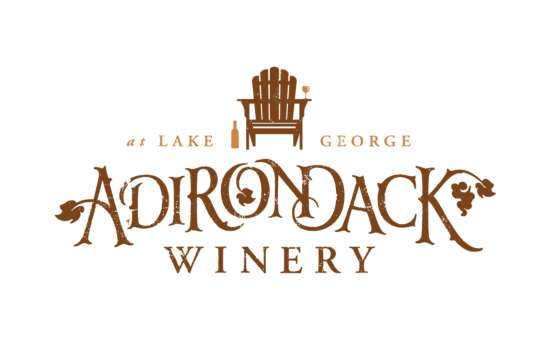 Adirondack Winery
285 Canada Street
Lake George
,
NY
12845
The premier winery of the Adirondacks! Visit us in the heart of Lake George for great wines & memorable times! Sample hand-crafted, award-winning wines & keep your souvenir glass. Open year-round with special winery events held throughout the year.
The Premier Winery of the Adirondacks since 2008!
Experience our large selection of locally hand crafted, award winning, fruit infused and varietal wines... with a touch of Adirondack Nostalgia!
Enjoy a Wine Tasting Session with us for Great Wine and Memorable Times! During a tasting room visit, you get to taste several wines of your choice for a nominal fee & keep our souvenir wine glass! Gourmet cheese, fine foods, delectable chocolates, unique souvenirs & gifts are available too!
Our Tasting Room is open year-round with special winery events offered throughout the year. Adirondack Winery has consistently been named as a top winery, attraction and shop on Trip Advisor, Best of Lake George, and the Post Star's Best of the Region – visit to find out why!
If you can't make it to the Tasting Room, Adirondack Winery wines are available at wine and liquor stores across New York State!
*Reservations are required, only for groups of 8+.
*Group party packages and custom labeled wine services are available for special occasions.
OUR STORY:
A Love of Wine and Family has brought us back to our roots in the beautiful Adirondacks to share our award-winning, locally handcrafted wines with friends new and old. From our family to yours, thank you for being a part of our story and for letting us be a part of yours!
OUR MISSION:
At Adirondack Winery, our mission as a small, family-owned business is to provide our customers with delicious, award-winning, quality wines that are all hand-crafted locally. We provide an unparalleled selection of wines with something to satisfy every palate, from unique, fruit-infused wines to traditional white and red varietals and more!
Our ultimate goal is for Adirondack Winery customers to hold us close to their hearts as the best, most memorable winery they have ever crossed paths with.
Our top values are our customer relationships, providing an awesome wine experience, loving local, making continuous improvements, and having passion for our wine making!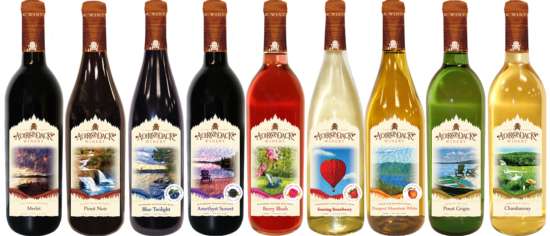 Click on the thumbnail images to see the larger version








Print More Information
Coupons & Specials
Adirondack Winery Coupons & Specials
Winery Room Packages at 3 Great Lake George Area Hotels!
Three great hotels, all located close to Adirondack Winery, are offering winery room packages that include delivery of a wine gift basket to your room and other great package items!
The Georgian Resort is located very close to Adirondack Winery in Lake George Village, on the Lake side. Book a "Stay Wine & Dine" Package. Call: (518) 668-5401
The Sleep Inn (off Exit 19, just down the road from the Great Escape)Book the "Adirondack Winery Romance Package." Call 955-3000 for reservations.
Heritage Lake George - (located just down the road from us in the village). Book a "Stay Wine & Dine" Package. Call 1-800-883-2653 for Reservations.
Expires: No expiration Date
Code: Saratoga.com-305

Directions & Map
Always get confirmation of the business location.
Reviews & Ratings
Peggy
from Syracuse, NY wrote on

Monday, March 10, 2014 at 2:39 PM
This was my fourth trip to the winery and have enjoyed all the wines they served. $5 for 7 tastings & you keep the glass, $8 for the same but larger glass. Every person that has served me has been knowledgeable about the wines and very friendly.