Alison's Therapeutic Massage
377 Chruch Street suite 3
Saratoga Springs
,
NY
12866
Main Contact: Alison Keller
A customized organic massage that makes sense, a unique blend of Therapeutic & Relaxation techniques allows for a tailored massage, Balancing the Body & Spirit for Well-Being. Over 20 years of experience. Prenatal, labor & Postpartum Experienced!
Pure natural oils combined with pure & organic Essential Oils that are customed blended. Swedish, Deep Tissue, Shiatsu, Jin Shin Do, Lymphatic Facilitation, Connective Tissue, Neuromuscular & Myofascial Release. Reflexology, Aromatherapy, Sports technique with stretching and Expectant Mother Massage provided - we customize the massage & utilize a variety of techniques in any single visit depending on your needs. no extra fees for specific massage techniques or Aromatherapy oils in your session.
Relaxation Massage Therapy & Medical Massage for many conditions to Increase movement of joints, reduce pain, improve soft tissue function & flexibility. Providing lymphatic facilitation for injuries, rehabilitation and post-operative procedures. Providing Prenatal Massage during all three trimesters of pregananccy and Post Partum massage as well.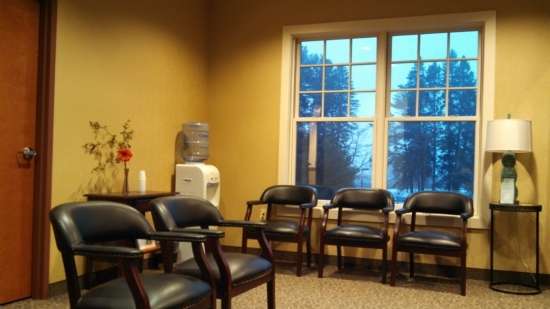 Click on the thumbnail images to see the larger version

Upcoming Events
No events listed for this business.
Is this your business? If so, login to add your events!
Reviews & Ratings
Michelle Hunt
from Malta, NY wrote on

Wednesday, April 06, 2016 at 4:17 PM
Alison's approach to the individual massage was just that - a discussion of issues, preferences or concerns of the client so that the massage could be customized. Her information was thoughtful, logical and well presented. My hope is to continue follow up for wellness and relaxation. Wonderful experience.
Alison's Therapeutic Massage
responded on Wednesday, April 06, 2016 at 4:32 PM
Thank you again Michelle for your trust and your kind words describing your experience with my services! Health & Happiness, Alison
Rachelle
from Saratoga Springs, NY wrote on

Sunday, September 28, 2014 at 11:37 PM
I went to see Alison 9 months ago with weakness and frequent numbness in my hands, along with neck and shoulder pain. I had been told by my GP that I would likely need carpal tunnel surgery to eliminate the symptoms I was experiencing in my hands. At this time, I was taking care of my new grandson for 12 hours a day and wanted to avoid surgery if at all possible. After reading Alison's reviews on this site, I contacted her. She accommodated me the following day and took the time to document and understand my symptoms. Within just a couple of months of seeing Alison every other week, my hand numbness was completely gone, as was my neck and shoulder pain, and I was able to continue to care for my grandson. No surgery is needed! I continue to see Alison on a regular, but less frequent basis, to maintain my current well-being. Alison is an incredibly gifted massage therapist who effectively targeted my muscle pain through her massage techniques, as well as educated me on changing some habits that might be contributing to my discomfort. After trying many different massage therapists over the years, I am so pleased to have found Alison. . .she is a dedicated professional who truly cares about the health and well-being of her patients. Although her massages are incredibly relaxing, she is first and foremost a healer! In addition, Alison maintains an immaculate and extremely comfortable massage office environment. I highly recommend Alison's Therapeutic Massage!
Alison's Therapeutic Massage
responded on Monday, September 29, 2014 at 1:54 PM
Thank you Rachelle for sharing your personal circumstance and how you took an active part in your healing. It is always a humbling experience to be part of a persons "go to" team for their Health & Well Being! It is a joy to work with you and it has been a wonderful blessing to get to know you better. I am happy that the various massage techniques have helped you immensely and you are able to enjoy your time with your grandson! Thank you again for your referrals and your trust. Health & Happiness! Alison Keller
Megan
from Wilton, NY wrote on

Tuesday, May 27, 2014 at 4:46 PM
Alison is amazing! She creates a wonderfully relaxing, calming environment. I began appointments with her when I was about 20 weeks pregnant and she took the time to get to know me and what I was looking for and needed. During each subsequent appointment she not only addressed my changing physical needs but also provided great tips and information. I would recommend Alison for anyone who is expecting, as well as anyone who is looking for a very personalized, relaxing experience.
Alison's Therapeutic Massage
responded on Wednesday, May 28, 2014 at 8:58 AM
Thank you Megan for sharing your kind words and experiences of Your Prenatal massages. The pleasure has been all mine to have been allowed to share with you this special place in your life. Have a blessed and healthy delivery! Alison