Anchoring Saratoga's vibrant downtown Forno Bistro offers a variety of rustic, Tuscan-style food rooted in tradition. Forno chef's use only the freshest seasonal ingredients to prepare dishes with respect to their flavors, appearance and aroma.
Forno Bistro's rustic, Tuscan-style food is hearty and unpretentious with sophisticated flavors rooted in tradition. Forno's food is always open to new interpretations and adaptations. Our chefs use seasonal ingredients prepared with respect to their flavors and aromas. The menu expresses a sense of hearth and home that defines the Tuscan style of life with many dishes greatly influenced by the use of the wood-fired oven: homemade pizzas, sautéed calamari, and wood-fired towers of vegetables. The oven is always the inspiration.
Our award-winning covered patio comes alive during the summer with lush plants, terra cotta statues, copper fountains and beautiful wrought-iron fencing draped in ivy and twinkling lights. Combined with sumptuous drapery, classic lighting and full audio-video capabilities the patio is capable of handling private and semi-private events up to 30 guests.
The interior of the restaurant is warm and inviting. Dark wood flickers in the candlelight, metal sculptures suspend from the high ceilings adorned with even more candles, wine bottles ascend skyward and copper accents the windows; hosting an event in our downstairs dining room is more than just a dinner, it's an experience.
Whether you are dining out for the night or hosting a private event, Forno Bistro provides a combination of rustic cuisine and exceptional service with a welcoming, familiar ambiance.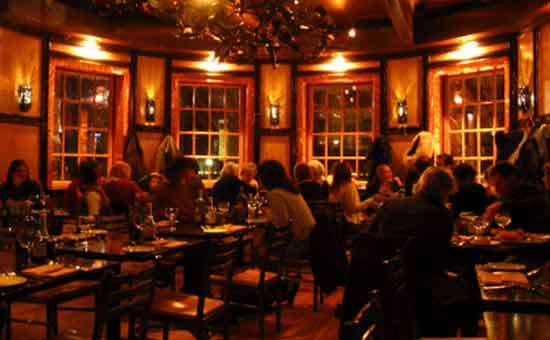 Click on the thumbnail images to see the larger version





Coupons & Specials
Forno Bistro Coupons & Specials
Upcoming Events
When: Sun, Jun 5, 2016 at 1:00 PM to 3:00 PM
Where: Forno bistro
Join us on June 5th from 1:00pm - 3:00pm at Forno Bistro for New York Corks, an exclusive tasting event to celebrate Wines, Beer & Spirits of New York State. All proceeds will go to benefit Taylor's Heroes.
Directions & Map
Always get confirmation of the business location.
Videos