CALL TODAY!
(518) 587-0108
Please say that you found us on
Saratoga.com!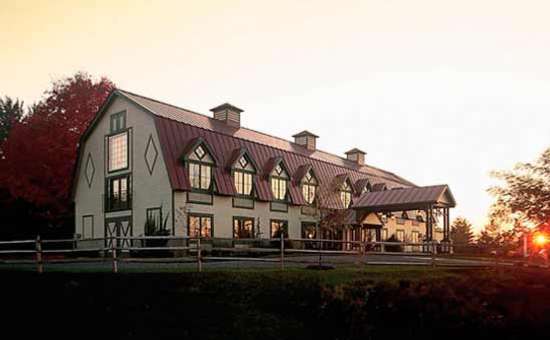 Longfellows Hotel & Conference Center
500 Union Avenue
Saratoga Springs
,
NY
12866
This beautiful Saratoga Springs resort is attached to a wonderful gourmet restaurant. Located near the racetrack, the resort is a short driving distance from town, with amazing suites! Discover excellent food, great wine list and wonderful ambiance!
Longfellows Hotel & Conference Center - Comfortable Surroundings and State-Of-The-Art Facilities
Longfellows Hotel and Conference Center is located just one mile east of the Saratoga Race Course near Saratoga Lake off of Exit 14. The hotel was lovingly restored from its original life as a dairy barn and is renowned for its warmth and old-world charm, including a cozy tavern with a fireplace where you can relax and shed the stresses of the day. Guest rooms are spacious and gracefully decorated in elegant tones guaranteed to soothe the most harried traveler! Cable TV, high speed Internet access and luxury baths with Jacuzzis are part of the standard pampering amenities that guests are provided. Romance and relaxation packages are available for special, unforgettable weekend getaways. Longfellows is the perfect location for weddings, corporate gatherings, or private parties of any kind. Our picturesque setting is the stuff dream weddings are made of, and our professionals will work with you to attend to every detail. The conference center is equipped with state-of-the-art technology to ensure the success of any presentation, with access to most business services as well. No matter what the occasion or event, Longfellows is the perfect destination for your stay in beautiful Saratoga Springs, New York.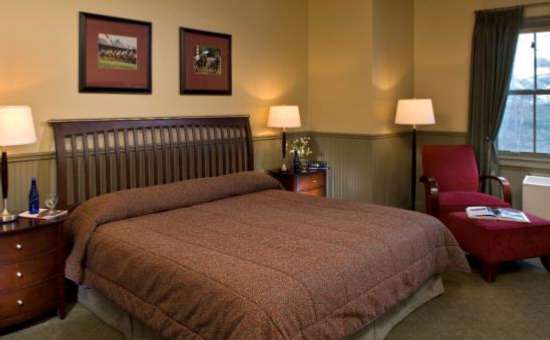 Click on the thumbnail images to see the larger version





Directions & Map
Always get confirmation of the business location.
Reviews & Ratings
boonebaby
wrote on

Sunday, July 27, 2014 at 8:10 PM
very comfortable and reasonable pricing, clean, comfortable, restaurant adjacent. would stay there again.
(note for the breakfast could be more room, very crowded area and not enough choices for food but very good food and coffee)
Upcoming Events
When: Sun, May 3, 2015 at 1:00 PM to 4:00 PM
Where: Longfellows Restaurant Saratoga Springs NY
Cost:
$35 by Apr 15th; $40 after Apr 15th
North Country Wild Care's Spring Fundraising Gala Luncheon & Silent Auction at Longfellow's Restaurant with Music by Mike LaPoint. Educational animals on hand, wildlife rehabilitators will share stories of their successes and there will be a release of a rehabilitated animal back into the wild! Please join us! North Country Wild Care is a non-profit organization that supports home based licensed wildlife rehabilitators in 9 local counties, members are volunteers dedicated to rehabilitating and returning wildlife back to the wild.
When: Sun, May 10, 2015 at 11:00 AM to 5:00 PM
Where: Longfellows Restaurant
Cost:
Adults $39 Children ages 3-12: $16
Join Longfellows for their grand Mother's Day Buffet on Sunday, May 10th, 2015 from 11:00 am - 5:00 pm! Their menu will include a variety of appetizers, a salad bar, delicious array of main courses, a carving station, kid's menu and of course, dessert! Make your reservation today!
When: Wed, May 20, 2015 at 11:30 AM to 1:00 PM
Where: Longfellow's Restaurant
Cost:
$25 per person/$200 for table of ten
Saratoga County's Women of Influence have been chosen! Now we sit back and wait for the annual awards luncheon on Wednesday, May 20th, to be held at Longfellow's Restaurant. To reserve your seat or your table, call Longfellow's as soon as possible! Don't miss your chance to attend this wonderful networking opportunity and congratulate these outstanding women!