CALL TODAY!
(518) 584-5599
Please say that you found us on
Saratoga.com!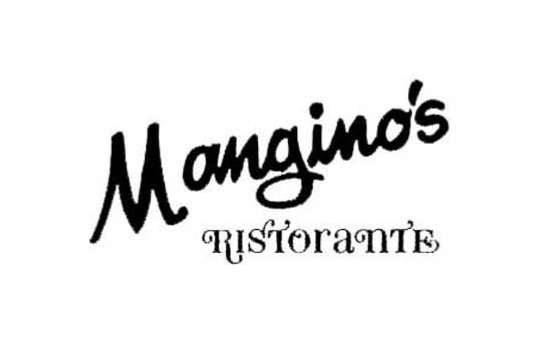 Mangino's Ristorante
149 Route 9P
Saratoga Springs
,
NY
12866
At Mangino's Ristorante, enjoy mouthwatering Italian cuisine and fine wines at their welcoming Saratoga Springs restaurant on the southern shores of Saratoga Lake. Family owned and operated for more than 60 years!
Mangino's is open 7 days a week! Step into their quaint European dining room with an ambiance that mimics genuine Italian décor, and you're immediately transported across the globe. Taste the best of Venice as you enjoy their variety of succulent entrées. With a wide range of pasta, seafood and other dishes, they offer you the best in Italian cuisine at surprisingly affordable prices.
Piano music to accompany your meal on Fridays and Saturdays!
**They also specialize in banquets and private parties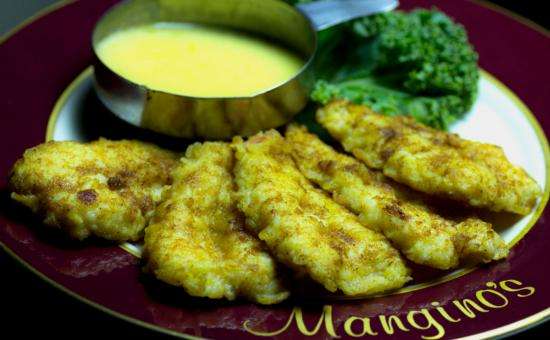 Click on the thumbnail images to see the larger version


Print More Information
Always get confirmation of the business location.
bshultze
wrote on

Friday, September 12, 2014 at 10:02 AM
The husband and i went the other nite and really enjoyed ourselves.
it was quiet and we were able to relax without all the hustle and bustle that you find in other places.
the people are friendly and the food was good.
so we will go back next week for our weekly night out....
if the fireplace was going i would have kicked off my heels and nestled in.
thank you for a wonderful evening.
Sadie
from Clifton Park, NY wrote on

Friday, September 05, 2014 at 6:09 PM
My family and I were looking for some home cooked Italian dinner. In this day an age, chains have killed that. I had Veal Parm and a Tartufo (amazing!!!) for dessert. Wonderful service and the freshest bread! The piano player was a nice touch. Thanks Mangino's for a nice, reasonable family night out!
Carol
from Glenville, NY wrote on

Thursday, August 28, 2014 at 8:54 PM
Had dinner this past Wednesday-my friend and I celebrate our Christmas in the summer, because she lives in NC. We had our special dinner Shrimp Ala Mangino. The salad was old looking, which I didn't eat and the dressing was a dollar more, which our waitress didn't explain to us, I don't care about the $1.00, but she should have told us, and there was nothing special about our dinners, the taste was nothing we remember. It seemed something was missing. We have been doing this for several years, but I will tell you we won't be coming to this restaurant anymore. We were very disappointed.
Mangino's Ristorante
responded on Saturday, August 30, 2014 at 10:23 AM
Our menu is very descriptive of our meals and our prices. Upcharges are listed. We take all reviews and opinions into consideration and review with our staff. We hope you join us again and let us provide you with the Mangino Family Tradition.