CALL TODAY!
(518) 587-8324
Please say that you found us on
Saratoga.com!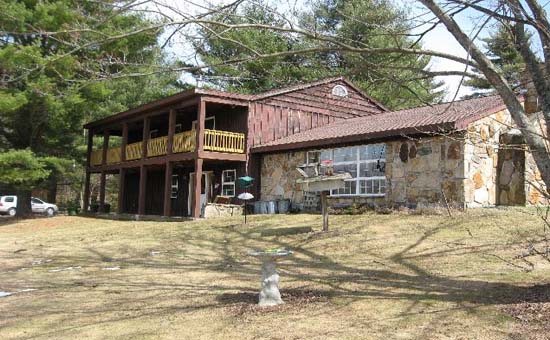 Maxwell Property Management, LLC
Licensed Real Estate Broker
PO Box 332
Saratoga Springs
,
NY
12866
Maxwell Property Management is a full service property management and real estate office. Let our experienced staff help you with all your property needs.
We offer the following services:
Rentals: Browse our listing of apartments, condos, townhouse, single family residences and commercial property rentals or list your own.

Property Management: Let us manage your advertising, leasing, rent collection and property maintenance.

Sales: We can help sell your property or find your next home.

Homeowners' Associations:We can manage bookkeeping, contract management and homeowner relations for any community association.
Whether you are a buyer, seller, landlord or tenant let Maxwell Property Management provide real estates services to you.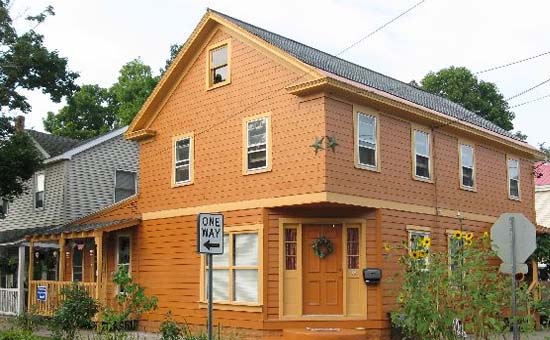 Click on the thumbnail images to see the larger version




Always get confirmation of the business location.
Judith A Huffer
from Lake Placid, NY wrote on

Friday, November 01, 2013 at 1:41 PM
I was dismayed to read the bad reviews on Maxwell Property Management that were posted!
In my dealing with Maxwell I found these reviews harsh, and find myself feeling the need to comment in the positive.
I lived in a Maxwell managed rental apartment at 423 Broadway, Saratoga Springs, for a few years and I have nothing but the highest opinion of their managers.
I was given not only office phone numbers, but home phone number, mobile phone number and email address to get necessary messages in regards to building issues, apartment maintenance, or personal events, to my site manager.
And there was not ever one time that I had to wait overly long for situation resolutions.
I consider Maxwell to be the best landlord I ever had!
Chris M
from Saratoga Springs, Ny wrote on

Monday, June 03, 2013 at 12:06 AM
I can say NOTHING good for this company.I refuse to even give them a star. We contacted them about any properties they had available as we had a homeowner back out of a deal with us because $1800 was to low for the home owner to go..That homeowner backed out on lease signing day.We told Maxwell that this happened.Anyway they contact us back and say they have a house for rent that they had not even listed yet.Get my wife to see it.Pressured her to come to the office right then if we were serious. She didnt even get a chance to come home and talk to me because of the pressure..So we put a down payment,pay the application fees..We are told that they approved us as did the owners.Give us a day to sign the lease. I couldnt make the first lease signing day because of a family emergency so the rescheduled for 2 days later which was June 1rst..We go in to sign the lease and are told we need to show more financials after we were already approved and said nothing 2 days prior about this..Then they tell us they cant rent it to us then and there.The day we are supposed to move in..I have 4 kids now i have to be out of the home I rented prior tomorrow..UNBELIEVABLE...Worst company I have ever had the mispleasure of dealing with.Im forced to give them at least 1 star or I cant post this
Maxwell Property Management, LLC
responded on Monday, June 03, 2013 at 3:47 PM
Applicant could not verify income.
Very Unsatisfied Renter
wrote on

Thursday, May 19, 2011 at 5:47 PM
The staff was consistently rude & disrespectful to me. If I wanted anything done my husband had to call & make the request.
They did not keep our rental up to code with safety regulations, we found this out the hard way with a Carbon Monoxide leak. Then they argued with me and insisted that it was impossible even though the fire department had to come and evacuate us and I had the paperwork to prove the levels were unsafe for our children. They did not reimburse us for the time we had to stay in a hotel until they could get someone there to check/fix the problem.
Upon check-out from our rental my appointment to be "checked-out" was rescheduled 3 times & eventually cancelled because nobody could make it. We were leaving the state that day so we could not stay until they had time to fit us in. We did not recieve our security deposit until over a month after move out and we had to call & ask for it. They charged us for everything possible. Carpet cleaning (which we had already done and had NOT been done prior to our move in) & janitorial services totaling over $500. In my opinion our time with them was nothing but a hastle & a giant rip off. Know what you are getting into!!! Don't let the sweet talk during the "sale" trick you.
No events listed for this business.
Is this your business? If so, login to add your events!