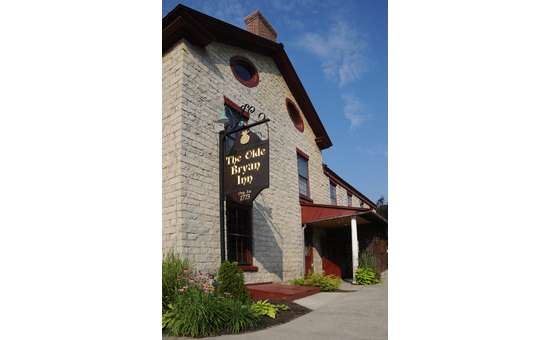 The Olde Bryan Inn
123 Maple Ave.
Saratoga Springs
,
NY
12866
Come discover why our casual dining venue in Saratoga Springs is so popular among locals and visitors alike. Affordable, excellent food and a great atmosphere make The Olde Bryan Inn the perfect place to enjoy a leisurely lunch or romantic dinner.
Exposed beams and brick, along with a cozy fireplace and wooden tables give our welcoming inn a genuine old-world charm. Enchanting artwork, hanging plants, wreaths and other tasteful details compliment natural stone walls in our romantic dining room. Or you could enjoy your meal at our great bar or outside on our beautiful brick patio. Start your meal off right with our fabulous fried calamari or another one of our amazing appetizers; then move to the main course. Choose from our delicious menu options, from sandwiches and salads to steak and seafood - and everything in between. Wrap things up with a delicious dessert, such as our amazing chocolate peanut butter pie or New York Style cheesecake. **We also offer takeout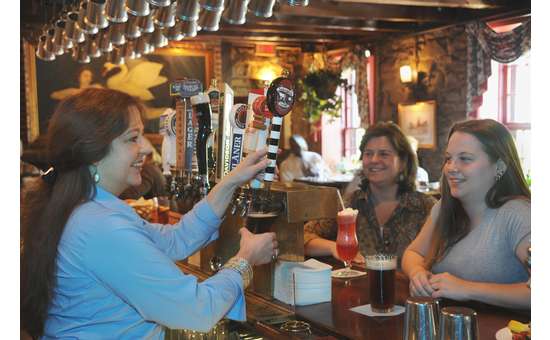 Click on the thumbnail images to see the larger version















Upcoming Events
When: Thu, Nov 10, 2016 at 6:30 PM
Where: Olde Bryan Inn
All Things Smoked Beer Dinner
Directions & Map
Always get confirmation of the business location.
Reviews & Ratings
Perry Morgan
from Cecil, Pa wrote on

Sunday, January 31, 2016 at 7:08 PM
My wife and I came from southwestern Pa on business about a year ago on business. We had no idea where to eat so we took a chance on The Old Bryan Inn and what a surprise. The food was absolutely delicious and the ambience was spectacular. I asked for a quiet spot to be seated just to enjoy my wife and a dinner in which we were accommodated although only to realize any seat in this establishment was lovely. The waiter was well informed of the history and seemed happy to explain it all to us. I would recommend this restaraunt to anyone looking for a class A place to eat. We are considering another trip to Saratoga NY so I actually was looking online for this restaurant to make reservations again and realized a did not leave a review on our first trip so I am doing it now. You would not regret a night out to eat here. Absolutely wonderful place to dine
Mary & Mark Sickler
from Malta, NY wrote on

Thursday, March 20, 2014 at 9:55 PM
We love the OBI! The food is great and drink selections are plentiful. We always feel welcomed. Prime rib is my guilty pleasure. OBI is the only place I will order Prime rib. It's just that good. My husband usually orders the fish specials. He always enjoys the specials. They never rush you and all the staff are great. It is honestly our "go to" place when we just want to relax, have a great meal and enjoy the evening. We are lucky we live so close.