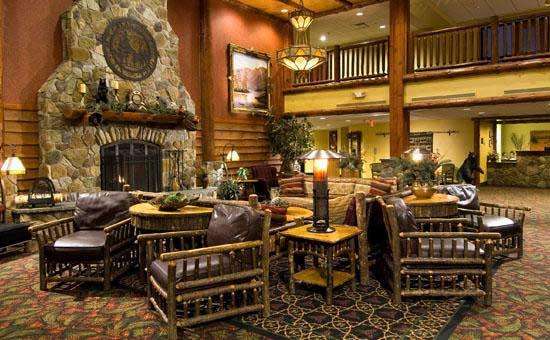 Six Flags Great Escape Lodge
89 Six Flags Drive
Queensbury
,
NY
12804
Ready for a fun-filled stay in the Lake George area you'll never forget?
The Six Flags Great Escape Lodge & Indoor Water Park is a 200-room family suite lodge with Lake George resorts style, featuring an incredible 38,000 sq ft indoor water park with attractions designed to make every age group smile.
The Lodge offers an excellent location nestled among the foothills of the Adirondacks and Lake George. From the moment you walk in to the rustically elegant Adirondack-inspired lobby, to the moment you reluctantly check-out, you will appreciate all the great amenities this four-story kid-friendly resort in the Adirondacks provides. Plan an Adirondack getaway the whole family will love! Along with easy access to the nearby Great Escape, you'll love the roomy suites designed to comfortably accommodate groups from four to twelve. You'll also enjoy fun kids activities, a variety of dining options including a full-service Johnny Rockets open 7 days a week, a Sports Lounge and much, much more.
Looking for some alone time? The Great Escape Lodge offers a Kids Klub package filled with fun activities your children will love!
The 38,000 square foot indoor water park, White Water Bay, is a destination of its own, and features a variety of thrills for all ages, from the youngest toddler to the oldest guest in your group. Click here to see more activties available at the Great Escape Lodge.
We know you'll love our location near Lake George NY, hotel suite luxury with Adirondack Lodge ambiance, and all the activities we have to offer.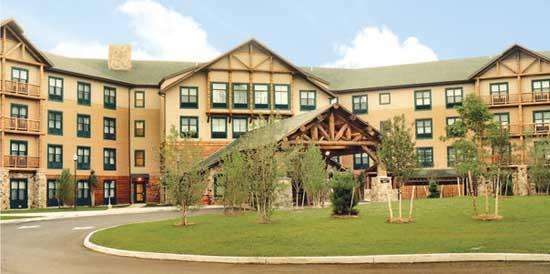 Click on the thumbnail images to see the larger version











Coupons & Specials
Six Flags Great Escape Lodge Coupons & Specials
Upcoming Events
When: Sat, Sep 12, 2015 at 6:00 PM to 10:30 PM
Where: The Great Escape Lodge
Cost:
$90/Person ; $750/Table for 10
Are y'all ready to cowboy up for Crandall? We're fixin' to celebrate the Old West and raise upwards of $50,000 to support the Library programs and services folks depend on. At the Boots, Chaps, & Cowboy Hats Jamboree we're gonna make a fuss over local big guns Sally & Tom Hoy. We'll present them with the Henry Crandall Award, eat some good vittles, and two-step with the top-notch Spurs USA, a traditional Country Western band. Boots, chaps, cowboy hats, and other western duds* are encouraged, and we've got a few other cowboy surprises in the works for a rootin' tootin' good time!
Directions & Map
Always get confirmation of the business location.
Reviews & Ratings
Sarah
from Schenectady, NY wrote on

Saturday, July 19, 2014 at 9:03 PM
I brought my family there this past week and the kids enjoyed every minute of it. The kids club was lots of fun and kept the kids entertained. The restaurants were ok and wish there were more to do in water park even though kids had fun. I called last minute and spoke to a Laurie in reservations she was fantastic she helped with all my questions and truly was a pleasure to work with. I could tell she knew what she was doing and cared about making her guest happy. I have called there before and got very spotty service. I will only deal with her from now on. The front desk was nice as well and check in was a breeze. Thank you Six Flags and thank you Laurie.
Sara Mannix
from Queensbury, NY wrote on

Saturday, March 15, 2014 at 7:43 AM
I've always wanted to try stand up surfing. So I took a lesson at the park, it was just $50 and I had an hour to myself (this is a group lesson but so few people do it). I highly recommend if you go to the park to get a stand up surfing lesson. You will be absolutely addicted.
You can not stand up surf without a lesson but once you have a lesson which happens in the morning you can surf all day and anytime you return. It's a great investment!
Sue
from Riverside, CT wrote on

Friday, January 17, 2014 at 11:02 PM
Stayed here with team for hockey tournament. Felt it was overpriced and tired. Price for 2 people same as family of 4. It would be more fair to adjust price per person since it includes use of water park. Room not very clean. Found remnants from previous guests such as dirty Q-tip and earring. Gym was small but I was looking forward to that, and it was closed. Not impressed.