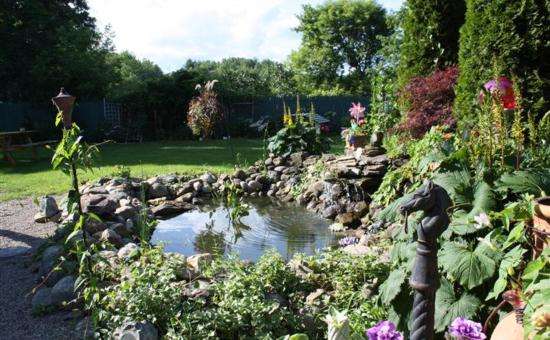 Village Pizzeria
2727 Rte 29, RR#1
Middle Grove
,
NY
12850
Just a short drive from Saratoga, come in and enjoy an Italian family atmosphere and REAL homemade Italian dishes , generous portions at moderate prices, served with our famous Old-Fashioned bread.
In 1988 our family's passion for northern Italian cuisine inspired us to open The Village Pizzeria & Ristorante, a small Italian eatery in the small, predominantly rural town of East Galway, New York. Located ten miles west of Saratoga Springs, an Equestrian paradise, this family owned and operated restaurant has become a point of interest, and tourism in the summer months. Although for the locals, the Village Pizzeria has become a mainstay and will continue to be their biggest little secret. This year we celebrate 20 years in the business of serving great food and wine with a passion that we live and breath every day. Our commitment to quality has not changed in 20 years and notably, we still oversee everything. We meet and greet our customers, share; a moment, a hug, a glass of wine while offering; an ear to listen, a shoulder to cry on, and a place to celebrate.
The wine program here quite simple, aspire to inspire, is our mission. The current inventory in our cellar is approximately 4,000 and growing. The list focuses on Italian wine, plus good selections from California and France, with more from around the world. Rare & exceptional wines from Bolgheri and the Maremma coast, include, Tignanello, Lupicaia & Ornellaia. With eye-catching vertical selections including, Sassacaia, & Brunello's, ('95-'03) and hard to find Single Vinyard Nickel & Nickel. The list also boasts, 260 bottles, with 120+ wines by the glass, several half bottle selections, and limitless wine flight options. Monthly features are also available, our list is always being adjusted and improved, it evolves at the pace of the wine industry.
Our holidays in Italy, usually lasting at least three weeks, bring us to some of the most sought after vineyards and knowledgeable winemakers in the world. Our travels inspire new menu items and always offer up several new wine selections for us to bring home and share with our family, friends, and customers. These experiences have quite literally molded our wine cellar into what it is today.
The cellar, consisting mainly of stone and earth, approximately 750+ sq. ft., has an annual temperature ranging from 55-62 degrees. It is a completely self sufficient natural environment for our 4,000 bottle collection. Humidity and temperature are controlled naturally in this underground wine sanctuary, the only mechanical input being air circulating fans. There are two points of access, one from the kitchen area, and one docking and loading area. The cellar is iron gated and locked each night at the time of closing. On the ground floor and main service area, wines are stored in temperature controlled coolers, this storage area is mainly reserved for whites. We use the PEK preservation system, which uses argon technology to help stop oxidization and spoilage. This system allows us to keep all 120 wines served by the glass, fresh and full bodied.
Here we try to offer our customers something that they won't experience anywhere else, a harmonic pairing of food and wine that tantalizes tastes buds. We educate and inform our customers with regular wine tastings and other charitable social gatherings that always seem to revolve around our love of wine. The days of the snobby sommelier are over. Today's wine specialist is younger, better educated and more enthusiastic than ever. Our wine program at the Village Pizzeria is a direct reflection of the passion we feel for food and wine, and it is so fulfilling for us to share that with everyone we meet. A Salute.
Looking for a restaurant south of Saratoga Springs? Check out Villago Pizzeria & Ristorante!
Click on the thumbnail images to see the larger version



















Upcoming Events
No events listed for this business.
Is this your business? If so, login to add your events!
Directions & Map
Always get confirmation of the business location.