PLEASE NOTE:
The information you are viewing for this event is from 2016.
Please check back for updates.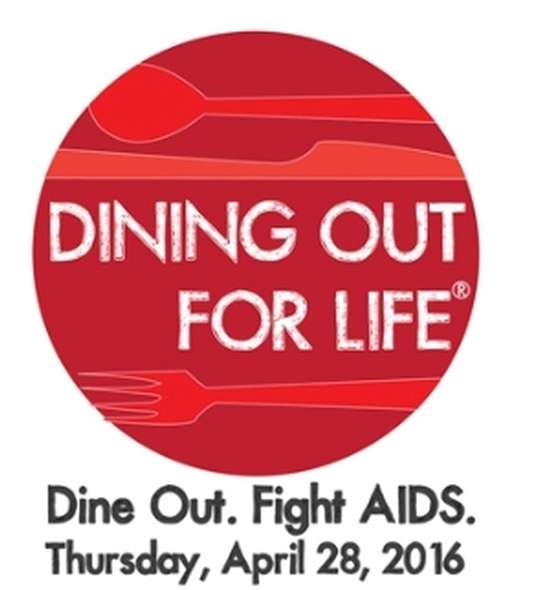 When:
Event has passed. Watch this page for updates.
Where:
Participating Restaurants
The Alliance for Positive Health will host the 13th Annual Dining Out For Life event on Thursday, April 28th, 2016! On this day, 70+ restaurants across Northeastern New York will donate 25% or more of their sales to the Alliance for Positive Health.

Contributing is easy! Just dine out at a participating restaurant for breakfast, lunch and/or dinner, and a percentage of your bill will be automatically donated to the Alliance for Positive Health!

Resturants in Albany, Altamont, Athens, Clifton Park, East Greenbush, Glens Falls, Hudson, Hudson Falls, Latham, Malta, Plattsburgh, Saratoga, Schenectady, and Troy will be participating this year.
Participating Restaurants:
Albany
Aji Steakstone & Sushi
Albany Pump Station
Ama Cocina
Athos Restaurant
The Barrel Saloon & Texas BBQ
The Beer Belly
Bombers Burrito Bar
Cafe 217
The Capital American Eatery & Lounge
Capital City Gastropub
The City Beer Hall
Druthers Brewing Company
El Loco Mexican Cafe
Grandma's Pies & Restaurant
The Hollow Bar + Kitchen
La Serre Restaurant
Lark Tavern
LaZeez Restaurant
The Merry Monk
New World Bistro Bar
Nicole's Restaurant
Peaches Cafe
Pearl Street Pub
The Point Restaurant & Lounge
Provence Restaurant
Public House 42
The Recovery Room
Recovery Sports Grill
Salsa Latina
Wolf's 1-11
Altamont
Mio Vino Wine Bar & Bistro
Athens
Crossroads Brewing Company
Clifton Park
Wheatfields Bistro & Wine Bar
East Greenbush
Glens Falls
Hudson
Baba Louie's
Ca'Mea Ristorante
Helsinki Hudson
Mexican Radio
Red Dot Restaurant & Bar
Hudson Falls
Latham
Epicurean Bistro & Wine Bar
innovo kitchen
Milano Restaurant & Bar
On Tap
Malta
Plattsburgh
Aleka's
Bazzano's Pizza
Blue Collar Bistro
Livingood's Restaurant + Brewery
Saratoga
The Barrelhouse
The Brook Tavern
BWP Saratoga: Your Local Bar & Grill
Circus Cafe
Comfort Kitchen
Druthers Brewing Company
Hattie's Restaurant
Longfellows Hotel, Restaurant and Conference Center
Mexican Connection
Olde Bryan Inn
Scallions
Wheatfields Restaurant & Bar
Schenectady
Ambition Coffee & Eatery
Bel Cibo Bistro
Bombers Burrito Bar
Mexican Radio
Recovery Sports Grill
Tesoros Cafe
Troy
Muddaddy Flats
Next Level at The Ruck
O'Briens Public House
The Ruck
The Shop