Where To Pick Apples Near Saratoga
Apple orchards are spread all over upstate New York, especially around Saratoga County. From Empire to McIntosh to Golden Delicious, apple growers in this state work hard to produce an average of 29.5 million bushels every year.
Take the time during the height of picking season to visit one of the local Saratoga County orchards. Many offer u-pick, allowing you to choose your own apples straight from the trees. While you are there, grab some delicious produce, apple cider, cider doughnuts, and other special treats.
Please, as the apple picking season varies from year to year, call ahead and make sure that the orchard still has the apple variety you're looking for.
Not sure which apples to pick? See our simple and easy guide to which apple is right for you.
Find more apple orchards around the Capital Region.
Saratoga Area Apple Orchards: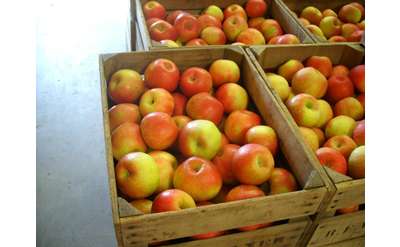 Bowman Orchards
Rexford, NY
We invite you to enjoy nature's beauty on ninety-eight tree-filled acres. Over 46 varieties of apples being grown with new ones each year. Most are available for your family to enjoy picking. We also have strawberries, pumpkins, pears, peaches & more