Apex Solar Power
Queensbury, NY
Apex Solar Power is a leading solar sales and installation company located right in upstate New York. We Specialize in customizing residential and commercial solar installations to fit each customer, so you can save money on your electricity.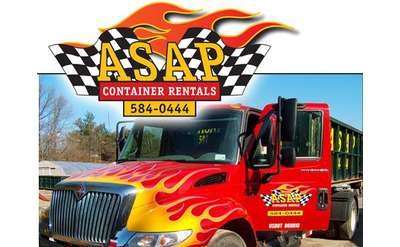 ASAP Container Rentals
If you have tons of garbage that you want removed as soon as possible, then order a large dumpster through ASAP Container Rentals! They offer various sized containers that you can fill with your trash and then say goodbye as it's taken away.