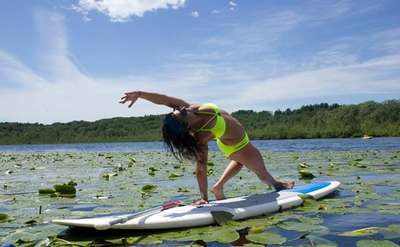 Stand Up Paddleboard Yoga at Kayak Shak
Saratoga Springs, NY
The Kayak Shak offers Stand-Up Paddleboard (SUP) yoga classes for all different skill levels. Try something new as you explore your balance and focus while connecting with nature on beautiful Fish Creek! Check out the prettiest yoga studio around!
Saratoga Regional YMCA
Saratoga Springs, NY
The Y is a cause-driven organization that is for youth development, for healthy living and for social responsibility. That's because a strong community can only be achieved when we invest in our kids, our health and our neighbors.