2017 Saratoga Valentine's Day Activites Guide
Valentine's Day in Saratoga Springs can be one of the best holidays of the year, but it also requires a significant amount of planning and creativity. Browse through our suggestions below and find gift ideas, romantic restaurants, lodging packages, and even a Valentine's Day itinerary that can help simplify February 14th for you this year.
Gift buying for Valentine's Day can be difficult, but this year you should upgrade from the usual gifts, or create something from scratch.
This Valentine's Day weekend, steal off to Saratoga with your sweetheart and show off your dance moves at the Flurry Dance Festival!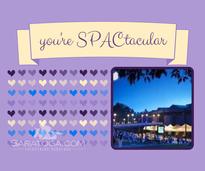 See the Saratoga Valentine's Cards »
Read about the Flurry Dance Festival »