Saratoga Chowderfest Parking and Street Closures
Editor's Note (12/6/2022): The following details are from the 2022 Saratoga Chowderfest. We will be updating them for 2023 as info is announced. Check back for updates!
Afraid to brave the crowds at Saratoga Chowderfest? Don't worry! Whether you're planning on parking in downtown Saratoga or are interested in an alternative option, our guide to navigating Chowderfest has you covered.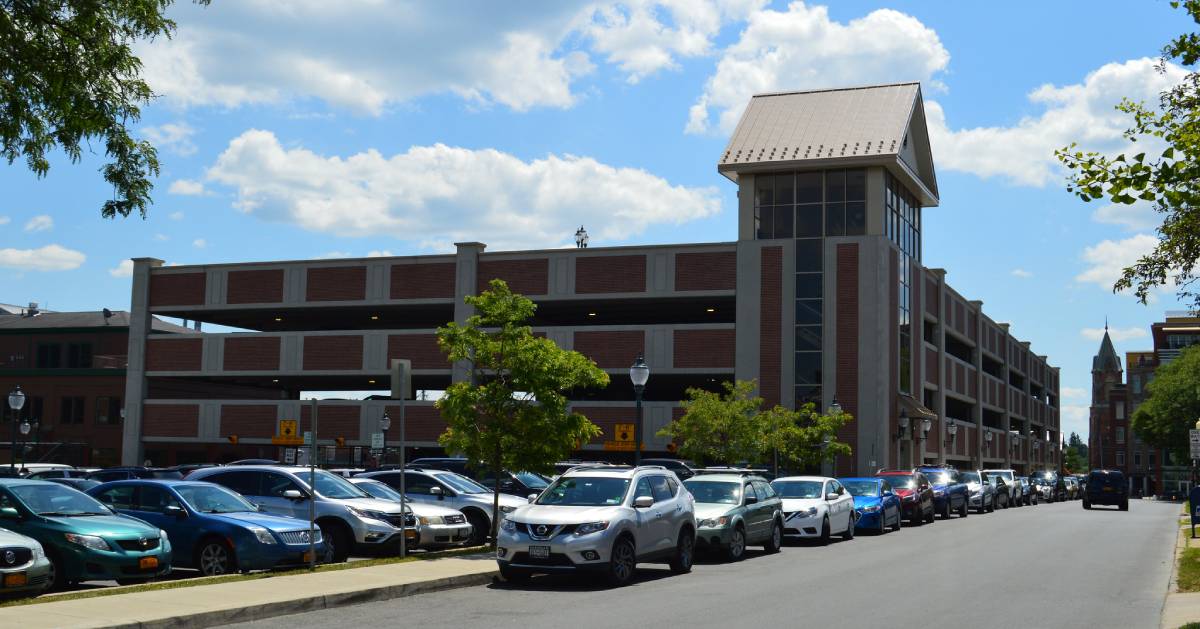 Parking Options in Downtown Saratoga
Parking in downtown Saratoga can be an issue at Chowderfest because of how popular the event has become. If you don't want to park far away from the festivities, then you should arrive early and carpool to save time and effort.
If you are willing to drive through downtown Saratoga to find a parking spot, here are your best options:
Woodlawn Avenue Garage - Located on Woodlawn Avenue between Division Street and Church Street is a four-level parking garage. The outside lot, ground level, and ramp offer three-hour parking from 9:00am-6:00pm. The upper levels have a 24-hour parking limit.
Putnam Street Garage - The Putnam Street Garage is located at the southern end of Putnam Street. The lower level offers three-hour parking from 9:00am-6:00pm, and the upper level offers 24-hour parking except for the spaces immediately adjacent to the restaurant (the northernmost spaces), which are three-hour parking. There is no parking for any spaces from 11:00pm-6:00am, November 1 - April 1, so plowing can be done overnight.
Walton Street Garage - A free public parking garage is located at the intersection of Woodlawn Avenue and Walton Street, just west of Broadway. This garage is available for parking for 24 hours on the ground level for all spaces north of the entrance.
High Rock Avenue / City Center Garage - The former parking lot on High Rock Avenue is now a large parking garage with secure covered parking for over 620 vehicles. This garage offers a pay per park system with the first hour of parking free, and each additional hour being $1, up to a per day maximum of $15.
Street Parking - Parking is available along parts Broadway and on side streets. However, be aware of any two-hour parking signs and Chowderfest parking restrictions, as seen below.
2022 Chowderfest Street Closures
The following street closures will be in effect during Chowderfest on Saturday, March 26, 2022. The closures will begin at 10am and remain closed until approx. 5pm, unless otherwise noted. These roads will be closed to all vehicle traffic.
Caroline St (Broadway to Henry St)
Phila St (Putnam St to Henry St)

*Phila St (Broadway to Putnam St) – starting at 12pm

Maple Ave (Lake Ave to Caroline St)

Putnam St (Spring St to Caroline St) – access to the parking garage only will be allowed

Henry St (Lake Ave to Caroline St)

Pavilion Row (Lake Ave to Caroline St)
2022 Chowderfest Parking Restrictions
Parking will be prohibited on both sides of the following streets (unless otherwise noted):
Caroline St (Broadway to Henry St)
Phila St (Putnam St to Henry St)

Maple Ave (Lake Ave to Caroline St)

Putnam St (Spring St to Caroline St)

Henry St (Lake Ave to Caroline St)

Pavilion Row (Lake Ave to Caroline St)

Broadway (Division St to Druthers Brewing Co) – * west side of street only
Also NOTE: Tow Zone will be strictly enforced on Maple Ave (near Old Bryan Inn)

« Back to the Chowderfest Guide