Saratoga Performing Arts Center Announces "A Symphonic Supper"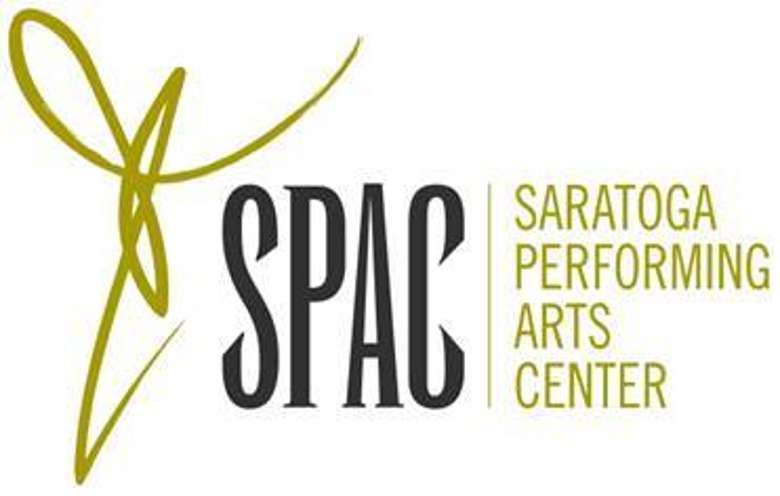 When:
Today until Thursday, Aug 25, 2022
6:00 PM
---
The Saratoga Performing Arts Center (SPAC) announces "A Symphonic Supper," the first-ever fundraiser in support of The Philadelphia Orchestra's residency at SPAC. The event will feature an elegant farm-to-table dinner by Quebec's "Culinary Revelation of the Year"
Chef Dominic Labelle, alongside live music in the historic Canfield Casino. The French Provençal theme and menu, curated by Québécois Chef Labelle, serves as a nod to The Philadelphia Orchestra Music Director Yannick Nézet-Séguin, who was born in Quebec and is also the Music Director of the Orchestre Métropolitain of Montreal.
Co-presented by the SPAC Action Council, Friends of SPAC, and CulinaryArts@SPAC, "A Symphonic Supper" is slated for Monday, July 25 at 6 p.m. at the Canfield Casino in Congress Park.
The fundraiser will support The Philadelphia Orchestra's SPAC residency, which is scheduled for Wednesday, July 27 through Saturday, August 13, 2022.
"Our fabulous Philadelphia Orchestra has not only been embedded into SPAC's DNA since 1966 – our iconic amphitheater was built specifically for them under the direction of Eugene Ormandy. We are thrilled to finally have the opportunity to celebrate this incredible legacy and its vibrant future with our first-ever fundraiser to support The Philadelphia Orchestra residency," says Elizabeth Sobol, President and CEO of Saratoga Performing Arts Center. "As a special tribute to our charismatic Music Director Yannick Nézet-Séguin, we have invited the celebrated Québécois Chef Dominic Labelle to curate the exquisite meal celebrating the orchestra."
Dominic Labelle is a farmer and chef, born and raised in Montreal and now operating an on-farm restaurant in Austin, Quebec, called Parcelles. "Even though we are farm-to-table at my restaurant Parcelles, we are also table-on-the-farm. This is what I will bring to Saratoga Springs in honor of our Québécois classical music superstar Yannick Nézet-Séguin. The menu will demonstrate how delicious farm-fresh food can be," says Labelle.
The multi-course supper will be prepared by Chef Labelle, with assistance from Kim Klopstock and chefs from the CulinaryArts@SPAC consortium. The multi-course dinner will be accompanied by fine wines chosen for the celebration. "A Symphonic Supper" is presented in association with CulinaryArts@SPAC, which launched in the fall of 2020 and features educational classes, workshops, gourmet experiences and more to support local chefs, farmers, and the regional culinary community.
---
Dominic Labelle
Labelle is a farmer and chef, born and raised in Montreal and now operating an on-farm restaurant in Austin, Quebec, called Parcelles. Dominic wanted to be a chef from an early age and began working in professional kitchens when he was just 15 years old. His talent and drive led to work at several of Montreal's best fine-dining and farm-to-table restaurants. Dominic's intense interest in cooking was matched only by his intense interest in farming; to learn as much as he could, Dominic enrolled at McGill University and completed a degree in Agricultural and Environmental Sciences. The knowledge and expertise he acquired there combined with his kitchen experience led to his next venture: an organically farmed, market garden to grow specialty produce for Montreal's best kitchens. For three years Dominic collaborated with the chefs he had worked for, and colleagues on the Canadian culinary scene, to plant unique heirloom and newly-bred-for-organic-farming vegetables. As the farm matured and became a viable enterprise, Dominic opened Parcelles, his own dining space right on the farm, where he is back in the kitchen (indoors and out) and able to express his culinary creativity. He now supplies over a dozen restaurants in Quebec Province, with his farm-grown produce.
Parcelles, now in its second year, serves vegetable- forward food, seasoned with the intense heat and smoke of a wood firedoven and eaten with a view of the mountains and the Memphremagog lake. It is situated in Austin, 60 miles north of the Vermont border and 80 miles east of Montreal.
---
Saratoga Performing Arts Center
The Saratoga Performing Arts Center (SPAC), located in the historic resort town of Saratoga Springs in upstate New York, is one of America's most prestigious summer festivals.
Its tranquil setting in a 2,400-acre park preserve surrounded by hiking trails, geysers, and natural mineral springs draws vacation crowds and arts connoisseurs each year for immersive experiences of performances by resident companies New York City Ballet, The Philadelphia Orchestra, The Chamber Music Society of Lincoln Center, the Freihofer's Saratoga Jazz Festival, Opera Saratoga, and concerts by Live Nation. SPAC also hosts imaginative programming such as the popular CulinaryArts@SPAC and Caffè Lena @ SPAC.
SPAC is a 501c3 charitable organization. Donations and proceeds from fundraising events benefit the Center's children's education programs and support the vibrancy of its classical season.
---
Tickets to attend are $250. Sponsorships are also available.
Visit spac.org http://spac.org for more details or contact Heather Varney at hvarney@spac.org
---
Incorrect info on this event listing or page? -- please email
Event times and information subject to change and not guaranteed.