Find Saratoga Specialist Doctors
Your efforts to find the best Saratoga specialist doctors just got easier! Saratoga Springs and surrounding areas offer a wide selection of board-certified specialists and subspecialists to meet your medical needs. Discover great tips and helpful resources to help you find Saratoga specialist doctors online.
The Search For Saratoga Specialist Doctors
When your illness or complication advances beyond primary care, you begin your search for a good specialist. Naturally, you want to receive the best care possible, but how do you go about finding it?
Don't simply flip through the phone book to find Saratoga specialist doctors. There very well may be a great specialist or specialty hospital not too far away, and finding them could make a significant difference in your quality of treatment.
Good News - Online Resources
With the accessibility of information via the Internet, it's now easier than ever to find the best treatment and to do some background research on your specialist options.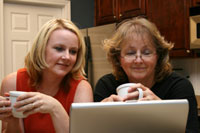 You could hit the search engines to find the best specialists and hospitals in your area and weed through the lengthy list of results, but that can lead to even more frustration and discouragement.
We've put together a convenient list of online resources (below) to help get you started on your mission to find the right specialist and/or hospital for your situation. These resources provide a wealth of information, including health insurance affiliations, accreditations, mortality rates and other important information.
Not only can these sites help you locate Saratoga specialist doctors, but they can also help you evaluate different practices that you're considering.
You may want to consult your health insurance providers for a list of participating specialists. To narrow your choices down between these options, you'll want to do some background research on these specialists specifically.
Listed below are some great resources resources that provide information on any given specialist's credentials, board certifications, education, legal background and more. You can simply type in the specialist's name and location into the form to start your research.
There are also any number of online forums and blogs that we haven't listed, but you can visit these to find out what other patients are saying about your specialist. Keep in mind that these are not professional resources, and make sure to weigh their advice accordingly. Forums, blogs and reviews should be consulted only as supplementary determinants.
Research Saratoga Specialist Doctors Online
This collection of reliable online resources will help you get started on your search for Saratoga specialist doctors:
Specialists are physicians who have dedicated their expertise to a specific area of medicine, having successfully completed 3-7 additional years of study, a residency program in this area and an examination to receive board certification. Subspecialties require even more study and evaluation beyond specialist certification. According to the New York State Education Department, "specialty areas include internal medicine, pediatrics, obstetrics and gynecology, surgery, family practice, and many subspecialties."