Cranberry Glazed Holiday Chicken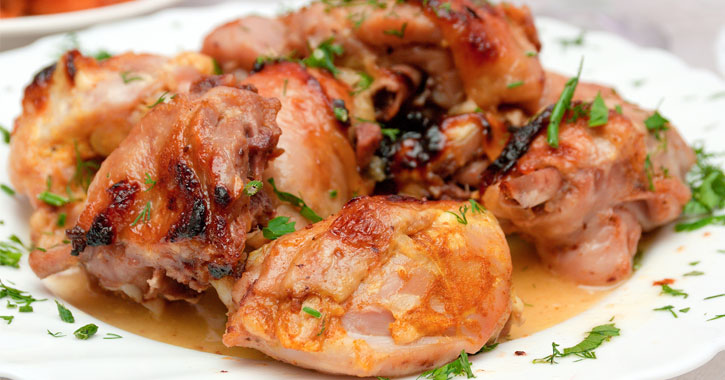 Ingredients
1/2 cup plus 1 tablespoon flour (divided)
1 1/4 teaspoon salt (divided)
Dash pepper
3 pounds chicken (skinless boneless works great - may use up to 3 1/2 pounds)
2 to 3 tablespoons butter
2 to 3 tablespoons cooking oil
3/4 cup water
1 cup brown sugar, firmly packed
1 tablespoon wine vinegar
1/2 teaspoon ground cinnamon
1/4 teaspoon ground cloves
1/4 teaspoon ground allspice
1 1/2 cups fresh or frozen cranberries
Directions
Preheat oven to 350° F.
Combine 1/2 cup flour, 1 teaspoon salt and dash of pepper. Roll chicken pieces in flour mixture, then brown in oil and butter in large skillet. When brown, remove from pan and place in baking dish.
In skillet with drippings, mix until smooth the water, brown sugar, vinegar, remaining 1 tablespoon flour, cinnamon, cloves, allspice, and remaining 1/4 teaspoon salt. Add cranberries and cook slowly, stirring constantly, until cranberry skins pop and mixture thickens, about 10 minutes.
Pour sauce over chicken pieces and bake for about 1 hour, until chicken is tender.