Saratoga and Northeast Gardening Tips
Helpful Tip For Saratoga NY Gardening: The Saratoga area's USDA zones for plant hardiness are Zone 4 and Zone 5. Saratoga County in particular includes Zone 4b and Zone 5a.
Set out on a northeast landscaping adventure! Beautify your garden with these helpful Saratoga NY gardening tips! Find a Saratoga landscaping company to help make your gardening dreams come true!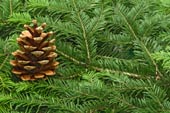 Climate plays a large role in the health and stability of the plants you use for landscaping. Landscaping in the northeast means our plants need to be hearty enough to survive harsh winters as well as withstand hot, humid weather in the summertime.
Evergreens are the northeast landscaping staple. These prickly shrubs and conifers are sturdy in the winter and healthy throughout the summer months, providing gorgeous greenery all year long. Pines, firs and spruces add so much life to your yard and look great covered in snow. Junipers, a slightly more unique choice, also create visual interest. Blue spruces are an attractive alternative to the traditional green conifers and look invitingly furry from a distance. If you're feeling creative, try the art of bonsai for truly intriguing evergreens in your yard!
After Saratoga's first frost is the best time to get your bulbs planted in the fall. Daffodils will add so much color and life to your garden the springtime and should be one of the first bulbs you plant. Tulips, crocus, snowdrops and irises all add elegance to your garden and produce colorful, eye-catching blooms.
Bring in color and texture in the winter months with ornamental shrubs that produce berries and attract birds. The female Winterberry Holly is a wonderful choice for this area. It's a deciduous tree that produces vibrant red berries that last through the winter months and boasts lovely white flowers in the spring. It requires little upkeep and returns year after year.
Springtime in the northeast means soft soil, sunshine and flowering plants. Perennials that you planted last year will spring up readily with little or no care from you. Bulbs that were planted in the fall may also start to peek through, and you can begin to see which flowers may not have made it through the winter.
To fill in the bare spots in your garden, you'll want to start shopping for more flowers at local plant nurseries and garden centers. Hydrangeas are a great choice for any garden. With plush blooms and soft yet stunning color, these beautiful plants add elegance and visual interest to your yard. Prune regularly to keep blooms from overburdening their stems and snapping to the ground.
The northeast landscaping climate supports the growth of a wide range of perennials and annuals, but each flower has its own soil and sun preferences. Is your soil sandy, rocky, moist, acidic? Is your garden full sun, partial sun, shade? Have your soil tested to determine its physical and chemical makeup, and examine how much sun different areas of your garden get throughout the day. Then do a little research on each flower and shrub or consult a professional before you buy to determine its hardiness potential in your yard.
Bring the outdoors in by gathering flowering plants from your yard and displaying them in a tasteful table arrangement. This is a great way to unify your home with your outdoor landscape!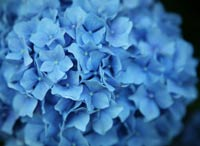 Saratoga NY landscaping companies in the area can service and beautify your yard to create a unique masterpiece throughout the year. Landscapers can also be extremely helpful in determining which flowers, trees and plants will work well with your yard's topographical layout.