48 Hours In Saratoga Springs: Explore The Ultimate Weekend Getaway With Health, History, & Horses
You could spend two weeks in Saratoga Springs and still not experience all this wonderful city has to offer. Since most of us don't have two weeks to dedicate to one destination, we've compressed the true Saratoga experience into a 48-hour itinerary for the ultimate weekend getaway. One thing to note, as this itinerary is meant to be enjoyed any time of the year, we've chosen not to include the Saratoga Race Course. We believe that a few hours at the track is not enough time to enjoy the full horse racing experience. Now, get ready to pack your bags for a weekend jam-packed with all things quintessentially Saratoga:
Friday Evening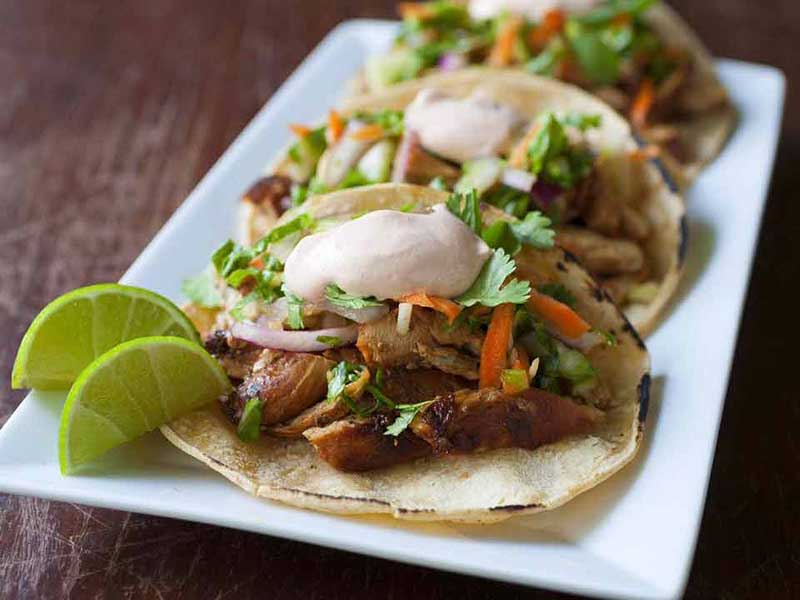 6pm Dinner at Kraverie
Start off your weekend by diving face first into Saratoga's incredible restaurant scene. Kraverie provides an experience unlike anything else. Their menu, inspired by two Jersey food trucks, is Korean BBQ meets a creperie. With 15 taps to choose from plus an impressive bottles and cans menu, their craft beer selection offers an opportunity to explore hyper-local brews and popular microbreweries.
Beekman Street is lined with art galleries, studios, boutiques, and other bohemian establishments. A stroll down streets lined with turn-of-the-century homes will transport you to a different time. Consider grabbing a pint along the way at The Local Pub & Teahouse, where you may forget you're in the United States for a moment.
Just off of Broadway sits Caroline Street, the epicenter of nightlife in Saratoga Springs. Here you'll find everything from dimly lit dives to bass-thumping nightclubs. Most establishments are open until 4am so you'll beat most of the crowds that swell after 11pm. For a quieter atmosphere, check out bars and pubs a block or two away from Caroline Street with an earlier last call. Our guide to nightlife for the over 30 crowd has some great ideas for a night that doesn't revolve around shots.
Saturday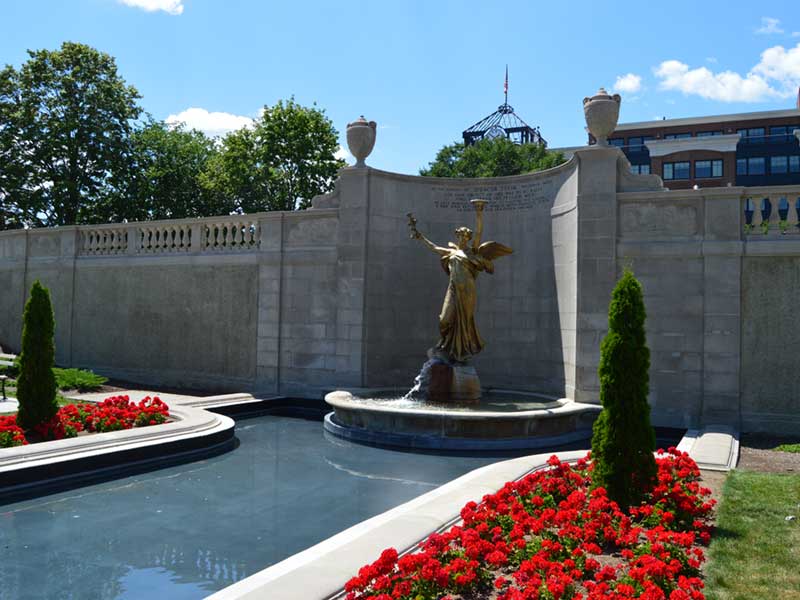 8am - Grab Breakfast At Triangle Diner
There are a lot of great spots to grab breakfast downtown, but this gem is worth the quick drive (less than five minutes!). With pancakes the size of dinner plates, the Triangle Diner certainly won't leave you hungry. Their menu also has various twists on eggs Benedict, egg sandwiches, waffles, and more. Definitely order a side of home fries as this diner nails getting them golden brown and crispy. Be sure to get here at 8am or earlier as wait times can grow quickly.
This year-round farmers' market makes shopping local easy. In addition to fresh, locally grown produce, you'll find local cheese, wine, spirits, and artisan goods. During the summer, the Saratoga Farmers' Market can be found at the High Rock Park Pavilions. When the weather gets colder, the market heads inside at the Lincoln Baths in Saratoga Spa State Park.
Highly regarded by locals and visitors, Congess Park is a required stop on any visit to Saratoga. Encompassed by lush gardens and beautiful statues are four of Saratoga's 21 public mineral springs. Bring a water bottle or cup to get a taste for yourself. Canfield Casino, built by notorious gambler John Morrissey in the 1870s, stands in the center of the park. It now houses the Saratoga Springs History Museum where you can learn how this racing city came to be. Admission is $5 for adults and $4 for students and seniors.
Patio dining is engrained in Saratoga's culture almost as much as horse racing and concerts at SPAC. Make sure you get the full patio experience by stopping for lunch at Cantina. Order a margarita to sip on while you people watch. Cantina has a menu filled with unique items, so branch out from your usual Mexican favorites and try the crispy duck sopes, cactus fries, or a lobster burrito.
Thoroughbred racing is one of America's oldest sports and helped make Saratoga the city it is today. The National Museum of Racing & Hall of Fame has a collection that includes equine art, trophies, jockey silks, and racing memorabilia. You'll find horses, jockeys, and trainers who were greats of their time in the sport including Seabiscuit, William Shoemaker, and Janet Elliot in the Hall of Fame.
Caffé Lena is a unique performing arts venue where artists perform just feet away from the audience, providing an intimate experience. Steeped in music history, it's the longest continuously operating folk music venue in the country, and folk legends like Bob Dylan, Arlo Guthrie and Don McLean have performed on its stage. Today, you'll discover a program of musical diversity in a historic coffeehouse setting. Light refreshments are served before the show and at intermission. Book your tickets in advance of your trip as Caffé Lena sees a lot of sold-out shows.
Located in a former horse carriage factory dating back to the 1800s, The Brook Tavern is perfect for kicking off a romantic evening. Its warm, upbeat interior combines historic Saratoga with contemporary elements. The menu features local produce, meat raised on nearby farms, plus innovative twists on classic American fare.
Sunday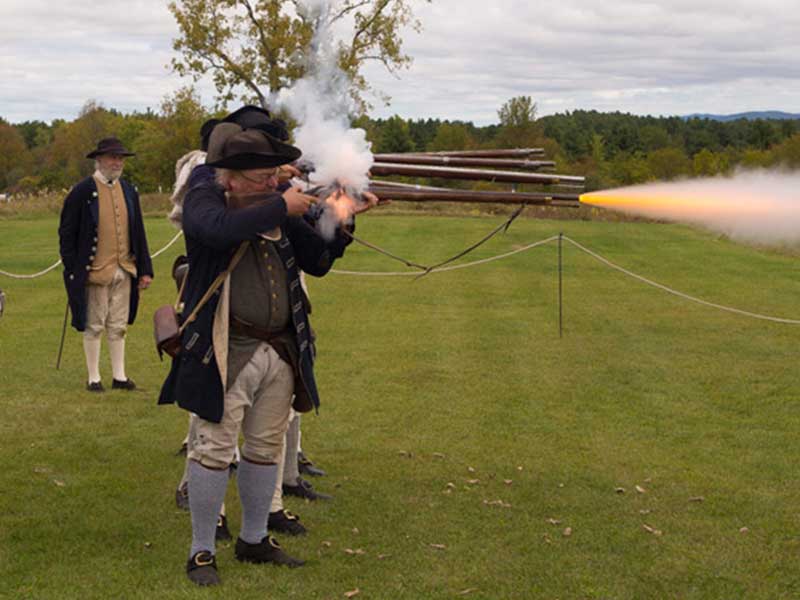 Prime at Saratoga National puts out an incredible spread for their Live Jazz Brunch on Sundays. It includes classics like omelets made just for you, french toast, and bacon plus a pasta station, savory meats, and fresh seafood. Be sure to get a mimosa or bellini for toasting to an incredible weekend.
Known as the turning point of the Revolutionary War, the Battle of Saratoga was a crucial victory for the Patriots. Follow in the footsteps of the war's soldiers by exploring the battlefield at Saratoga National Historic Park. The Visitor Center is filled with artifacts and educational displays, making it a great place to kick off your visit. From there, you'll want to embark on a self-guided driving tour to exhibits throughout the battlefield.
Located on Saratoga Lake, Dock Brown's Lakeside Tavern is a summertime tradition. Head here after the battlefield to grab a snack before you hit the road. Enjoy views of Saratoga Lake's south end as you snack on wings, salad, or any of their great menu items.
Explore More Things To Do In Saratoga »