Saratoga Kennels
Going on a trip and need a safe place for your pet to stay while you are away? Below are listings of kennels in Saratoga Springs and the surrounding areas. Give yourself piece of mind knowing that your pet is safe and sound!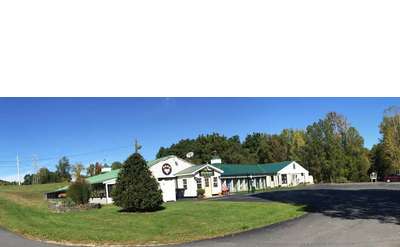 Milton Manor Pet Spa & Resort
Middle Grove, NY
At Milton Manor Pet Spa & Resort, we think that all the members of your family deserve a vacation - even the four-footed ones! Serving area pets and their owners since 1985, we provide the finest pet care services in the Saratoga NY region!
Pet Lodge of Clifton Park
Clifton Park, NY
We combine the earthly qualities of good old-fashioned loving care with state-of-the-art boarding to assure a safe, healthy, happy experience for your pet.
Ballston Spa Veterinary Clinic & Boarding
Ballston Spa, NY
Serving clients and their pets in Saratoga County for 80 years! Now, in our new state-of-the-art clinic, we are able to serve you and your pets with even greater ability. We welcome you to stop in for a visit or give us a call.
Windy Mountain Kennels
Granville, NY
Windy Mountain Kennels is a highly reputable and experienced dog and cat boarding facility located in Granville. Their scenic, private property is the perfect place to board your pet while you are away from home.