Dive Into History: 1897 Racing Program
Maura McAleer reached out to us this past winter with an exciting discovery. When her mother passed away during August of 2014, her and her siblings began going through some of her belongings. Over 20 years ago, her parents had renovated one of the buildings on their property that was previously called Edgewood Falls Farm. During the renovation, the couple discovered an array of paperwork in the attic that dated back to the 1800's.
While McAleer's father sold most of the paperwork to auction houses, one very special document stayed behind. McAleer and her siblings came across in envelope with "1897 racing form" written on it in her father's handwriting.
According to the program, Mondays and Wednesdays during the 1897 racing season were noted as "Ladies Days" where women received free admission to the track. Also, on the second page, the "Fifth Annual Genuine Rhode Island Clambake" is advertised. Imagine the flocks of ladies in their Victorian hooped skirts, white gloves and umbrellas sipping on lemonade while enjoying the races.
Check out this original racing program from the Saratoga Race Course's 1897 season!
Page 1: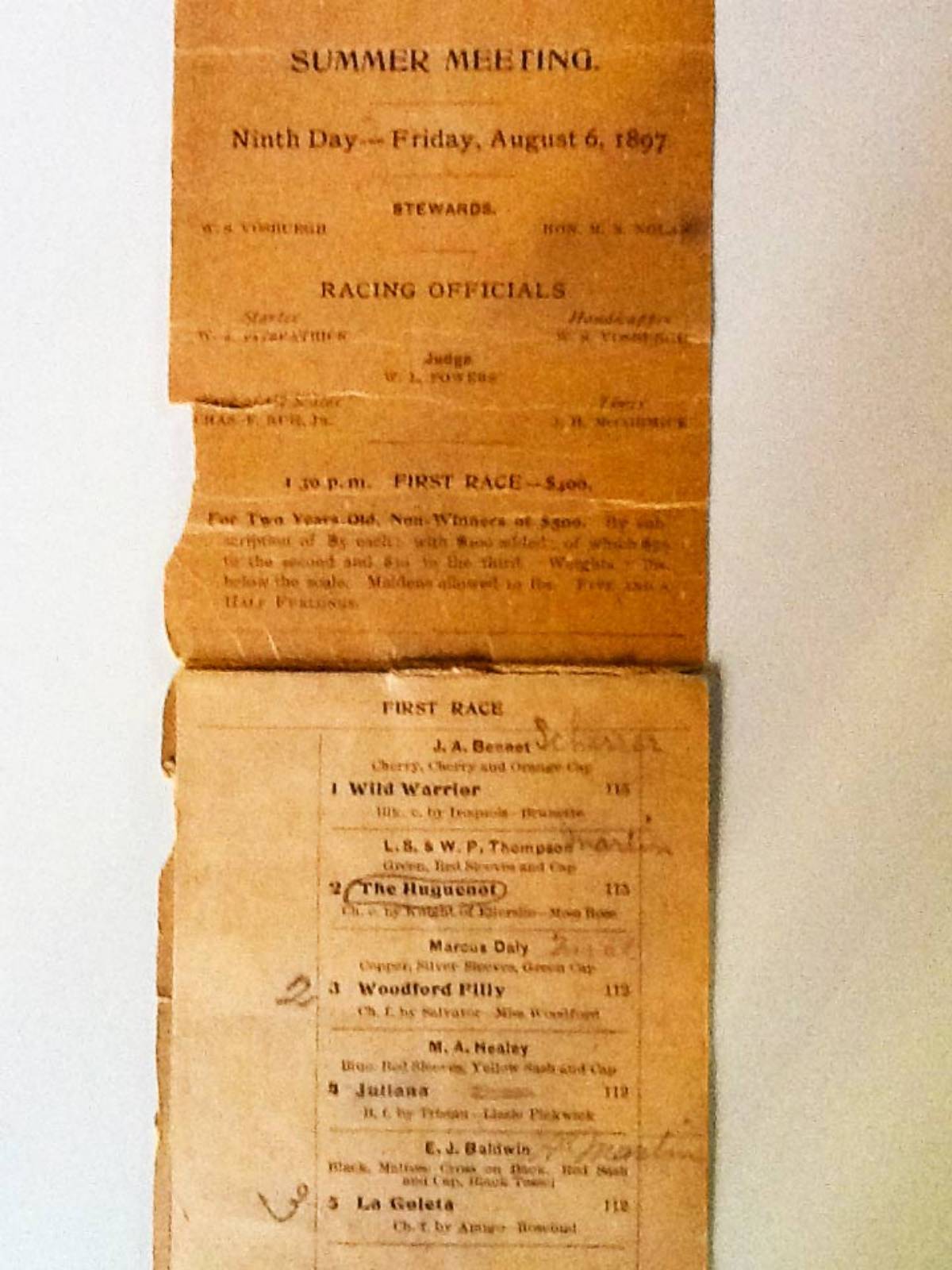 Page 2: