A Weekend in the Saratoga Arts Scene
Are you looking for an art-filled weekend in Saratoga? Check out this 48-hour itinerary taking you to the hottest art spots throughout Saratoga Springs. You'll be asking for more when Sunday rolls around!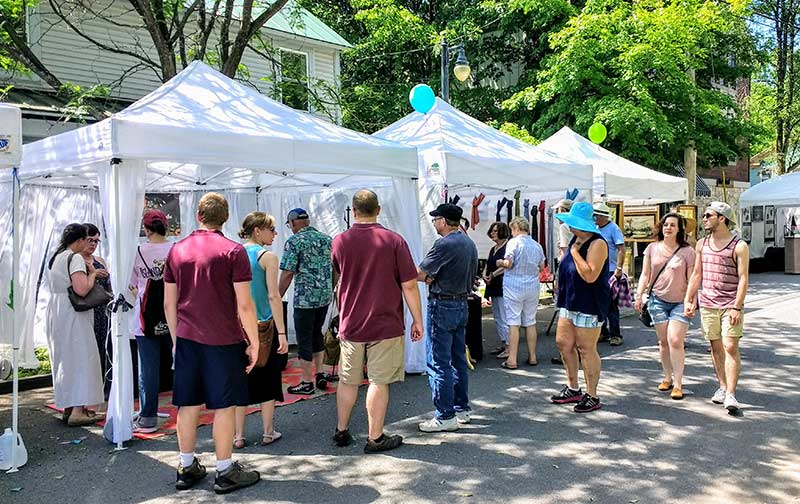 Day 1
Morning
Get your day started at the magical Yaddo Gardens. Grab your morning coffee and explore the rejuvenating and tranquil atmosphere of Yaddo. Yaddo was founded in 1990 to provide artists with a secluded retreat and today part of the 400-acre grounds are open to the public dawn to dusk. Tap into your inner creativity and get your day started at Yaddo!
Afternoon
Head over to The Tang Teaching Museum at Skidmore College to explore a wide variety of exceptional art. The Tang hosts a diverse collection of visual art exhibits, shows, educational seminars and concerts. Time will fly by at The Tang, open Tuesday-Sunday 12pm-5pm.
After a few hours, hop in the car for a short ride to the National Museum of Racing and Hall of Fame on Union Avenue, across from Saratoga Race Course. History buffs can take in factoids about thoroughbred racing's roots in Saratoga, while horse lovers can peruse the renowned collection of equine art. Be sure to check the museum's website before your visit, since their hours change seasonally.
Evening
Prepare for an unforgettable evening with a divine dinner at one of Saratoga's many eateries.
End day one with the best outdoor music venue as named by USA Today. The acclaimed Saratoga Performing Arts Center has shows for all music and arts lovers. Attend SPAC for The Philadelphia Orchestra, the New York City Ballet, or Live Nation Concerts. Enjoy the show from the cover of the amphitheater or the comfort of the lawn. There's a reason SPAC is voted best, check it out for yourself!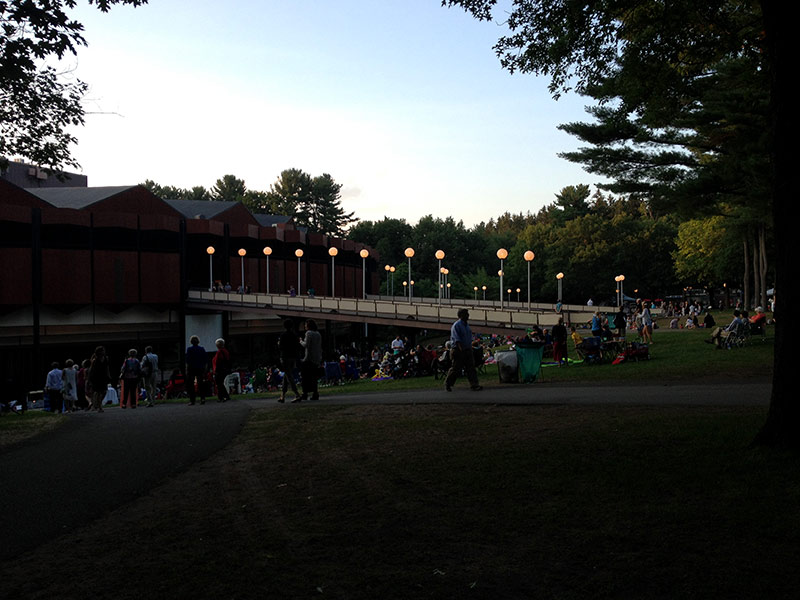 Day 2
Morning
Spend your morning perusing the boutiques, galleries, and cafes on Broadway. Grab a cup of coffee or a smoothie and head towards Historic Congress Park for a leisurely stroll to start your day!
Discover the culture, food and arts hub of Saratoga Springs on Beekman Street. Just a few blocks from Broadway you can walk the flower-lined streets checking out local artists' galleries in your path.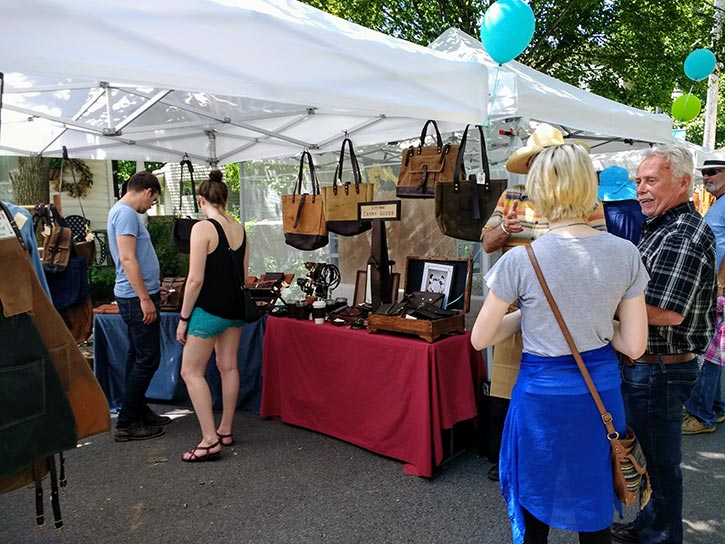 Afternoon
Head up north to The Hyde Collection in Glens Falls. This one-of-a-kind destination is a historic house-turned-museum. Hosting more than 4,000 pieces of art and objects dating back to the 4th century BC, The Hyde will not disappoint! Plan your visit based on what exhibitions the museum is hosting. The Hyde is open Tuesday-Saturday 10am-5pm & Sundays 12pm-5pm.
Evening
Be the first to discover up-and-coming artists at Caffe Lena. Since 1960 Caffe Lena has been hosting talented acts, and sometimes helping them get discovered (i.e. Bob Dylan)! Drinks, desserts and light fare are served by friendly volunteers before the show and during intermission.
Rather have a more hands-on activity? Check out Saratoga Paint and Sip! Grab your friends and discover your inner canvas artist right on Henry Street.
How will you choose to tackle your weekend? Tailor this itinerary to your interests to get the most out of Saratoga's arts scene!
Check out the full week itinerary to see what else Saratoga has to offer »
Looking for a more condensed itinerary? Try our whirlwind day »