Channel Your Child's Inner Foodie With These Fun Family Things To Do Near Saratoga
Throughout the region, there is a treasure trove of agricultural experiences just waiting to be explored. These family-friendly activities are not only a great way to spend the day, they will help your child develop a greater appreciation for food by taking them straight to the source - farms, sugar houses, orchards, markets, and more. Here we've rounded up some fun things to do that are all located close by in Washington County.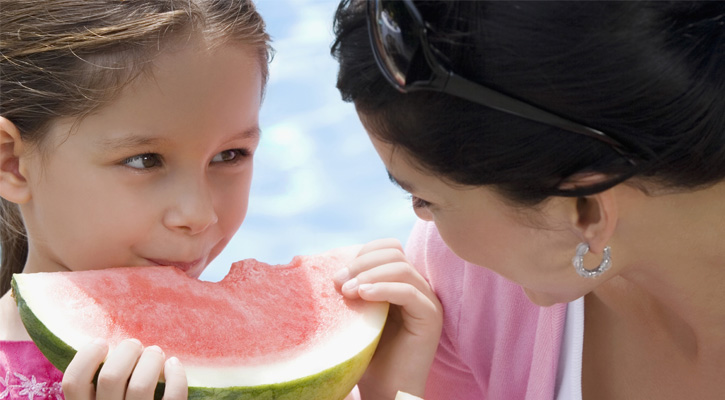 Pick Your Own Fruits
Apples are not only an ideal snack for kids, but they're such a versatile fruit with so many different varieties it's a prime educational experience. Take them to a local orchard and show them the difference between McIntosh and Cortland apples. Explain how certain apples are better for baking, applesauce, cider, and snacking. Then, go home and make an apple pie or applesauce together!
And, apples aren't the only fruit you can pick - find u-pick strawberries, raspberries, blueberries, and more. The biggest challenge will be keeping your kids from eating all the bounty until you get home!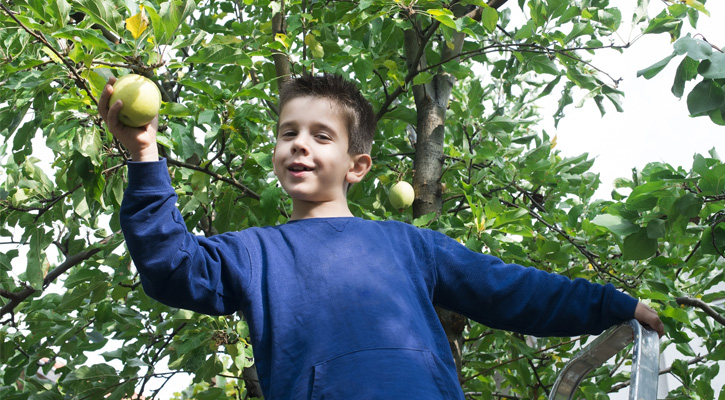 Head to Apple Hill Orchards in Whitehall - this is a family-owned, family-friendly, u-pick orchard where you can make amazing memories with your family. Pre-picked apples are available as well. Late summer going into fall is when apples are in season in this area.
Strawberry Ridge in Granville takes pride in producing high quality, responsibly grown fruits. They offer a wide variety between strawberries, raspberries, blueberries, pumpkins, and more. Visit their website and see what's in season!
When you visit Hicks Orchard, also in Granville, you won't just be embarking on a typical apple-picking trip - you'll get to see a piece of history. Hicks Orchard is the oldest u-pick orchard in New York State, having been established in 1905. They also have pick your own cherries and blueberries, a corn maze, farm activities, and more.
Visit Local Farms
If you really want to show your kids where food comes from there's no better way to do this than to bring them to a real, working farm. Your kids will get to see firsthand how the food goes from the ground to their plate, and they'll also get to check out farm animals and learn about agriculture at the same time. The following farms allow visitors and tours - just make sure to call ahead to make a reservation so they're not out in the fields when you arrive!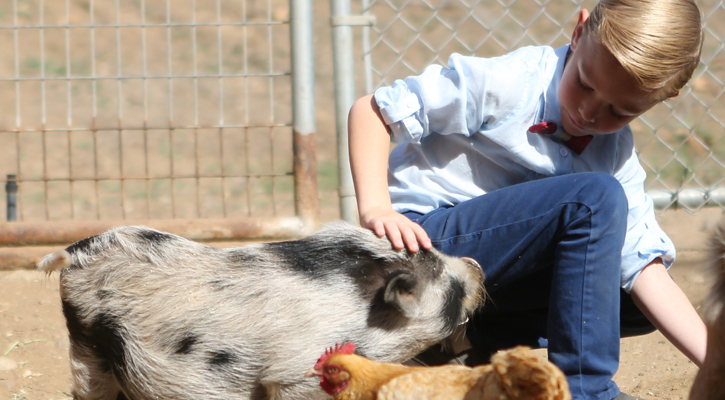 Blind Buck Farm in Salem raises fiber animals, poultry, eggs, and produce. The poultry is free range and organically fed, and the produce comes from organic and heirloom seeds. While you're there enjoying a free tour you can purchase their products right on site, so you'll have something to bring home and prepare together.
You'll find pasture-raised pork and grassfed beef at White Clover Farm in Argyle. This farm welcomes visitors and loves teaching children about beef farming. Simply call ahead of time to arrange a tour.
Mack Brook Farm prides itself on pasture-based, environmentally sustainable farming - they've earned both the Animal Welfare Approved and American Grassfed certifications for their Angus cattle, which give their meat an absolutely superior flavor. You can purchase cuts or sides of beef right on site. One note of mention: Their cattle are moved twice a day during the summer, and they may be in pastures that are a significant walk uphill on a rough terrain.
Lant Hill Farm Bed & Breakfast
Lant Hill Farm is both a working farm and a bed and breakfast - if you're looking to take the farm experience even further you could book a stay with them! If you call ahead of time, they can accommodate visits and tours for a family or a small group. Lant Hill Farm specializes in potatoes, berries, apples, and more - they even make their own syrup.
Head to the Farmers Market
Including your kids in the grocery shopping process is a fantastic way to teach them about foods and get them involved in the meal planning process. One of the many benefits of shopping at a farmers market compared to a grocery store is that you can meet and talk with the growers themselves. Most farmers love to take a moment to tell you about the produce they worked so hard to cultivate, and they may even provide a few preparation tips or recipes! Stop by one of these farmers markets, perhaps on your way back from visiting a farm or orchard.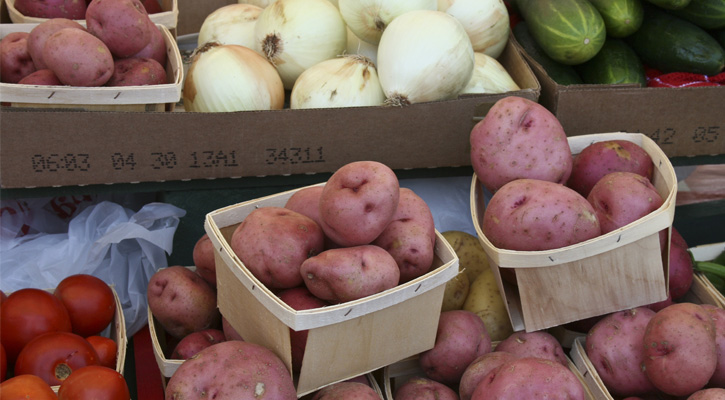 At this market in Cambridge you can find a variety of vendors from the local area with pasture raised meats and eggs, artisan baked goods, maple products, organic produce, and more. This market runs from 10am to 2pm on Sundays, May through October.
This farmers market is open year round! November through April they simply move inside. Browse vendors selling pasture pork, chicken and eggs, maple products, and more on Wednesdays from 3pm to 6pm.
Oh Happy Day Farmstand
You'll find a variety of farm fresh produce and goods at Oh Happy Day Farmstand in Fort Edward. Stock up on pickles, salsas, relishes, jams, and more. They're typically open from early June through mid-October.
Tour a Sugar House
You might learn something right along with your kids when you visit sugar houses! See maple go from sap to syrup right before your eyes. Sugar houses often allow taste testing too, and not just with syrup, but with maple candies and other products as well. Yum!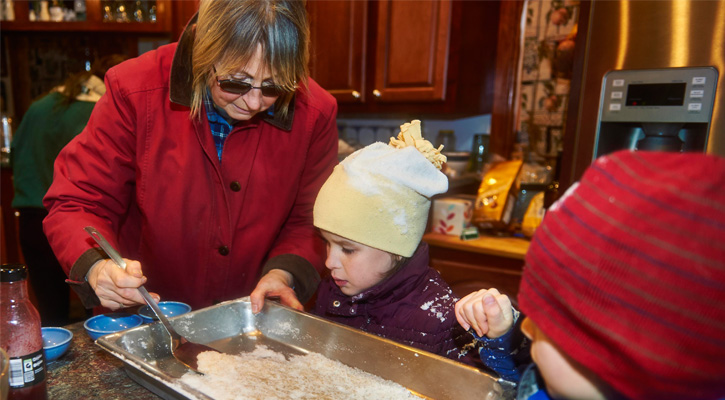 Dry Brook Sugar House in Salem offers tours for kids and adults during the sugaring season - mid-February to March - although they welcome visitors all year round. See how "the sap is running" and enjoy the aroma of maple syrup as it's bottled.
Tours and tastings are available by appointment at Mapleland Farms, also in Salem, where they produce not only maple syrup but maple sugar, maple fudge, and maple cream. Visit their website before going on a tour and check out fun maple facts and recipes.
During springtime you can visit Rathbun's Maple Sugar House Restaurant and watch them boil sap into syrup. But, they have activities going on all year - pick blueberries in late summer, check out apples and fall produce in the fall, and you can cut your own Christmas tree in the winter.
Cook Together - and Be Creative!
Cooking together is an excellent and practical way to teach your kids about food, and to instill valuable life skills. Even for little ones who might not be ready for the stove yet, you can try simple, no-cook recipes like frozen yogurt popsicles or wholesome salads.
And don't be afraid to get creative with cooking! Cooking with edible flowers is a fun way to teach your kids about food and cooking. Just be sure to be safe when doing so: Only use flowers you can positively identify and that have been grown without pesticides. Even flowers grown by the side of the road could have been exposed to pollution. Ask the growers if you're unsure.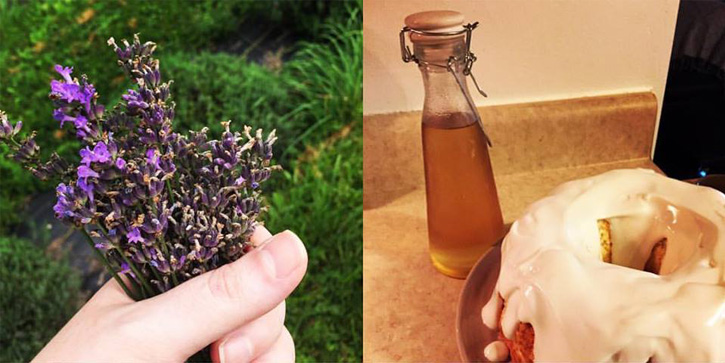 Lavenlair Farm
You can pick your own flowers at Lavenlair Farm in Whitehall, where they offer 32 varieties of lavender in all shapes, sizes, and even colors. Lavender is one of the most popular flowers to cook with - experiment with lavender syrup, lavender angel food cake, even lavender in ice cream! Lavenlair Farm also has a variety of other lavender products for sale, and they have a "Laverinth" - a 100-foot, lavender labyrinth your kids will love to explore. Talk to the owners while you're there about cooking with the lavender and ask for suggestions!
The Pumpkin Stand at Tiashoke Farm has 50 varieties of pumpkins, gourds, and squash for sale. Stop by their stand in Easton and pick up pie pumpkins to bring home. Although pumpkins grown for eating are called "pie pumpkins" you aren't limited to pies - get creative and try pumpkin soup or pumpkin butter instead. Don't forget to save the seeds for roasting!
Eat Out Together - Even When They Are Young
Some parents dread bringing kids to a restaurant. It might be tempting to always hire a babysitter and just head out without them, but then they'll never learn how to appropriately behave when dining out! Head to a kid-friendly restaurant and you'll have a world of opportunities in front of you to teach your kids about food, and so much more - decision-making skills, manners, even math if they help you calculate the total and tip.
Encourage your children to try new foods by letting them order what they want off the menu. This involves reading the menu, narrowing down options, and perhaps a discussion on what is nutritious or not. Grabbing breakfast? Use this as a prime opportunity to talk about where eggs come from.
And, for those days when the kids just won't cooperate and you can't make it out to a restaurant you can still have farm fresh food delivered right to you!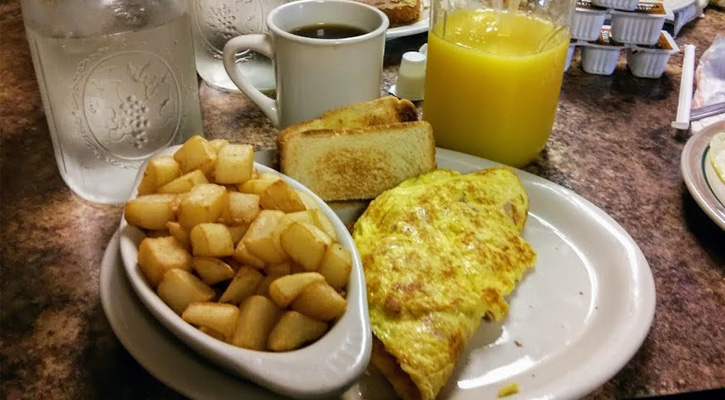 Pine Grove Diner in Granville serves breakfast all day - even picky eaters can enjoy this! They also offer homemade soups and pies. If the kids behave, consider letting them get a dessert!
Have amazing meals made from locally-sourced ingredients delivered right to your door! Bonnie & Clyde's Gourmet on the Run offers delectable cuisine you can feel good about eating. They're just not open on Saturdays and Sundays so they can collect ingredients at local farmers markets.
Allow Treats Once in Awhile
Having less healthy foods on occasion can keep kids from thinking of treats as "forbidden," and therefore, even more appealing. Teach them how to enjoy desserts and sweets once in awhile as a special occasion and you'll ingrain a healthy attitude about restraint and moderation that will be valuable for years to come. Keep healthy snacks on hand and within reach at home, but if they've been on their best behavior, consider taking them out for an ice cream or sweet treat.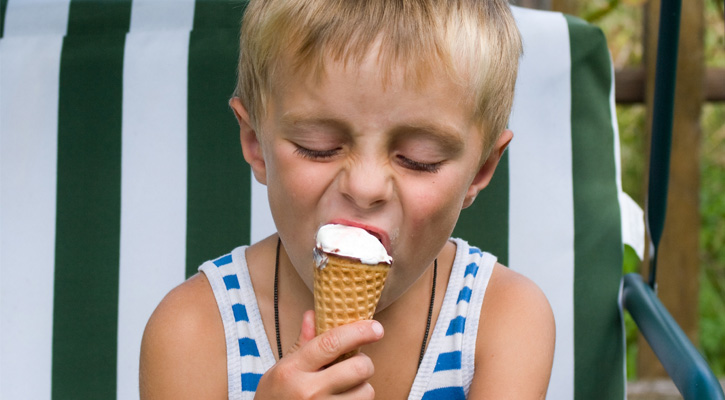 They don't just sell award-winning milk - Battenkill Valley Creamery in Salem also has a number of delicious ice cream flavors like black raspberry, peppermint stick, and butter pecan. Of course, while you're there you might as well pick up some wholesome, healthy milk!
Open from spring through the first snow fall, you can find the best made-from-scratch doughnuts and pastries at King Bakery Donut Cart in Cambridge. Everything they make is baked, fried, filled, and glazed right in their own commercial kitchen.
The Cream Man in Greenwich makes incredibly delicious ice cream, ice cream cakes, homemade pies, and more. Stop by for a treat with the kids, perhaps after a day of fun at a farm or farmers market!