Discover the Best Places for Downhill Skiing & Snowboarding Near Saratoga Springs, NY
Winter is always wonderful in the Saratoga area, especially if you're a fan of downhill skiing and snowboarding. These popular winter sports are a fantastic way to spend time outdoors during the snowiest time of the year. Not sure where to go? We've highlighted some of the best ski areas that are within driving distance of Saratoga.
Hit the Slopes in the Capital Region and North Country
West Mountain (Queensbury, NY)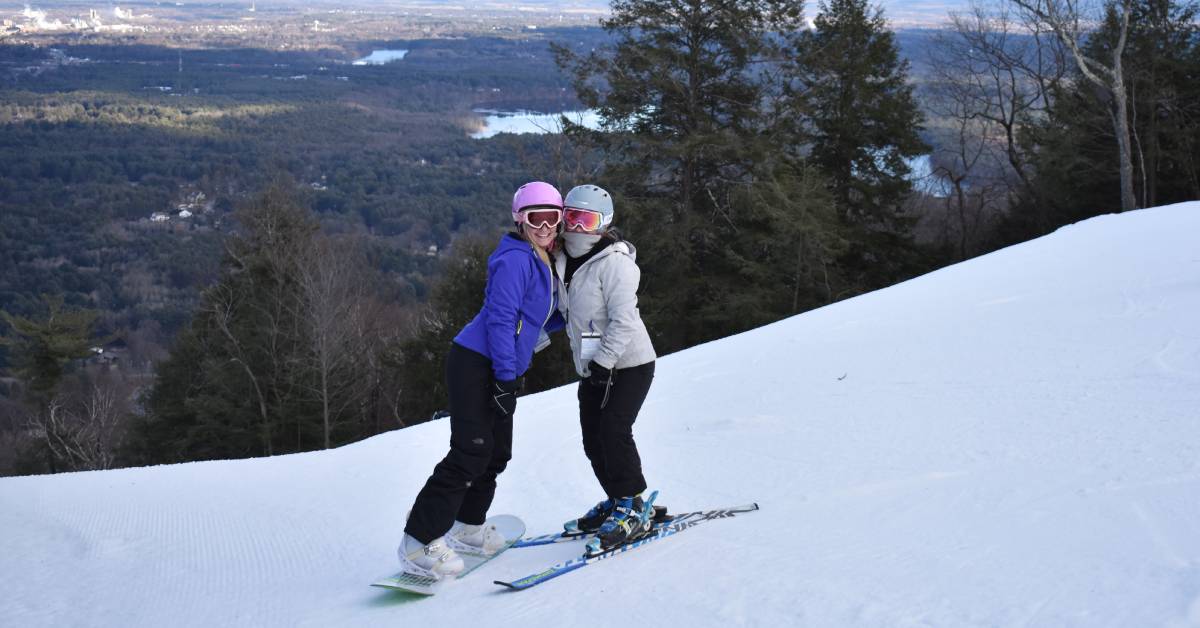 Distance From Saratoga Springs, NY: 19.9 miles
West Mountain in Queensbury is an outstanding winter destination for locals and visitors alike, and it's both family owned and family friendly. This mid-sized ski resort is located just off Exit 18 on I-87, and there are trails for all skill levels.
In addition to traditional downhill skiing and snowboarding, West offers lessons, night skiing, and snow tubing. When you need a break, you can enjoy some delicious food at the West Express Cafe or West Mountain Bar & Eatery. Be sure to visit their website to learn about the latest trail conditions this season!
Gore Mountain (North Creek, NY)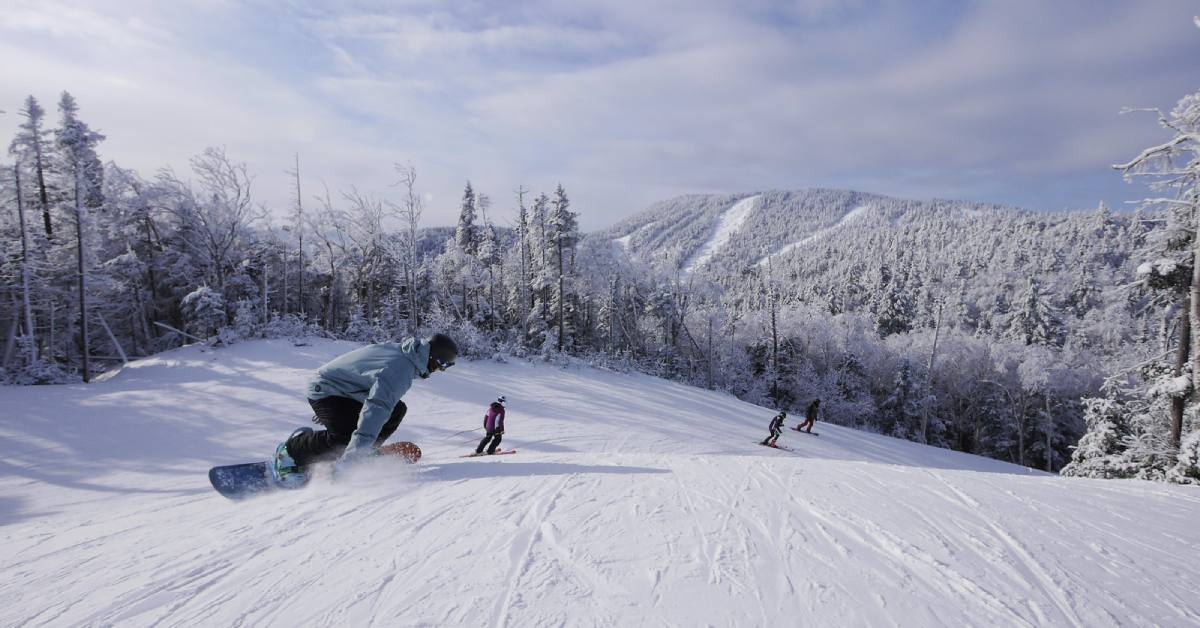 Distance From Saratoga Springs, NY: 53.3 miles
With 110 alpine trails (including 28 glades and 8 freestyle areas), 11 cross country ski/snowshoe loops, and the most skiable acreage in New York State, Gore Mountain stands out as one of the Northeast's top ski resorts. Gore is located about an hour north of Saratoga Springs, and the trails spread across four Adirondack peaks.
There are so many options available for visitors, from skiing down the mountain to snowshoeing at Gore's Nordic Center and dining at the on-site Tannery Restaurant. The ski resort also offers lessons and equipment rentals, and they continue to improve the guest experience each year.
Willard Mountain (Greenwich, NY)
Distance From Saratoga Springs, NY: 21.5 miles
This is a small mountain packed with family fun! Just a short drive from Saratoga, Willard Mountain is an excellent site for downhill skiing, snowboarding, and snow tubing. You'll find a large learning center for kids, a terrain park, a tubing park, a variety of trails, and more.
Oak Mountain Ski Center (Speculator, NY)
Distance From Saratoga Springs, NY: 57.6 miles
Discover Oak Mountain Ski Center in Speculator and everything it has to offer. A three-season Adirondack resort, Oak Mountain is known for offering affordable skiing, snowboarding, and snow tubing during winter. Both lessons and rental equipment are available, and you can get food and drinks on site at the Acorn Pub & Eatery.
Whiteface Mountain (Wilmington, NY)
Distance From Saratoga Springs, NY: 111 miles
Come visit an Olympic Mountain! Featuring the greatest vertical drop in the East, Whiteface Mountain in Wilmington offers one of the best ski experiences around. Whiteface is home to 90 trails and 288 acres of skiable terrain, including 53 acres for glade skiing. Approximately 20% of the terrain is ideal for beginners, 42% for intermediate level skiers, and 38% for experts. This is a top spot for skiing and snowboarding in the Lake Placid Region of the Adirondack Park.
Explore More Great Ski Resorts Outside of New York
Killington Resort (Killington, VT)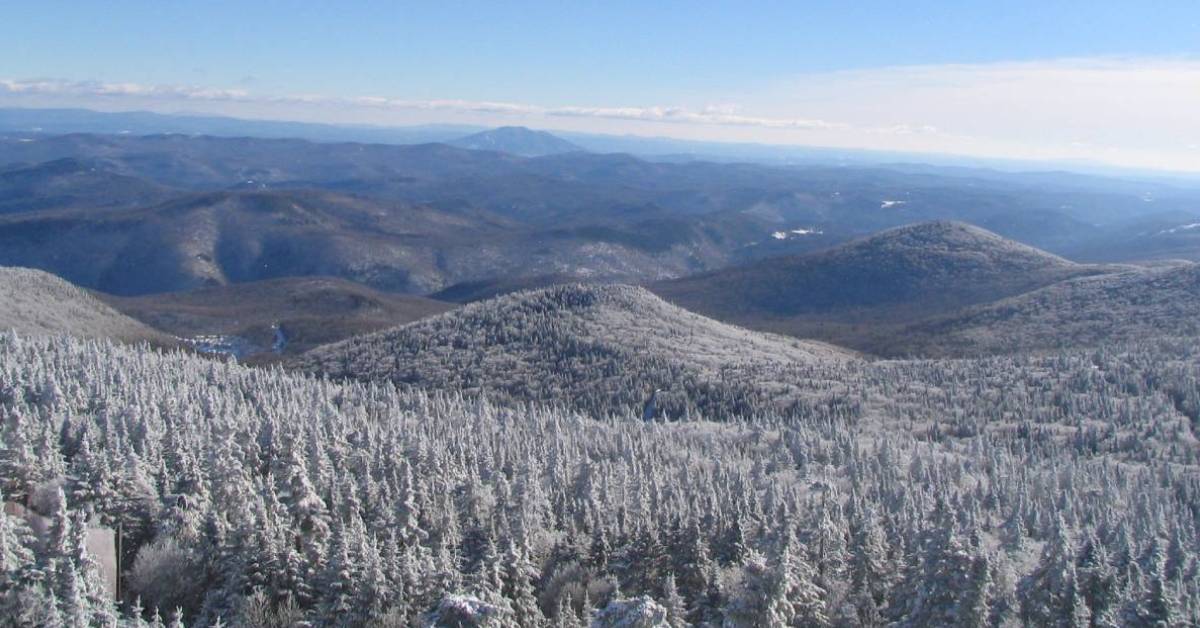 Distance From Saratoga Springs, NY: 86.7 miles
Nicknamed the "Beast of the East," Killington Resort consists of seven distinct mountain areas that offer over 200 trails and 73.3 miles of skiable terrain. The main mountain is Killington Peak, and it has the second highest summit in Vermont and the greatest vertical drop in the whole state. After an exciting day on the trails, you can wind down at one of their base lodges or maybe even get pampered at the Killington Grand Spa.
Bromley Mountain (Peru, VT)
Distance From Saratoga Springs, NY: 56.6 miles
Considered a family-friendly mountain, Bromley is a place where everybody knows your name. The slopes here are kept in top shape, and the mountain has a lot of skiable terrain with 32% labeled easy, 37% labeled more difficult, and 31% labeled most difficult. It's a perfect weekend getaway destination for the whole family.
Stratton Mountain (Stratton Mountain, VT)
Distance From Saratoga Springs, NY: 68.5 miles
Since opening in 1961 with three lifts and eight trails, Stratton Mountain in Vermont has continued to grow and expand. Today the ski resort features 670+ acres of skiable terrain, 99 trails, and a unique slopeside Village with shops and restaurants. This is the highest peak in southern Vermont, and Stratton offers a variety of trails ranging from beginner to expert level that fan out from the summit. Enjoy easy access to fast lifts, a fun day on the slopes, and après ski at Stratton Village.
Jiminy Peak (Hancock, MA)
Distance From Saratoga Springs, NY: 57.6 miles
Jiminy Peak provides visitors with more ways than one to enjoy their winter vacation. They are a full-service mountain resort with an array of recreation, lodging, and entertainment options. Highlights include 45 trails that are open for day and night use, equipment rentals, and lessons for all ages. At the base of Jiminy Peak, you can check out a country store, a tavern, a restaurant and brewery, lodges, and more.