Discover the Joy of Sledding & Snow Tubing in the Saratoga Area
Each winter, adults and children alike flock to Saratoga's sledding and tubing hills for snowy fun! Everyone comes prepared with saucers or tubes and dressed in their warmest attire to enjoy the outdoors. We've highlighted some of the top places for sledding and snow tubing in the area below.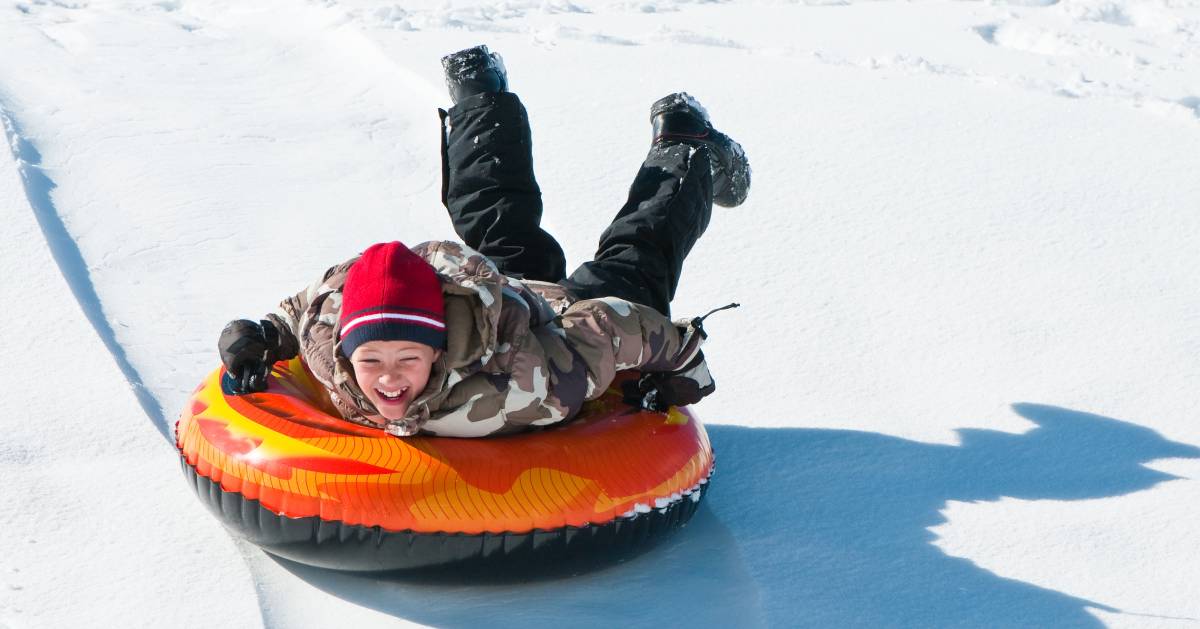 Although known for their premier cross-country ski trails, Lapland Lake in Northville offers a variety of other winter activities too, including snow tubing, kick-sledding, and more. The two junior snow tubing hills are suitable for kids of all ages. You can bring your own tubes or rent ones from Lapland Lake. Use of the tubing hills is included with the purchase of a facility use pass.
West Mountain (Queensbury, NY)
Snow tubing at West Mountain Ski Area in nearby Queensbury is fun for the whole family! Their large tubing park features four upper lanes and six lower lanes (when fully open), and there is no age or height requirement. All of the tubing lanes are accessible from the moving magic carpet ride. You can purchase tubing tickets online in advance or when you arrive at West Mountain.
Willard Mountain (Greenwich, NY)
Head over to Willard Mountain in Greenwich for a day of skiing, snowboarding, and snow tubing. You can find the Tubing Lodge at the base of the ski mountain.
Saratoga National Historical Park (Stillwater, NY)
Saratoga National Historical Park in Stillwater features designated hills for snow tubing and tobogganing as weather permits. Contact the Park Office for directions and updates on the latest snow conditions.
McGregor Links Country Club (Wilton, NY)
Located in Wilton, McGregor Links is a golf course with plenty of rolling hills for sledding. Tip: The 17th hole offers the most exciting sledding experience.
Woods Hollow Nature Preserve (Milton, NY)
The hill at Woods Hollow Nature Preserve in Milton (Northline Road and Rowland Street) is known for its smooth, bump-free ride.
Jenkins Park (Burnt Hills, NY)
Jenkins Park is a small public park with a hill that's ideal for snow tubing or sledding. There are many trails at the park for cross-country skiing as well, and you can enjoy ice skating and hockey on the two ponds as weather permits.
« Back to the Saratoga Winter Guide
Source:
https://www.maltadevelopment.com/blog/sledding