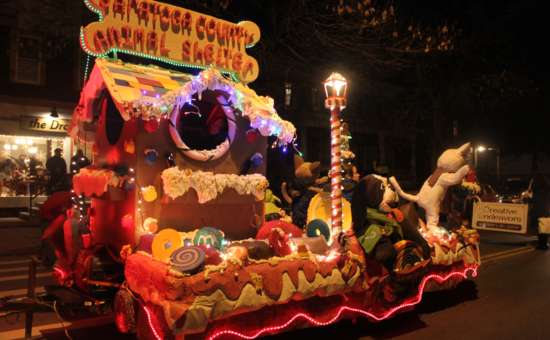 When:
Fri, Dec 4, 2015
6:30 PM
Where:
Downtown Ballston Spa
The Ballston Spa Business & Professional Association's annual Ballston Spa Holiday Parade and Tree Lighting will take place Friday evening, December 4th, 2015.
The parade steps off at 6:30 pm, proceeding down Milton Avenue and ending in Wiswall Park on Front Street with Santa lighting the Christmas tree.
The parade has become a hometown-style holiday tradition with fire trucks, floats, animals, kids, and Santa parading down the main street of the village.
Before and after the parade, there will be carolers and musicians on the street corners. Many village shops and restaurants will be open with music, demonstrations, and displays as part of First Friday, which also falls on this festive evening.
If your organization would like to march that night, please contact Ellen at the BSBPA office 885-2772.

This is a true community event so parade participants are welcome!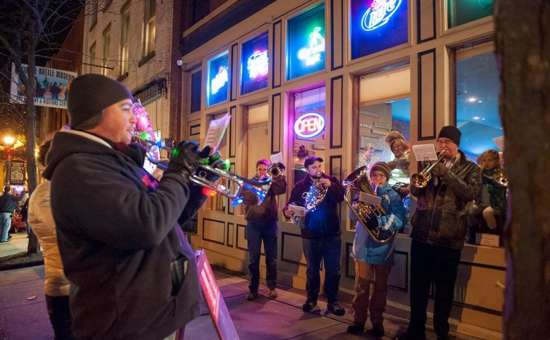 Click on the thumbnail images to see the larger version