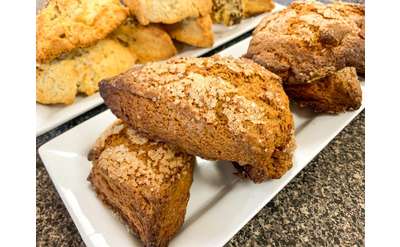 Dolce and Biscotti Fine Italian Bakery
Visit Dolce and Biscotti in Clifton Park for traditional Italian cookies, pastries, cakes, cupcakes and more. Their talented team also creates custom cakes for specials events, birthdays, and even weddings.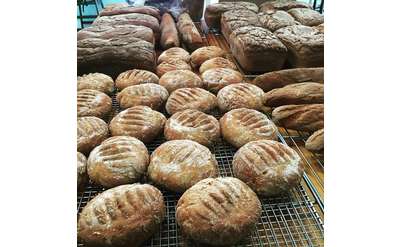 Saratoga Gluten Free Goods
Saratoga Gluten Free Goods is a small-batch, gluten free bakery specializing in gluten free breads, rolls, and a wide variety of delectable desserts and other baked goods. All of the great products are prepared in a dedicated gluten free environment.
Sweet Mimi's Cafe & Bakery
Located in the historic Cafe Lena Building just off Broadway, Sweet Mimi's serves a fabulous brunch and lunch specials all day. It is a great place to catch up with family & friends over a terrific meal or a rich cup of coffee.
The Bread Basket Bakery
The Bread Basket is not only a bakery, but also a cafe and sandwich shop. From fresh baked goods made daily to sandwiches, soups, and salads, the Bread Basket's menu can satisfy all types of cravings.
Putnam Market
Located in the heart of downtown Saratoga Springs, Putnam Market serves delicious sandwiches and salads, and also has a vast assortment of baked goods and grocery items. Specials change daily and many of the ingredients are locally-sourced.