Saratoga Restaurants
Variety is the spice of life - and what Saratoga restaurants are all about! From traditional American cuisine, to Indian, Mexican, Italian and more, you are sure to find Saratoga restaurants to please the palate! Whether you're stopping for brunch in a local cafe, sampling by the lakeside, eating a late night slice of pizza, sunning on a restaurant patio, wiping BBQ sauce off your chin, having an ice cream cone afterwards, or have other culinary pursuits in mind, you can find what you're looking for right here in Saratoga.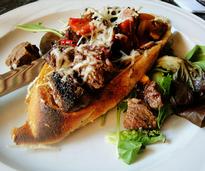 Experience Saratoga's food and drink scene with
a guided walking tour
and taste your way through the area! Other walking tours are available, too, including those of haunted hotspots.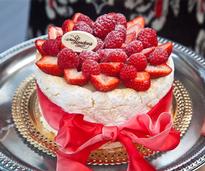 Saratoga Dining Events:
From special dining events, to tastings, and even food tours, there are tons of awesome eatin' events going on each week in Saratoga! Browse all Saratoga food, wine and beer events below and mark your calendar: