King Brothers Dairy
Schuylerville, NY
King Brothers Dairy offers fresh, locally produced milk delivered right to your door or for purchase at our farm stand in Schuylerville. In addition, we offer locally produced products that are available for delivery and at the farm stand.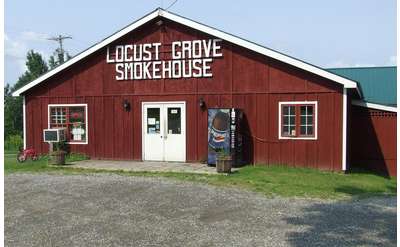 Locust Grove Farm Smokehouse & Country Store
Locust Grove Farm Smokehouse & Country Store in Argyle, NY has been bringing their customers high quality smoked meats for decades. Our smokehouse is inspected daily to ensure you are receiving only the best products.
White Clover Farm
Argyle, NY
Premium grass fed and finished beef, our herd is animal welfare approved no antibiotics or hormones used. Just delicious, healthy, safe beef raised on our local family farm.
DeVoe's Rainbow Orchards
Clifton Park, NY
DeVoe's Rainbow Orchards is an apple orchard and country store offering u-pick apples, fresh produce, baked goods, gift baskets, and during the summer, incredible ice cream at Rainbow Delights! Create lifelong memories at this local family farm.