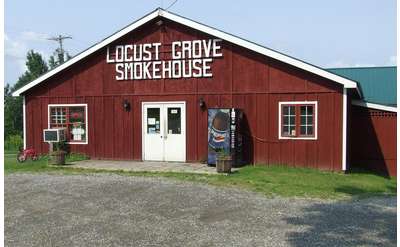 Locust Grove Farm Smokehouse & Country Store
Locust Grove Farm Smokehouse & Country Store in Argyle, NY has been bringing their customers high quality smoked meats for decades. Our smokehouse is inspected daily to ensure you are receiving only the best products.
King Brothers Dairy
Schuylerville, NY
Visit our full ice cream parlor and farm stand right on our working dairy farm. Experience products made right on the farm including our famous chocolate milk and 34 homemade premium ice cream flavors. We also feature many additional local product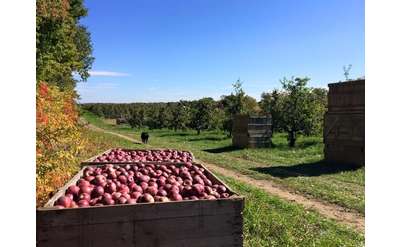 J.L. Knight & Son Family Farm
Burnt Hills, NY
Family-owned since 1907, we invite you to come and visit our new farm stand, where we offer 12 varieties of apples including Honeycrisp, Gala, McIntosh, Macoun, peaches, plums, pears & more. Stop by this Fall to see what we have to offer!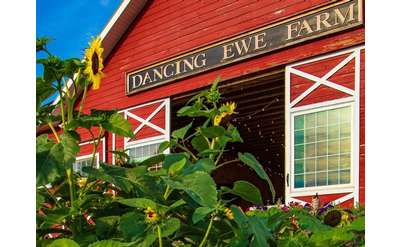 Dancing Ewe Farm
Granville, NY
Dancing Ewe Farm in Granville, NY is an authentic Tuscan-style family farm that crafts impeccable, fresh cheeses and meats. They are also known for offering a unique farm-to-table weekend lunch and dinner experience.
DeVoe's Rainbow Orchards
Clifton Park, NY
DeVoe's Rainbow Orchards is an apple orchard and country store offering u-pick apples, fresh produce, baked goods, gift baskets, and during the summer, incredible ice cream at Rainbow Delights! Create lifelong memories at this local family farm.