Saratoga Area Live Music & Entertainment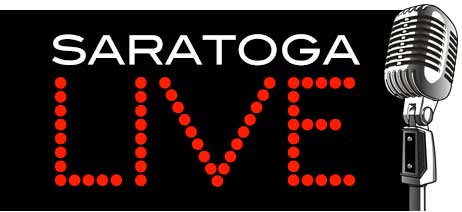 Guide To Live Entertainment In The Saratoga Area!
Enjoy live music and shows in Saratoga Springs! There is nothing like seeing a live show. The Saratoga Springs area is home to many great music and entertainment venues. Whether you are interested in the performing arts, hearing some live music or seeing a comedy show, Saratoga is the place to be for live entertainment!
Check out all the great live entertainment venues in the and around Saratoga. From SPAC to the many bars & clubs in the Saratoga Springs area, there is no shortage of great live entertainment venues!
Live Music & Entertainment In And Around Saratoga
Saratoga
---
Add your LIVE event to our calendar. It's FREE exposure!
See all Saratoga LIVE music events
Entertainment News
What's New In Saratoga Springs
The Latest Happenings & Items of Interest
Read More
More Live Music & Entertainment In The Area...
Albany
Lake George
Glens Falls
Would you like us to feature your next live music event? We'd be happy to.
Please mail press passes to:
Saratoga.com LIVE
c/o Mannix Marketing
11 Broad Street
Glens Falls, NY 12801
Did we miss any? If you know of another live entertainment event in the area, please tell us about it!
Learn more about Saratoga Springs NY »
« Back to all Saratoga Events