The Saratoga Summer Guide
There is nothing quite like a Saratoga summer. Days can be spent doing anything from sampling the famous mineral springs, to beating the heat in the shade of Yaddo's gardens; you can get up early for breakfast at the track, or sleep in after a fun-filled night spent at the bars; of course, there is always the gorgeous downtown Saratoga Springs, and the famous Saratoga Race Course to enjoy too.
Need a place to stay? Browse Saratoga lodging and hotels.
Low on cash? Trying to stick to a tight budget? No worries! We've compiled all of our favorite ways to spend time in Saratoga without breaking the bank, from outdoor fun to dining and beyond.
Does your child need something to do this summer? Look no further, there are a ton of great summer camps in the Saratoga area with a wide array of themes.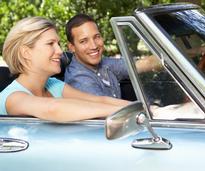 Is there a more classic way to spend a summer night than to catch a movie at the drive-in? Enjoy a double feature of the latest movies at the Malta Drive-In.