Travel the Capital Region on a Legen-dairy Ice Cream Road Trip
Do you love ice cream? Would you like to go on an unforgettable road trip this year? If you said yes, then we have the sprinkle-infused, sundae-filled route for you - that even comes with a cherry on top.
Whether you love hard serve, soft serve, nut-free, yogurt, or any other frozen dessert, we've got you covered with these exceptional Capital Region ice cream shops. Customize your legen-dairy road trip and visit the places that appeal to you.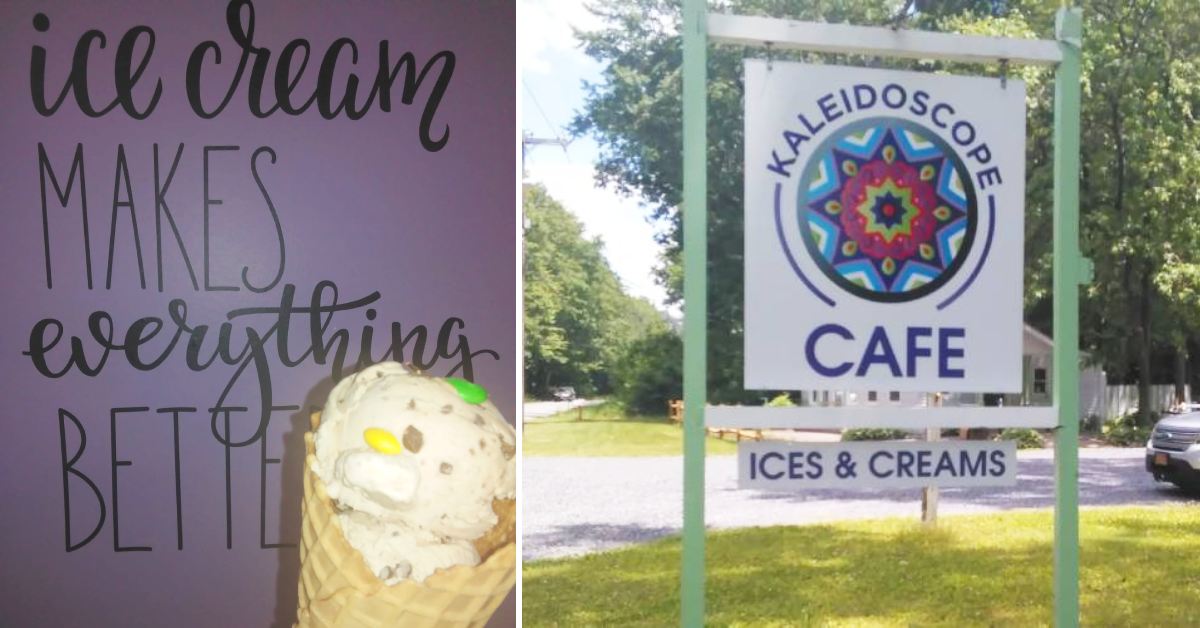 Saratoga Springs is home to several different ice cream shops, all of which are worth a visit. However, if you're a fan of both BBQ and ice cream, then begin your road trip at Kaleidoscope Cafe, which is located a short drive east of downtown Saratoga on Lake Avenue.
This local eatery offers delicious homestyle BBQ, such as pulled pork and ribs, as well as homemade ice cream. Sweet Blue-Nilla, Peanut Butter Infusion, and M&M Immersion are just a few of the popular flavors you can expect. Outdoor seating is available seasonally.
Location: 588 Lake Avenue, Saratoga Springs, NY
Stop 2: Check out the Flavors of the Week at Humpty Dumpty Ice Cream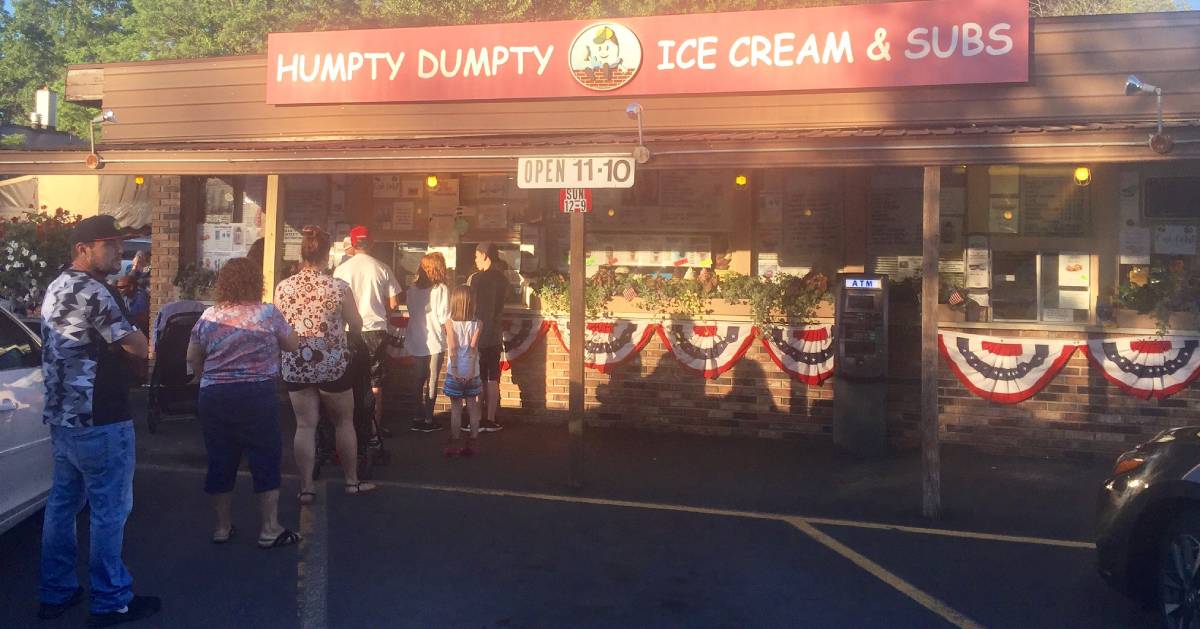 Visit Humpty Dumpty Ice Cream in Saratoga Springs for some of the region's best subs and ice cream. This well-established ice cream shop has traditional soft serve flavors and special flavors each week, such as pistachio and banana. Looking for something a little different? Humpty Dumpty also serves shakes, sodas, slushes, crunch cream & flurries.
Location: 70 West Avenue, Saratoga Springs, NY
Stop 3: Grab a Scoop From Dairy Haus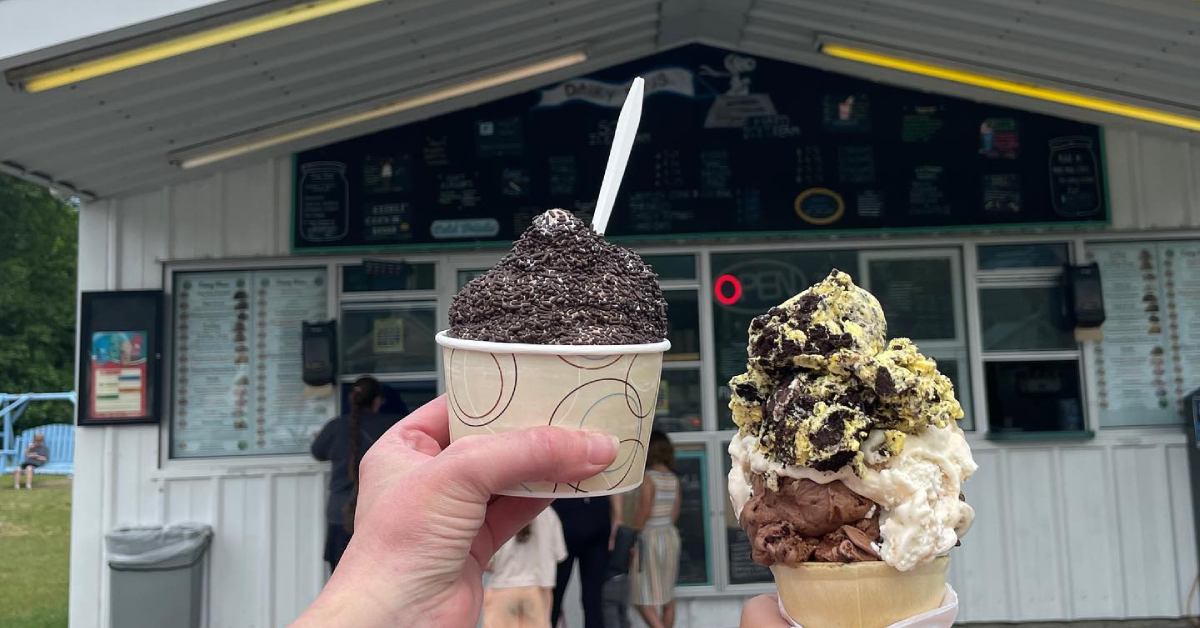 Dairy Haus in Saratoga Springs has been a local fan favorite since 1985. This family owned shop offers delicious, creamy goodness with a wide variety of flavors and an inviting patio where you can enjoy your treat. Dairy Haus also specializes in ice cream cakes that are seriously out of this world.
Location: 476 Maple Ave, Saratoga Springs, NY
Stop 4: Visit Kilwins - Broadway's Sweet Treat Shop
Craving a sweet treat to top off an incredible night in Saratoga? Look no further than Kilwins! This shop is right on Broadway and offers a large selection of mouthwatering chocolates, creamy fudge, ice cream, and more. Each item is made using traditional methods and high-quality ingredients. So, no matter what you end up getting, you'll leave Kilwins with a smile and a satisfied sweet tooth.
Location: 420 Broadway, Suite 1, Saratoga Springs, NY
Stop 5: Cruise Over to Mr. Bill's Carhop in South Glens Falls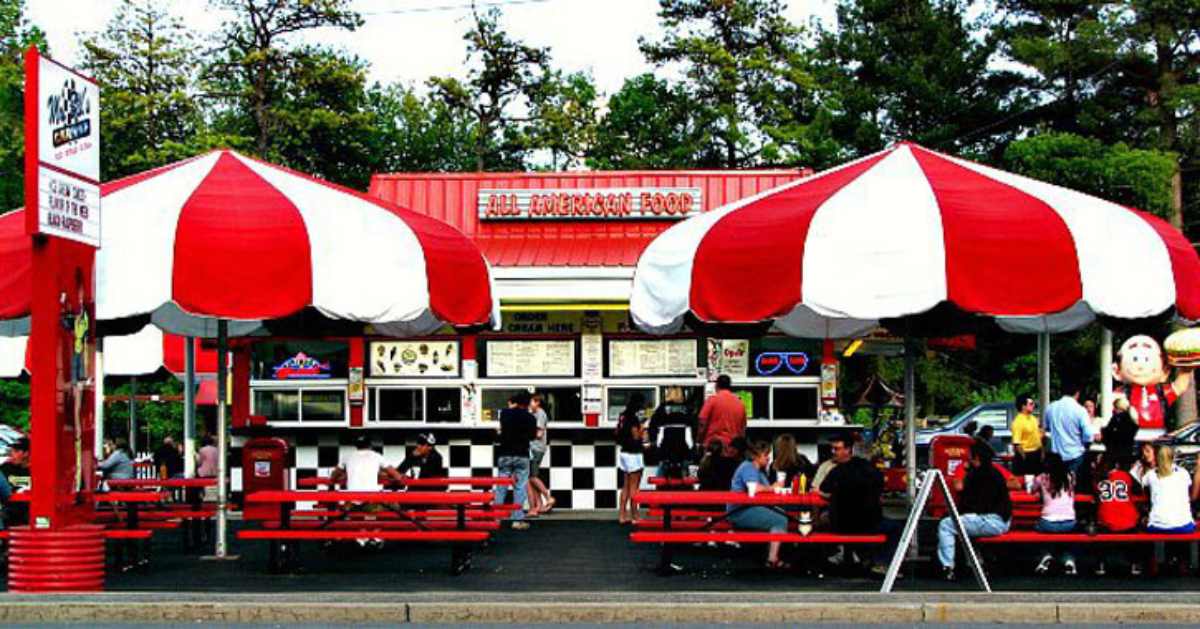 Mr. Bill's Carhop offers American food classics in a 50's style atmosphere. You can drive by and enjoy frosty delights either in your car or at one of the outdoor picnic tables. If you're feeling extra hungry, order up some tasty chicken tenders or a burger and fries before dessert.
Location: 1720 U.S. 9, South Glens Falls, NY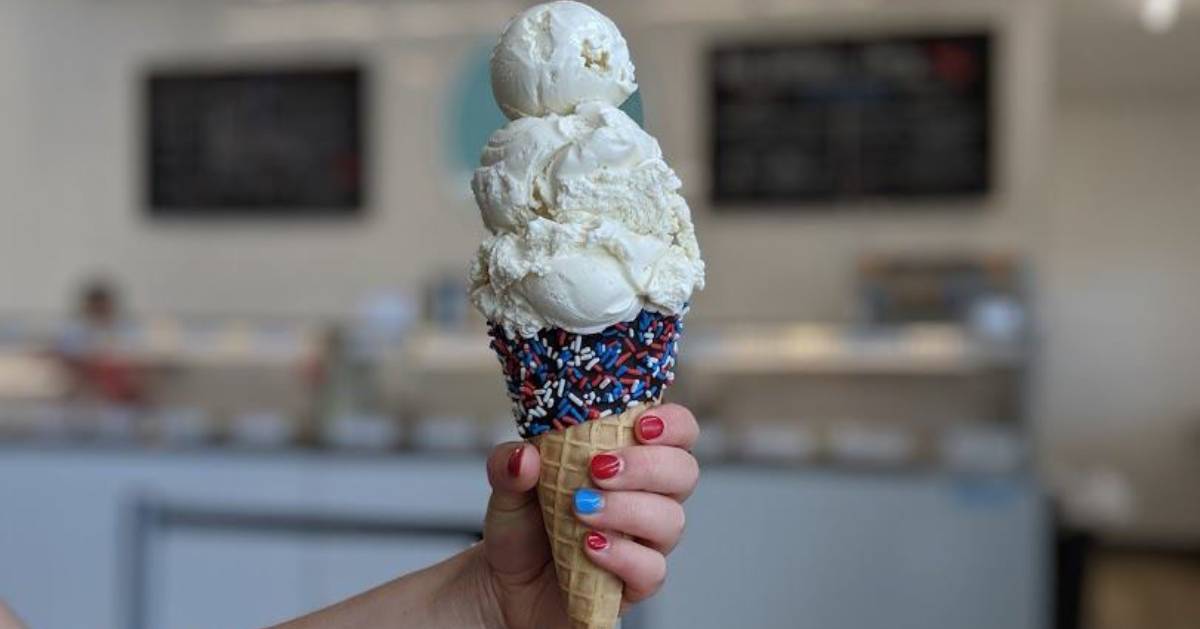 In Schuylerville, King Brothers Dairy is a family run dairy farm that bottles and delivers fresh milk. Their farm features a fantastic ice cream parlor and store where you can choose between 34 homemade hard ice cream flavors. Other options include soft serve flavors, ice cream sundaes, milkshakes, and more.
Location: 311 King Road, Schuylerville, NY
Stop 7: Kick It Old-School at The Farmer's Daughters' Drive-In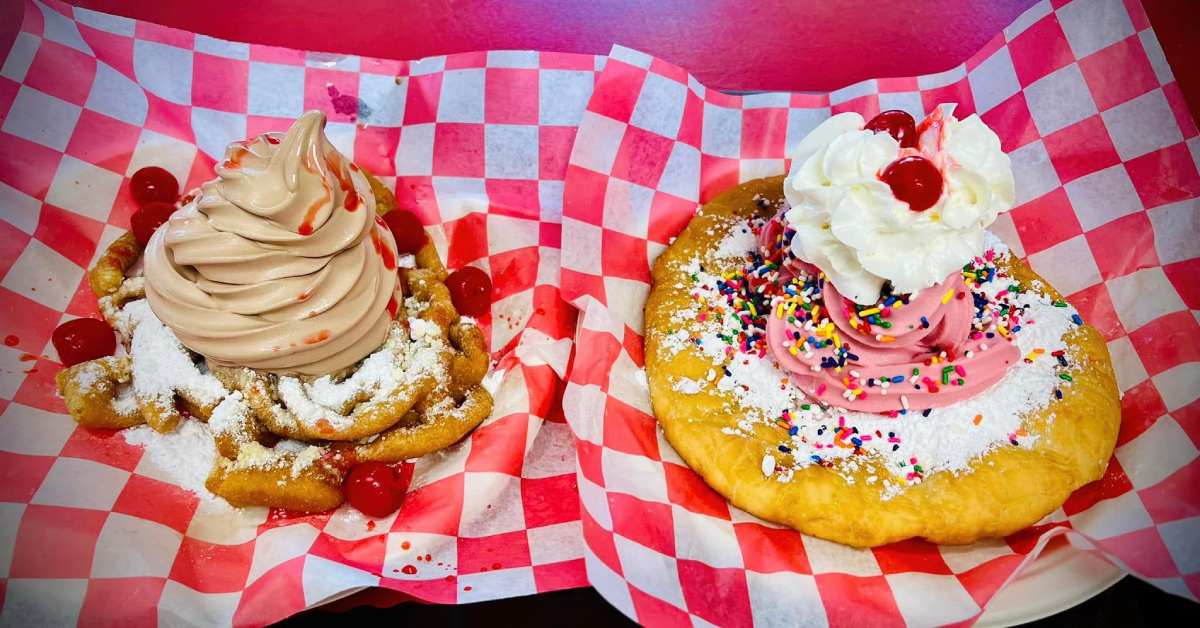 One of the most popular ice cream spots in Saratoga Springs is one that's been around since 1964 - The Farmer's Daughters' Drive-In! This spot has delicious soft serve and regular ice cream, as well as unique items like their funnel cake sundae and fried dough sundae (pictured above). In addition to their large variety of ice cream, they also have an expansive food menu, including burgers, fries, sandwiches, and more.
Location: 882 NY Route 29, Saratoga Springs, NY
Stop 8: Savor Handcrafted Ice Cream & Soft Serve Custard at The Ice Cream Man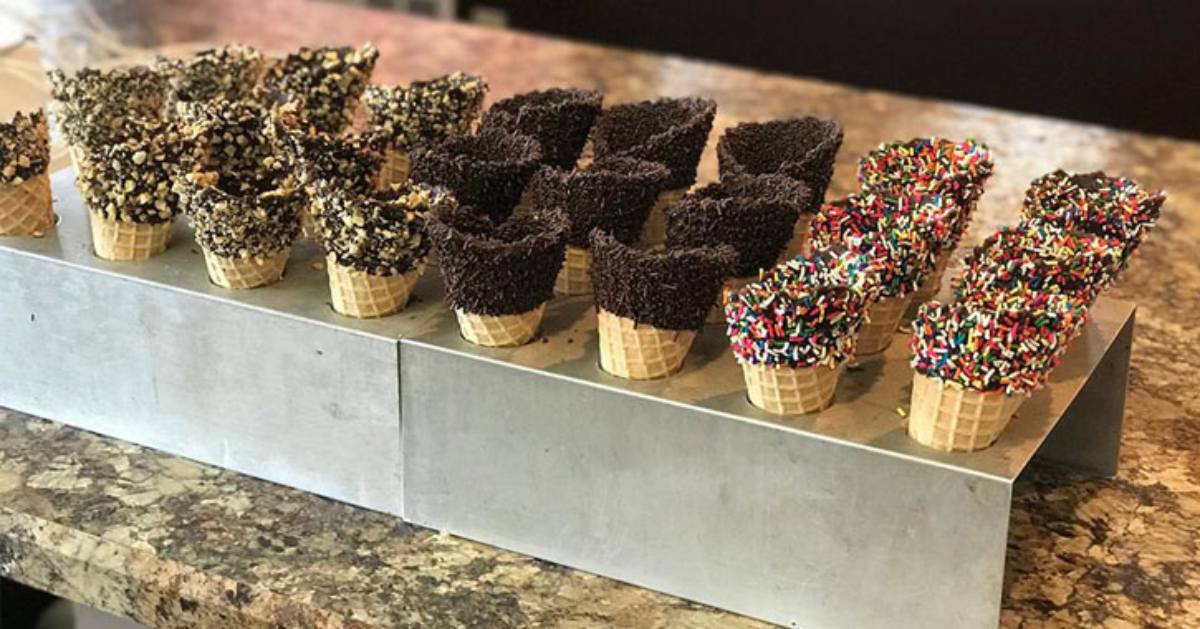 Make your way to Greenwich and find out why people believe The Ice Cream Man is the only man worth chasing. This family-owned business has made its own ice cream for over three decades and developed more than 300 custom recipes. Buy a cone, an ice cream cake, dense and creamy custard, or a hand-packed pint to nibble on at home.
Location: 417 NY-29, Greenwich, NY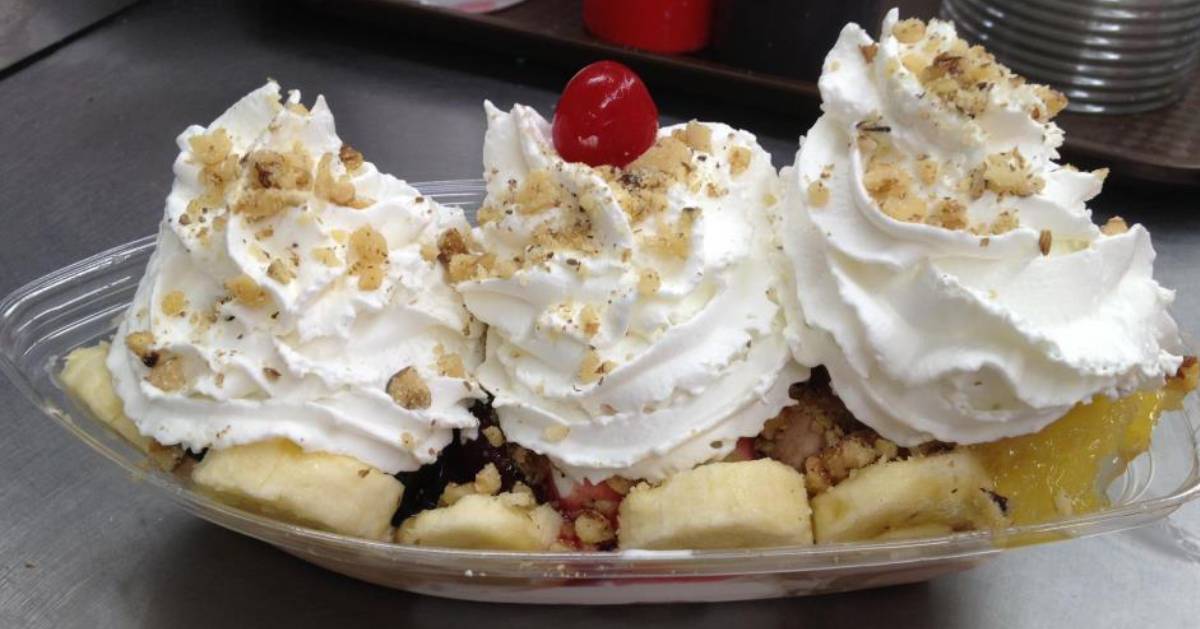 Situated at DeVoe's Rainbow Orchards in Clifton Park, you can get a lot more than apples at DeVoe's Rainbow Delights. Start off with a sausage or steak sandwich, meatball sub, hot dog, onion rings, and more before you dive into your soft serve ice cream. DeVoe's Rainbow Delights is typically open from mid-April to mid-October, and they sell cones, sundaes, banana splits, dips, and seasonal specialty desserts.
Location: 1569 Route 9, Clifton Park, NY
Stop 10: See Why Guptill's Is a Capital Region Ice Cream Destination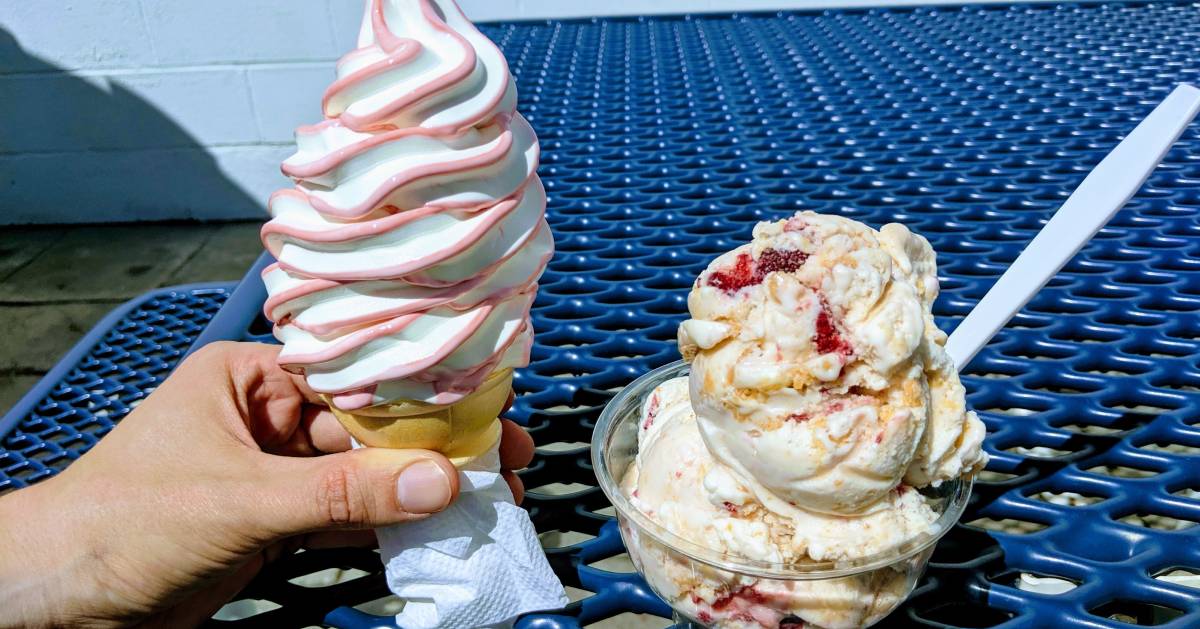 Next up is a Cohoes favorite - Guptill's Coney Express Ice Cream! Guptill's features 80 flavors of premium hard and soft serve ice cream and yogurt, and they have been serving the Capital Region since 1995. Located next to the famous Guptill's Roller Skating Arena, this ice cream destination provides plenty of fun for the whole family. If you take a trip in autumn, be sure to try their seasonal pumpkin or apple pie ice cream.
Location: 1085 New Loudon Road, Cohoes, NY
Stop 11: Taste the Finest Frosty Flavors at Snowman Ice Cream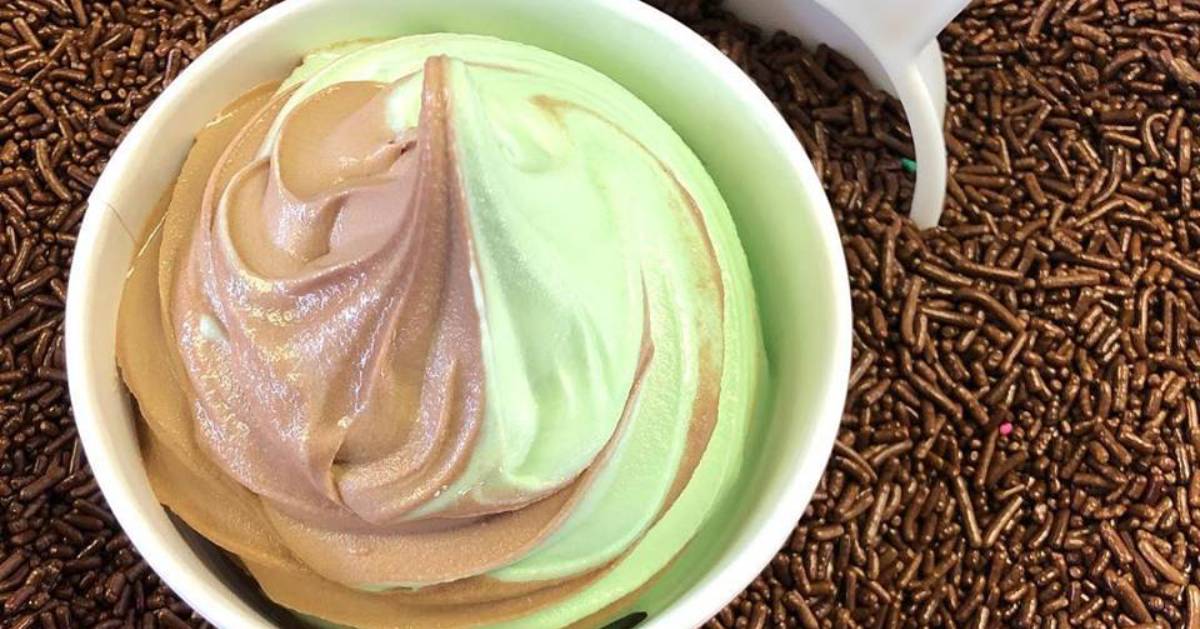 After more than 50 years of serving ice cream, Snowman Ice Cream in Troy has become an expert at ice cream cones, sundaes, shakes, and pies. The Snowman is a favorite among both locals and visitors in the Capital Region, and they have some of the finest flavors in the ice cream industry. Their goal is to produce the best ice cream products for families to enjoy each year.
Location: 531 5th Avenue, Troy, NY
Stop 12: Catch a Movie & Eat Ice Cream at TwisT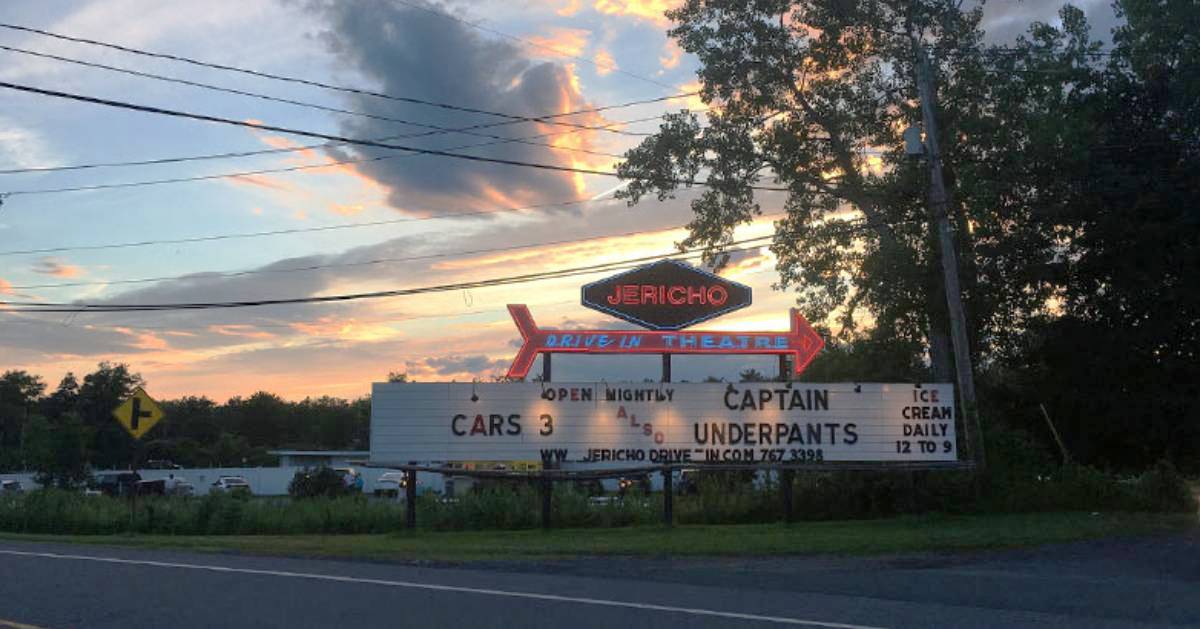 Check out TwisT, an ice cream extravaganza in Glenmont right next to the Jericho Drive-In. You can chow down on delicious specialty flavors like Maine Blueberry ice cream, Campfire S'mores hard ice cream, and even Death By Chocolate ice cream. It's hard to find a more perfect combo than ice cream and a movie at the drive-in theatre.
Location: 19 Jericho Road, Glenmont, NY
Stop 13: Visit Jim's Tastee Freez - A Staple Ice Cream Shop in the Delmar Community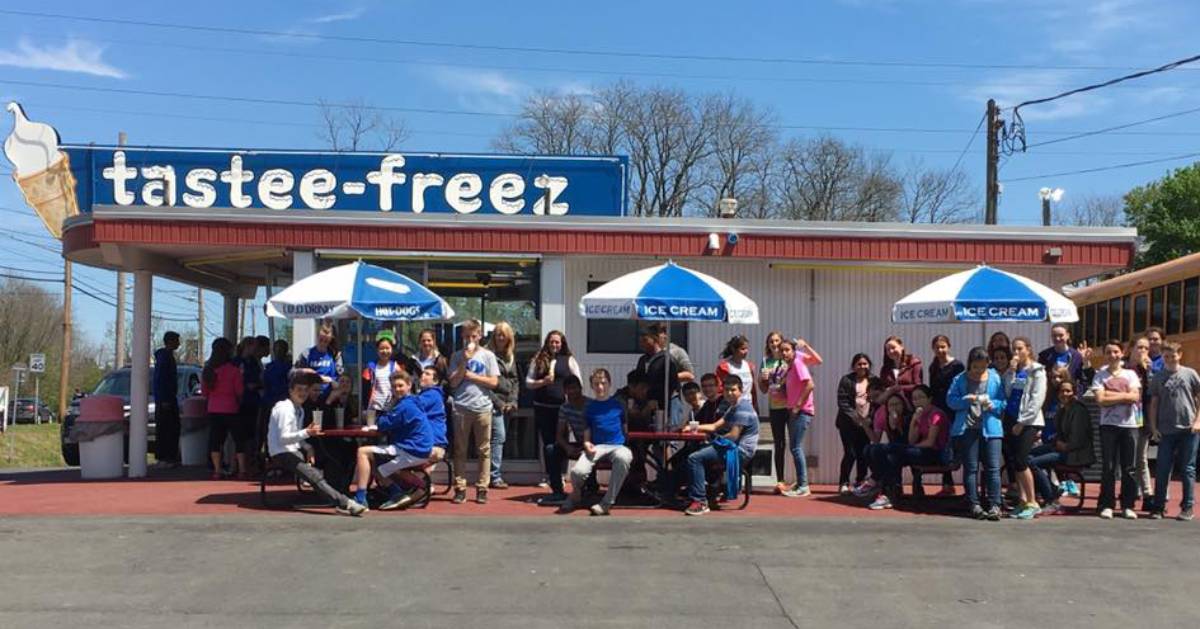 A summer tradition for over 65 years, Jim's Tastee Freez is a fixture of the Delmar area and a great place for frozen treats and classic American food. Cool down with their selection of ice cream, floats, shakes, and ice cream sandwiches.
Location: 58 Delaware Avenue, Delmar, NY
Stop 14: Feast on Fast Food & Ice Cream at the Iconic Jumpin' Jack's Drive-In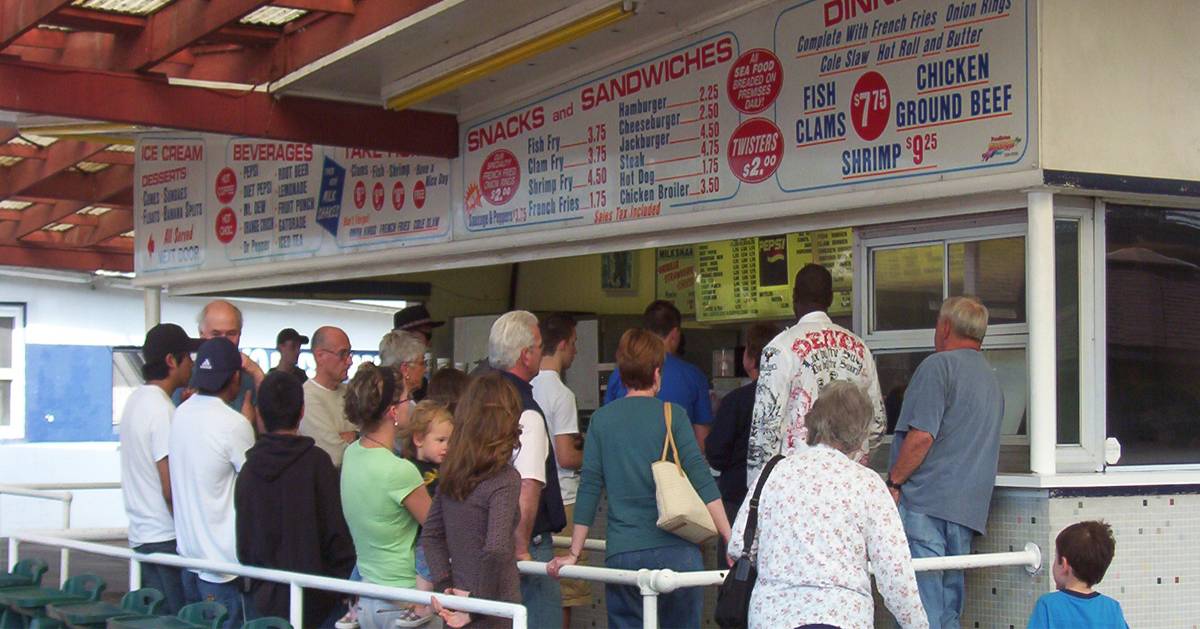 Go to Jumpin' Jack's Drive-In in Scotia for fast food and amazing ice cream! Jumpin' Jack's offers a variety of lunch and dinner options on its Charcoal Pit Menu, which pairs perfectly with the frozen goodies on the Twin Freez Menu. Don't fill up on too many classic American dishes - you'll definitely want to try an ice cream cone, slushie, or milkshake while you're there.
Location: 5 Schonowee Avenue, Scotia, NY
Ready for some frosty delights? Follow our ice cream trail through the Capital Region and discover your next favorite place!
Headed north and still want ice cream? Check out this Northern Ice Cream Trail »