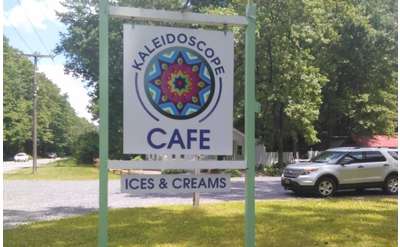 Kaleidoscope Cafe
Saratoga Springs, NY
Whether you're craving delicious BBQ or flavorful ice cream, Kaleidoscope Cafe in Saratoga Springs has you covered. This BBQ Specialty and Homemade Ice Cream shop offers a variety of great menu items to satisfy your hunger.
The Ice Cream Man
Greenwich, NY
The Ice Cream Man serves up premium handcrafted ice cream in a wide variety of flavors. Be sure to pick up an ice cream cake for your next special occasion!
Ben & Jerry's
Saratoga Springs, NY
Get the crave-worthy ice cream you know and love from Ben & Jerry's on Phila Street in Saratoga Springs! Enjoy your favorite flavor in a dish, a cone, or one of Ben & Jerry's famous waffle cones.
Humpty Dumpty Ice Cream & Subs
Saratoga Springs, NY
Located on West Ave., Humpty Dumpty serves up delicious soft ice cream, along with subs and hot dogs. Standard ice cream flavors are always available with two "special" flavors rotating in weekly.