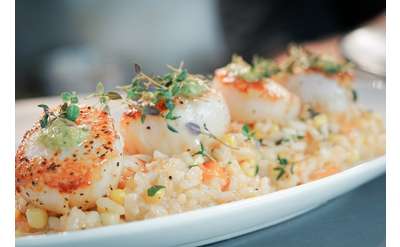 Doc's Restaurant
Doc's Restaurant is an upscale restaurant and cocktail bar in the historic Park Theater in Glens Falls, NY. Doc's offers a delicious modern take on classic dishes, along with a hand-picked selection of wines, craft beers and creative cocktails!
550 Waterfront Restaurant & Bar
Located at the north end of Saratoga Lake, 550 Waterfront Restaurant & Bar offers delicious food, an excellent selection of craft cocktails, and scenic views. Dine by the lake at this Saratoga Springs restaurant and gastropub!