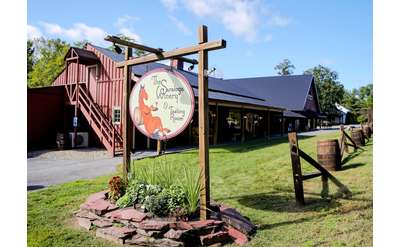 The Saratoga Winery & Tasting Room
Saratoga Springs, NY
Sit back, relax, and taste handcrafted wine just 4 miles from downtown Saratoga! The Saratoga Winery & Tasting Room is the only place to try Saratoga's best wine, beer, and spirits. We offer a menu of wood-fired pizza, sandwiches and more.
Beer Wine Pizza
Saratoga Springs, NY
Hang out and enjoy some of the region's best pub food at Beer Wine Pizza in Saratoga Springs, NY. This local bar and grille offers burgers, pizza, boutique wines and craft beer, and more!
Forno Bistro
Saratoga Springs, NY
Anchoring Saratoga's vibrant downtown Forno Bistro offers a variety of rustic, Tuscan-style food rooted in tradition. Forno chef's use only the freshest seasonal ingredients to prepare dishes with respect to their flavors, appearance and aroma.