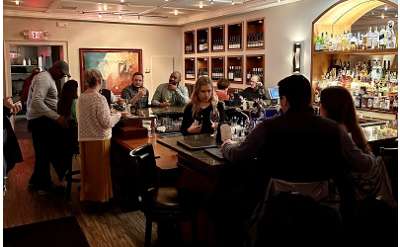 The Wine Bar
Saratoga Springs, NY
Looking for a great bar in Saratoga Springs? Look no further. With their selection of 50 wines by the glass in combination with a full bar and separate smoking lounge, The Wine Bar offers the perfect place to unwind in the Spa City.
9 Maple Avenue
Saratoga Springs, NY
Come taste the best cocktails in Saratoga at our cozy jazz bar downtown! Choose from over 200 martinis, a broad range of bourbons and Irish whiskies, and 150 single malt scotches!