The Saratoga Winery & Tasting Room
Saratoga Springs, NY
Sit back, relax and experience handcrafted wine just 4 miles from downtown Saratoga! Live Music and Wood Fired Pizza every weekend. We are the only place to try Saratoga's best Wine, Beer & Spirits!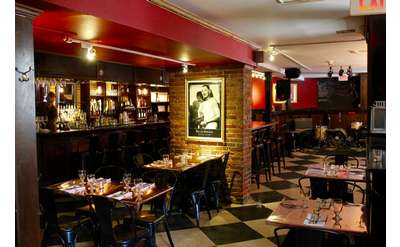 One Caroline
Saratoga Springs, NY
Enjoy creative food, craft drinks, and nightly live music all within a cozy downtown Saratoga Springs location. We feature modern American comfort food, in small and big plates to satisfy any appetite.
The Wine Bar
Saratoga Springs, NY
Looking for a great bar in Saratoga? Look no further. With our selection of 50 wines by the glass in combination with our full bar and separate smoking lounge, we offer the perfect place to unwind in Saratoga.
9 Maple Avenue
Saratoga Springs, NY
Come taste the best cocktails in Saratoga at our cozy jazz bar downtown! Choose from over 200 martinis, a broad range of bourbons and Irish whiskies, and 150 single malt scotches!