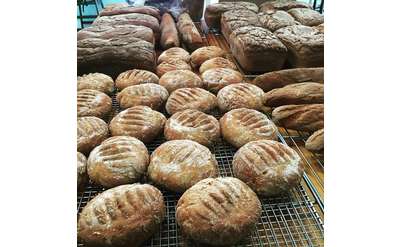 Saratoga Gluten Free Goods
Schuylerville, NY
Saratoga Gluten Free Goods is a small-batch, gluten free bakery specializing in gluten free breads, rolls, and a wide variety of delectable desserts and other baked goods. All of the great products are prepared in a dedicated gluten free environment.
Saratoga's Broadway Deli
Saratoga Springs, NY
Head over to Saratoga's Broadway Deli for Saratoga's first ever Jewish deli, boasting a unique selection of classic delicatessen fare in the heart of the Spa City.