Northway Brewing Co.
Northway Brewing Company is excited to craft beers that celebrate the people and landscapes that make up our area. Our beers range from big IPA's to beautifully crafted sours and stouts. Check out our current tap list by visiting our website. Cheers!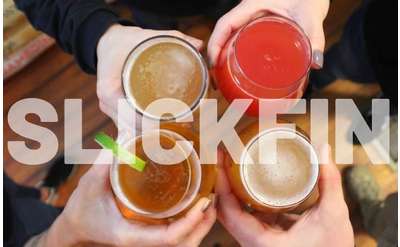 Slickfin Brewing Co.
Slickfin Brewing Co. in Fort Edward is a local microbrewery and taproom that is producing and serving up artisan crafted ales and lagers by the barrel. Their passion is to create craft beverages that bring together family, friends, and the community.
Altamont Vineyard & Winery
Using our rich history in conjunction with current innovations, we produce complex yet appealing wines. Our Tasting Room and Gift Shop are great for tastings or private gatherings. Stunning views & walking paths make this the perfect NY destination.
Yankee Distillers LLC
Yankee Distillers is a New York State farm distillery that includes a tasting room and retail outlet, in addition to its distilling facility. The distillery specializes in rye whiskey, bourbon, and vodka.
Walt & Whitman Brewing
Walt & Whitman features a taproom and café that each offer distinctive food and beverage options. The taproom serves up craft beer and pizza, while the café focuses on coffee and lighter fare.