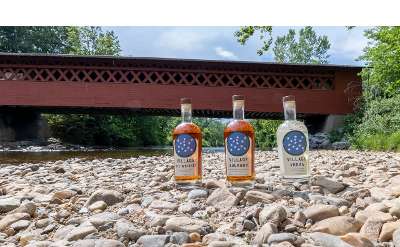 Village Garage Distillery
Bennington, VT
Village Garage Distillery in Bennington, VT, is a small town distillery that uses local ingredients to create spirits with deep flavors and a fresh taste. They are located just one hour east of Saratoga Springs and well worth a day trip!
Altamont Vineyard & Winery
Altamont, NY
Using our rich history in conjunction with current innovations, we produce complex yet appealing wines. Our Tasting Room and Gift Shop are great for tastings or private gatherings. Stunning views & walking paths make this the perfect NY destination.
Artisanal Brew Works
Saratoga Springs, NY
Artisanal Brew Works was founded by a pair of Saratoga Springs High School teachers with a passion for crafting fresh, artisanal ales. Stop by their location in Saratoga Springs and try their offerings for yourself.
Walt & Whitman Brewing
Saratoga Springs, NY
Walt & Whitman features a taproom and café that each offer distinctive food and beverage options. The taproom serves up craft beer and pizza, while the café focuses on coffee and lighter fare.
Yankee Distillers LLC
Clifton Park, NY
Yankee Distillers is a New York State farm distillery that includes a tasting room and retail outlet, in addition to its distilling facility. The distillery specializes in rye whiskey, bourbon, and vodka.