Farm To Table Restaurants In & Near Saratoga Springs
The Saratoga area farm to table (or farm to fork) restaurants listed below craft their menus based on fresh, locally sourced ingredients. Offerings change seasonally, and vegan, vegetarian, and gluten-free options are commonly available.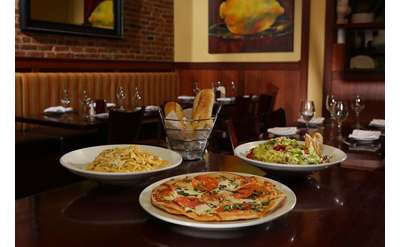 Wheatfields Restaurant
You can't go wrong with freshly made pasta prepared right on-site using local ingredients! But Wheatfields is much more than pasta: Patrons rave about the hand-stretched pizza, the salmon entrée, and the fried calamari appetizer, to name a few.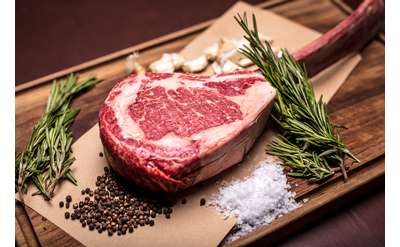 Salt & Char
Salt & Char is a Modern American Steakhouse with an inviting and stylish atmosphere that creates the perfect dining experience. Step inside or join us on the veranda for second to none views of Broadway while dining for lunch or dinner.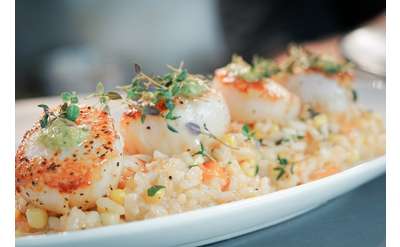 Doc's Restaurant
Doc's Restaurant is an upscale restaurant and cocktail bar in the historic Park Theater in Glens Falls, NY. They offer a delicious modern take on classic dishes, along with a hand-picked selection of wines, craft beers, and creative cocktails!
Chianti il Ristorante
Situated in the heart of beautiful downtown Saratoga Springs, Chianti Il Ristorante serves sophisticated, authentic Northern Italian fare in an elegant setting.
Forno Bistro
Anchoring Saratoga's vibrant downtown Forno Bistro offers a variety of rustic, Tuscan-style food rooted in tradition. Forno chef's use only the freshest seasonal ingredients to prepare dishes with respect to their flavors, appearance and aroma.
Next Door Kitchen and Bar
The menu at Next Door Kitchen & Bar in Ballston Spa features traditional comfort food with contemporary flair. The restaurant sources many of its ingredients from local farms and even grows some ingredients in its own garden.
Cock N' Bull Restaurant
Locally sourced meats and ingredients go into the menu at Cock 'N Bull Restaurant in Galway. Enjoy the rustic atmosphere inside the 1850s post and beam barn.
13 North Restaurant
Head to 13 North for traditional American fare like steak, chicken, and burgers. Check out their drink menu for signature cocktail and a draft menu with local beers on tap.
Max London's
Max London's serves seasonal dishes made from local and organic ingredients. The restaurant also has an array of craft beers, artisanal wines, and hand-crafted cocktails.
9 Miles East Farm
9 Miles East Farm, located near Saratoga, delivers healthy, locally-grown food within a set radius. Their meals make great lunches or dinners and are perfect for busy people.