Saratoga's Broadway Deli
Saratoga Springs, NY
Head over to Saratoga's Broadway Deli for Saratoga's first ever Jewish deli, boasting a unique selection of classic delicatessen fare in the heart of the Spa City.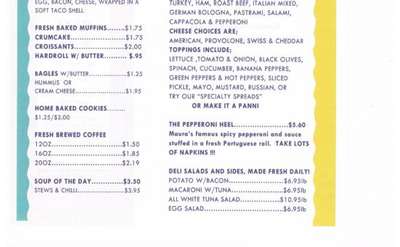 Saratoga 5 Points Market & Deli
Saratoga Springs, NY
Are you looking for a neighborhood market and deli with that classic home town feel? Make your way to Saratoga Five Points And Deli for amazing food and a friendly atmosphere!