A Battle of the Cider Donuts in Saratoga County
Top 13 Places to Go for This Fall Delicacy
Apple picking, pumpkin picking, and biting into a hot apple cider donut are just some of the simple pleasures you can enjoy during fall in Saratoga County. Cider donuts are a real treat this time of year, but where should you go for the best ones? Below, we've rounded up 13 great places in Saratoga County that are renowned for their delicious cider donuts, and many of them offer family-friendly fall activities too.
Jump To: Saratoga Springs | Clifton Park-Halfmoon | Schuylerville | Ballston | Charlton
Saratoga Springs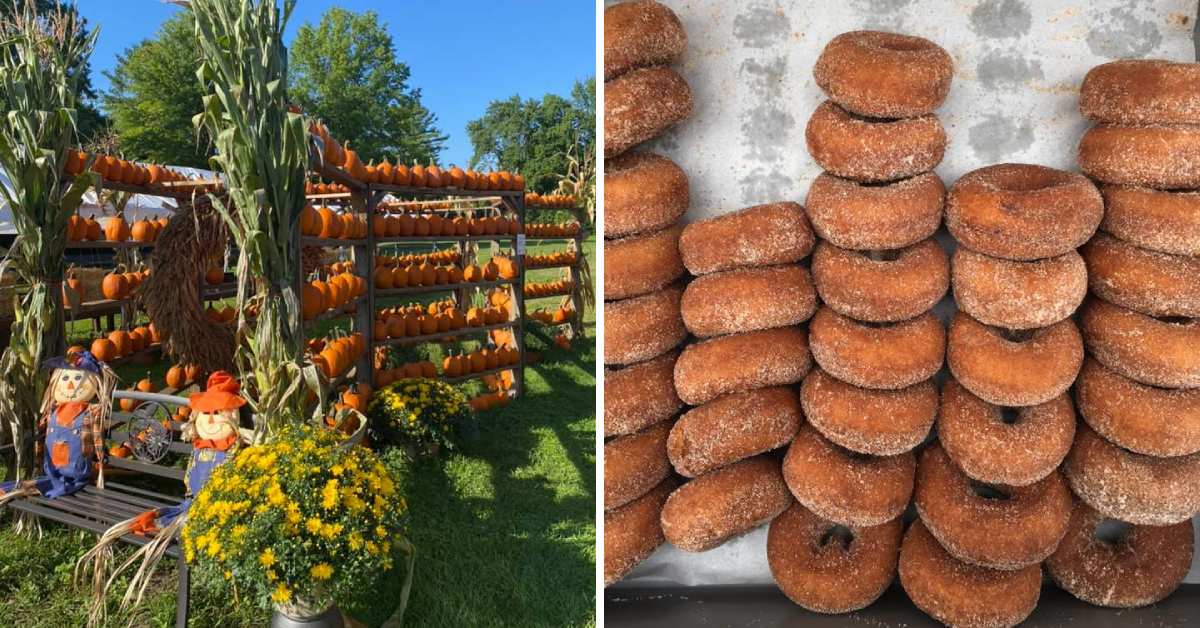 Fall is one of Sunnyside Gardens' favorite seasons, and the popular garden center knows how to celebrate it. Each year, Sunnyside creates a season-long "Autumnal Wonderland" that's full of fun attractions and fall favorites.
Guests are welcome to visit the pumpkin patch and pick pumpkins with the family, check out the festive displays throughout the property, go for a hayride or train ride, and of course, take a bite out of a fresh cider donut. Sunnyside's cider donuts are super light and fluffy, and you'll smell them as soon as you step outside your car.
Darling Doughnuts in Saratoga Springs, NY
Darling Doughnuts is new to the Saratoga donut (or doughnut!) scene, having opened in July of 2020. They offer a unique spin on the apple cider donut with their "doughrogies."
A "doughrogie" is essentially half doughnut, half perogi, and 100% gooey deliciousness. One of these doughrogies is the Apple Spice, filled with spiced chopped apples and rolled in cinnamon sugar. And did we mention they also have an apple pie doughnut, as one of their 50 rotating flavors?
Clifton Park-Halfmoon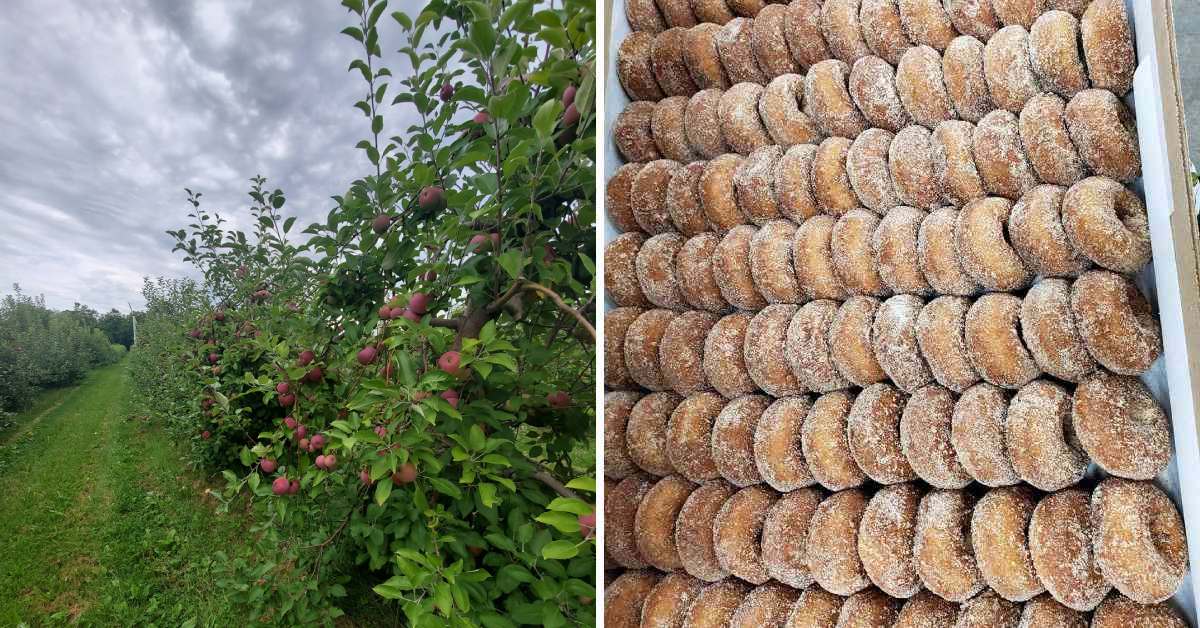 "Every kind of apple you could want." "Absolutely delicious fresh cider and cider donuts." "Excellent excellent customer service." These are just some of the positive reviews that the century-old DeVoe's Rainbow Orchards has received. The orchard is home to 40 acres of apple trees where DeVoe's harvests approximately 15,000 bushels each year.
Although apple picking is a must-do activity at DeVoe's, you'll also want to indulge in some of their fresh baked goods, including apple cider donuts, apple pies, muffins and pastries, and more. Surrender to the sweet scent of cinnamon and hot apples - you won't regret it!
Bowman Orchards in Rexford, NY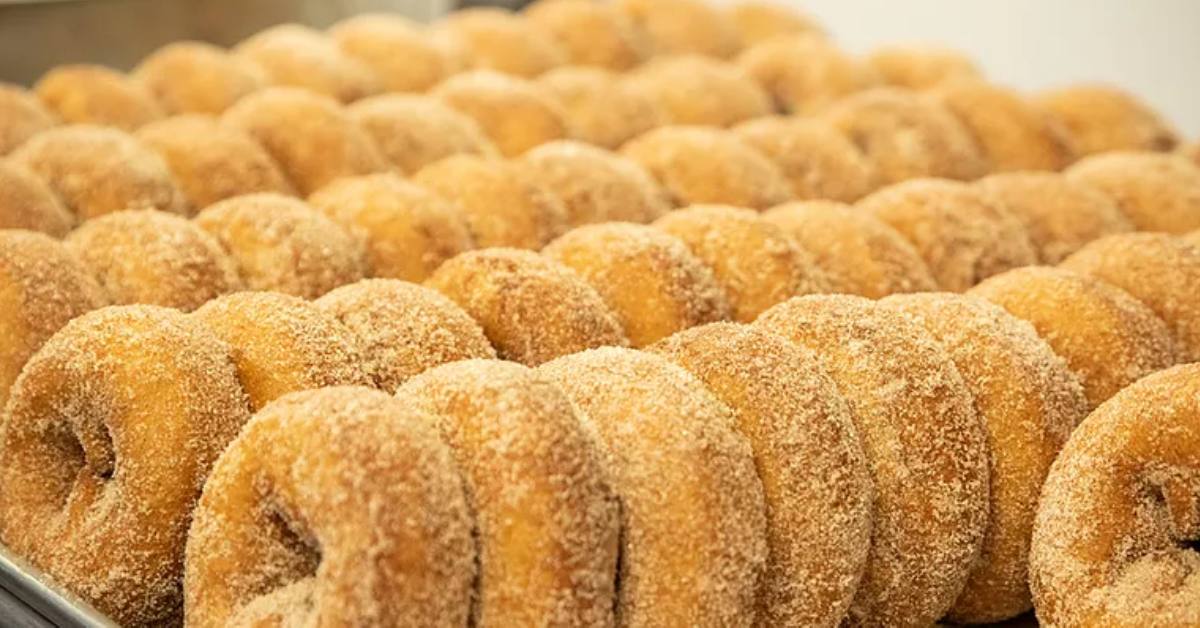 Looking to plan a kid-friendly fall day in Saratoga County? Head to Bowman Orchards in Rexford for apple picking, fun activities, and all kinds of tasty treats. After picking your own apples, you and your family can check out Bowman's Kid's Corner, which features farm animals, apple cannons, pony rides and hayrides, a corn maze, and an outdoor playland (visit their website to see when each activity is open).
Before returning home, be sure to step inside the Farm Store and get a pack of signature apple cider donuts, fresh cider, kettle corn, baking mixes, and other products. Bowman Orchards has been growing memories for generations, so make them a part of your family's tradition.
Riverview Orchards in Rexford, NY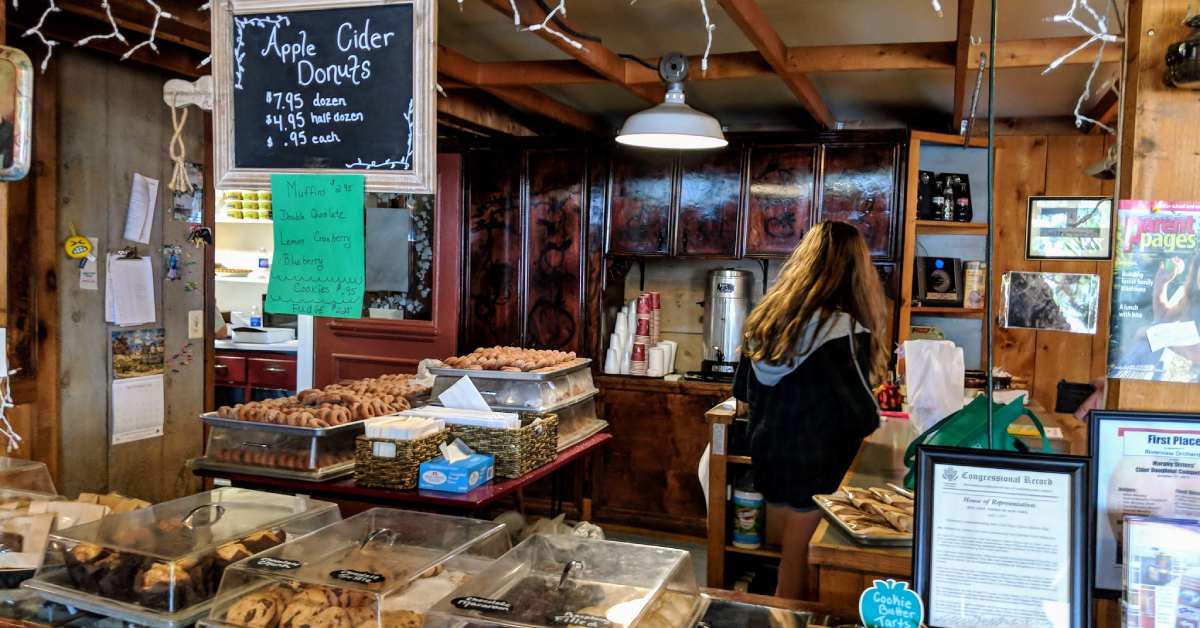 Get them while they're hot! Riverview Orchards in Rexford offers award-winning apple cider donuts throughout fall, and you can actually watch them being made the old-fashioned way from behind a viewing window. Past visitors have described Riverview Orchards' donuts as nice and crispy on the outside and tender on the inside.
In addition to donuts, the local orchard offers U-pick apples, pre-picked apples, homemade pies, local products and crafts, and other items that may catch your eye.
Schuylerville
Saratoga Apple in Schuylerville, NY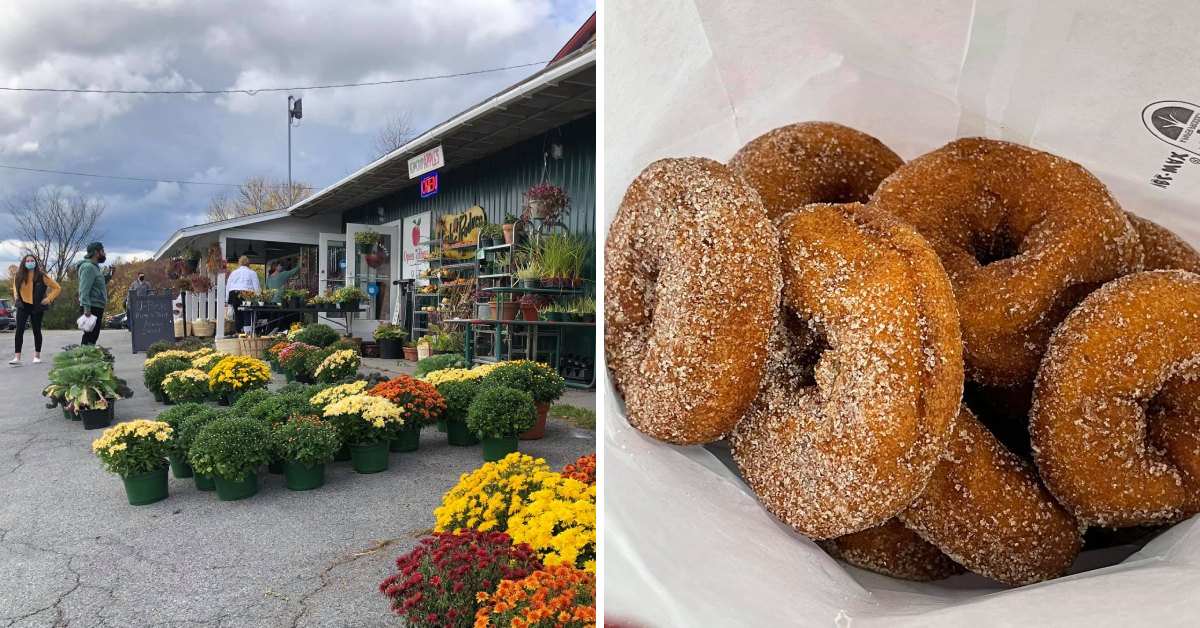 Is there anything better than the smell of hot apple cider donuts that come straight from the fryer? Saratoga Apple is a family owned and operated orchard and farm market where you can buy mouthwatering donuts and fresh apple pies, regular and hard apple cider, seasonal fruits and veggies, and more. Best of all, Saratoga Apple makes cider donuts daily throughout the entire year, so you can always get your donut fix.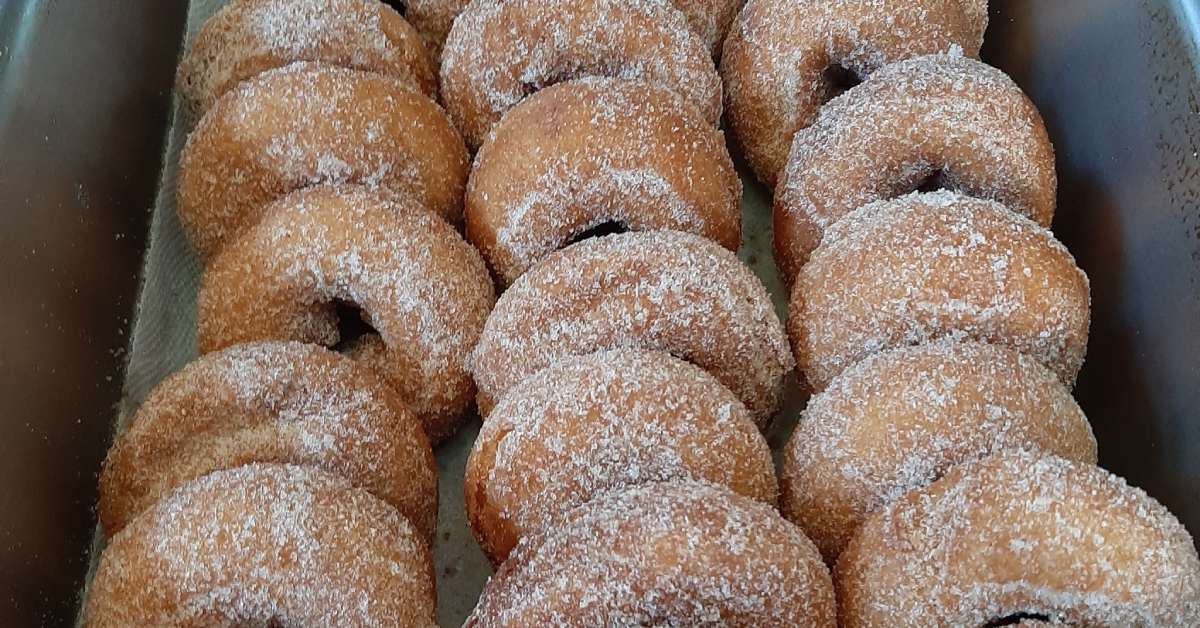 A local farm and garden center, Schuyler Farms in Schuylerville is one of the region's premier spots for fall activities from September through October. Whether you enjoy exploring corn mazes (day or night), feeding friendly farm animals, going for a relaxing hayride, or eating a mini cider donut or two, you'll find no shortage of things to do. Their donuts are freshly made and well worth the trip each autumn.
Ballston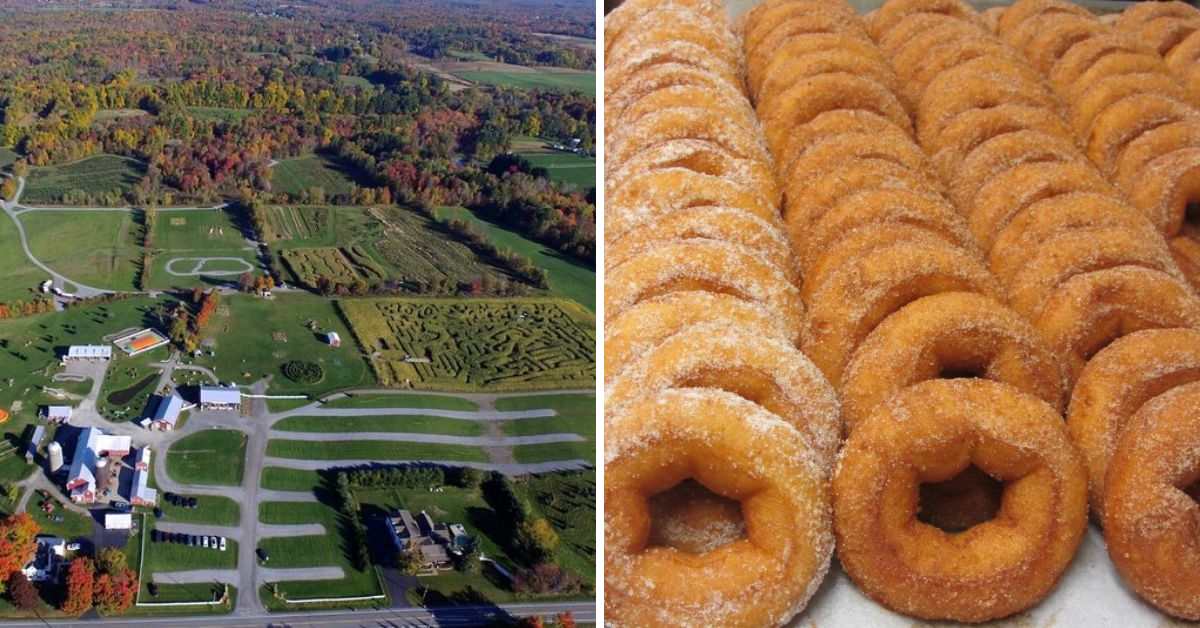 From creative corn mazes to ziplines, pedal carts, and cider donuts, Ellms Family Farm in Ballston Spa has something for everyone during fall. You can easily spend a day enjoying acres of kid-friendly activities and creating new memories with the family. While you're there, don't forget to stop by Ellms' Pumpkin Barn, where you can purchase their fresh apple cider donuts. The Pumpkin Barn is open to the public (no farm admission ticket required).
Smith's Orchard Bake Shop in Ballston Spa, NY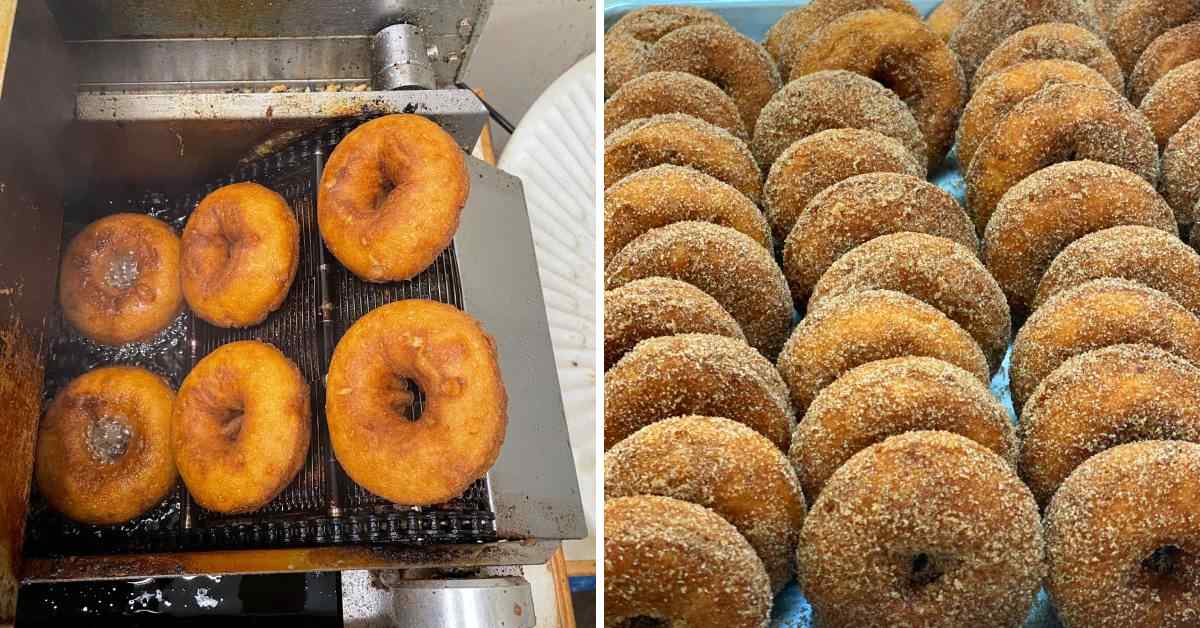 For home-baked pies, fresh pressed cider, and award-winning cider donuts that are all made using apples picked from the nearby orchard, Smith's Orchard Bake Shop in Ballston Spa is the place to be. The Smith family has grown apples from their orchard for over 80 years, and since opening the Bake Shop in 1999, they have sold an excellent selection of seasonal produce, baked goods, and more to the Saratoga community. Pick up a pie and a dozen donuts to share with the family this fall.
The Sweetish Chef in Ballston Spa, NY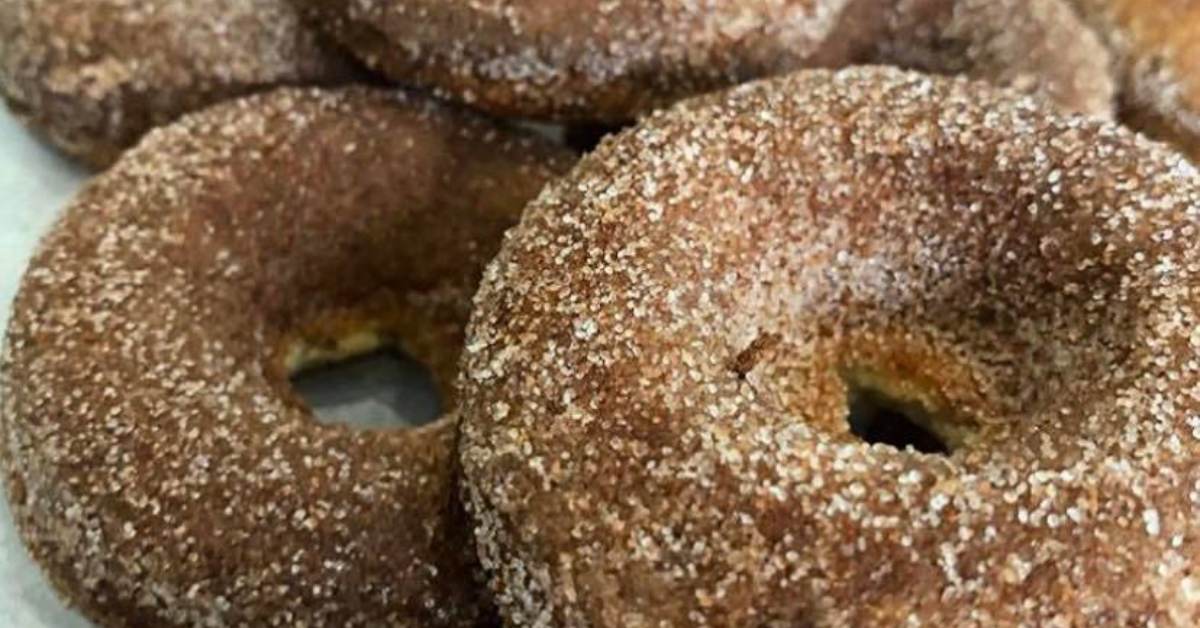 This health-forward bakery makes indulging in a sweet treat easy! The Sweetish Chef in Ballston Spa offers baked goods that are all grain free, sugar free, low carb, and are made with natural ingredients. Their apple cider donuts are created with almond flour and are crisp on the outside and fluffy on the inside. This bakery's sweet treats are so good, you won't know you're enjoying a healthier option.
Lakeside Farms in Ballston Lake, NY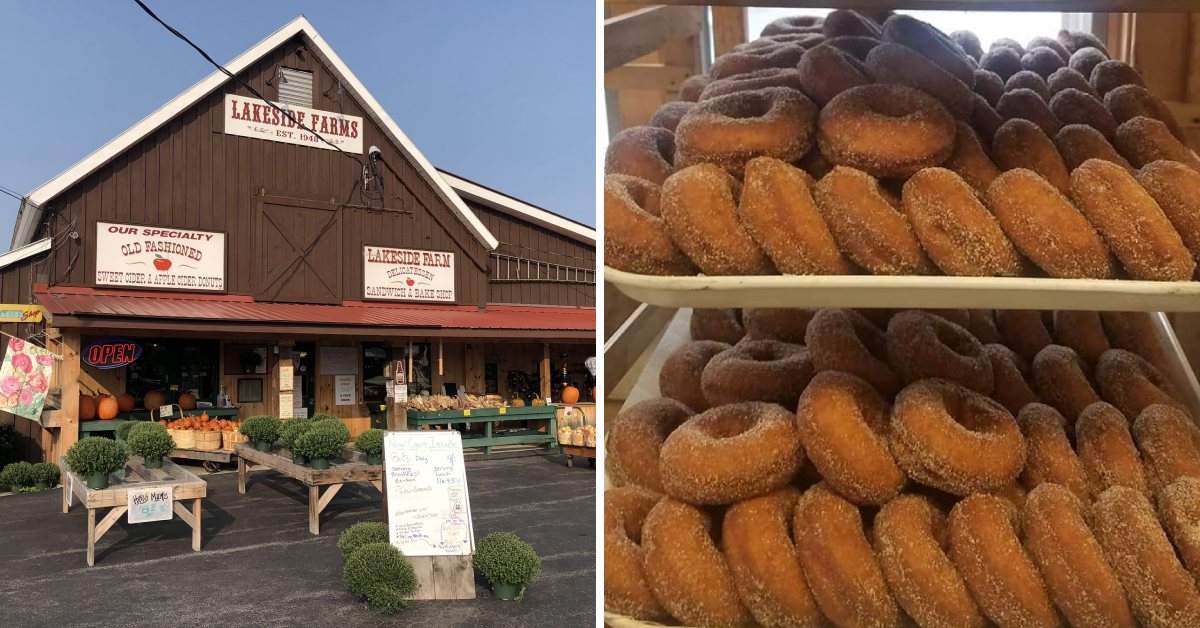 The beginning of fall marks the reopening of the Apple Barn at Lakeside Farms in Ballston Lake, and with it, the return of fresh apple cider donuts. Lakeside Farms is a family-owned farm that operates a restaurant, bakery, and gift shoppe, and during fall, the Apple Barn is bursting with all your favorite apples, fall veggies and decor, apple cider, and hot cider donuts.
Fo'Castle Farm Country Store in Burnt Hills, NY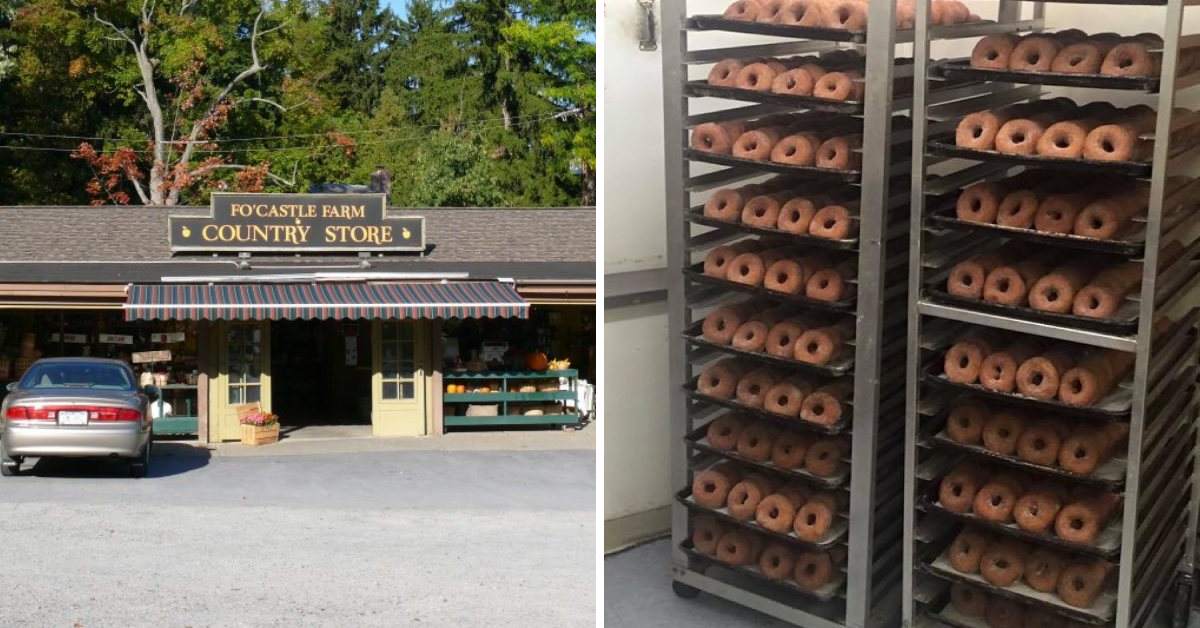 Also located in Burnt Hills, Fo'Castle Farm is a charming country store offering a large array of unique gifts, seasonal apples and pumpkins, baked goods, and heavenly cider donuts that customers can't stop raving about. In fact, owner Glenn Hogue has stated that even Saratoga socialite Michele Riggi believes their donuts are the best around, and she has served them at her annual Halloween party. Don't just take our word for it though - visit them this fall and purchase a fresh batch of cider donuts.
Charlton
Arnold's Farm Fresh Produce in West Charlton, NY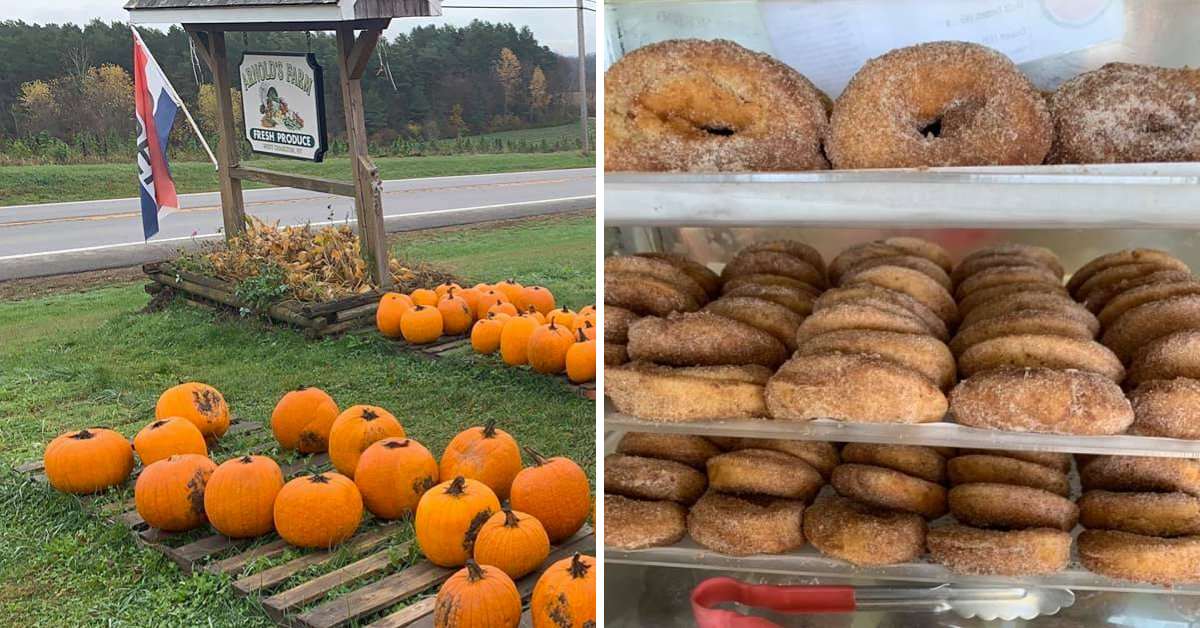 From mid-May through late November, Arnold's Farm Fresh Produce in West Charlton is a top spot to go for a variety of fruits and vegetables, local meats and dairy products, hearty deli subs, and an amazing selection of baked goods. The family owned farm stand is ready to satisfy your craving for sweet cider donuts, which are made on the premises. While apple cider donuts are their specialty, they may have other treats available too, such as pumpkin spice donuts (one of their best sellers in recent years!).
Are you hungry just thinking about cider donuts? If so, then plan your trip to one of these top cider donut spots in Saratoga County.
This article is sponsored by Saratoga County Tourism. Note: The opinions expressed in this article are those of the authors. They do not necessarily reflect the opinions or view of Saratoga County Tourism or its members.