Enjoy a Movie Screening at the Malta Drive-In Theatre
Since opening in 1949, the Malta Drive-In Theatre has been a popular spot for friends and family in the Capital Region. Find out details about the drive-in theatre's 2023 season below.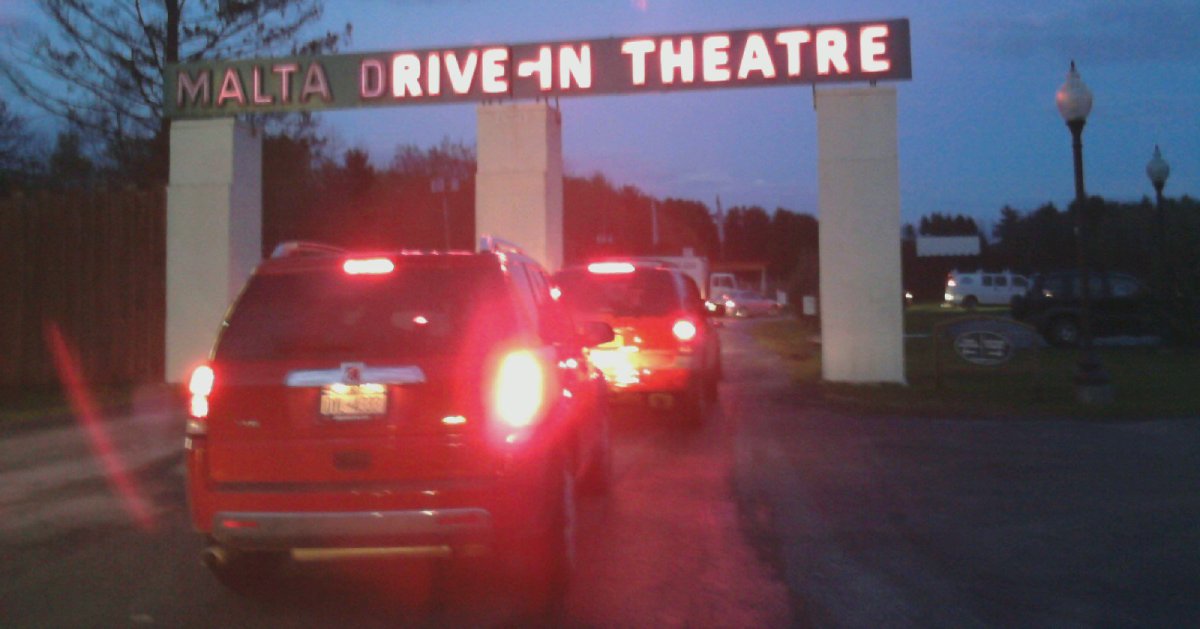 Plan Your Next Trip to the Malta Drive-In Theatre
The Malta Drive-In Theatre is located about one mile south of Exit 13S of the Adirondack Northway, and it's easily identifiable by its large flashing marquee. It's generally open from April through October, and you can look forward to enjoying double features on two screens.
2023 Ticket Pricing
Opening day at the drive-in theatre is Friday, April 21, 2023! Regular admission prices are $11 for adult tickets (ages 12 and older), and $6 for children tickets (ages 11 and under).
Special Parking Details
During the week, you can park next to any color pole at the drive-in-theatre. However, you should avoid blocking the view of any vehicles already parked.
On Friday, Saturday, or Sunday of a holiday weekend, trucks, vans, SUVs, and other large vehicles must park next to silver poles only. Red poles are reserved for cars and other small vehicles. Cars may park at a silver pole if they intend to watch the movie with friends that have a large vehicle. The Malta Drive-In will not ask a vehicle to move if it has blocked the view of a car next to a silver pole.
Viewing Info
Guests can watch the movies from inside their vehicle (in seats, through an open hatchback, or from a pickup truck bed) or right by it. Chairs, blankets, and other similar items must be either in front of or behind your vehicle, and you can only occupy one spot per vehicle.
Movie sound is broadcast in stereo over FM radio, and you can listen via your car radio or a portable radio that you bring.
Concessions
The concession stand offers a variety of food, including pizza, chicken, candy, and popcorn. Please place your trash in the garbage cans at the snack bar or behind the box office.
Note: You can purchase an outside food and beverage permit for $7 and bring in food and beverages from home.
Location & Contact Info
2785 US-9
Malta, NY 12020
518-587-6077
1 mile south of Exit 13S off the Adirondack Northway
Head to Malta with friends or family and enjoy the movies!
For more info and the latest updates, visit their website: https://www.maltadrivein.com/