Congress Park Carousel in Saratoga Springs, NY
Are the kids ready to go for a spin? The Carousel in Saratoga Springs' Congress Park is a historic wooden carousel that has all the charm of yesteryear with all the enjoyment of today. For just a buck per ride, you can keep the kids entertained and snap some really great photos for your brag book! And who could ask for a more beautiful setting than Congress Park?
More Info: General Info | Attractions | Weddings | Directions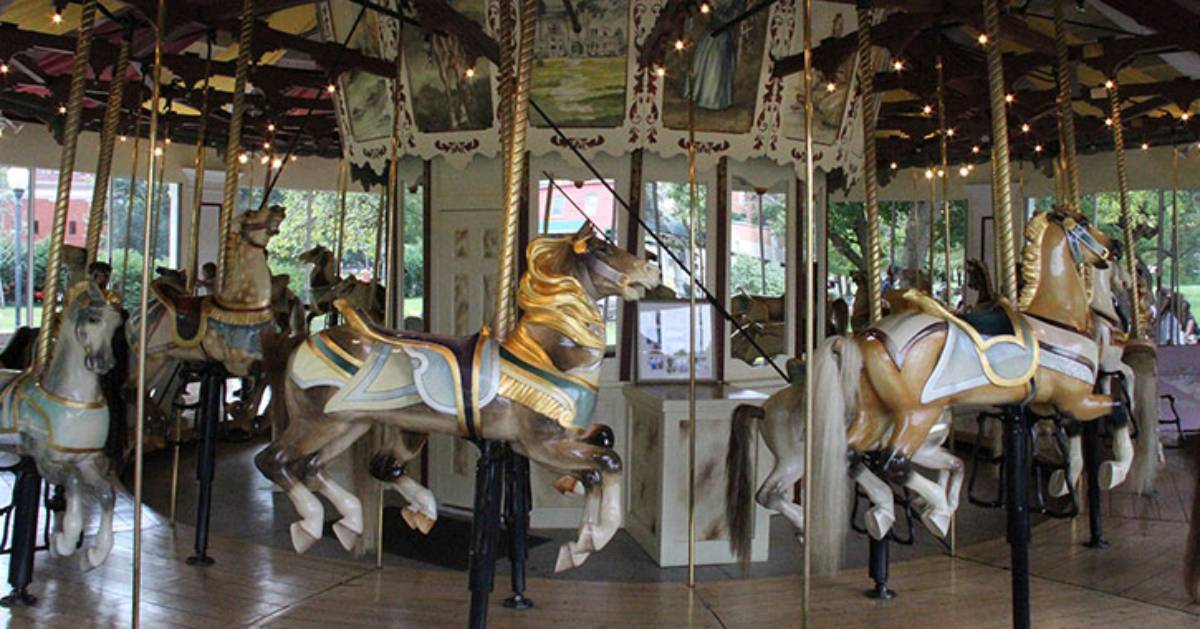 Visit the Carousel in Congress Park
The Carousel is open seasonally, and for 2021, the opening date is Friday, July 30. According to the Saratoga Springs Department of Public Works (DPW), throughout this summer, the Carousel will be open Friday through Sunday from 11:00am-5:00pm. The cost to ride is just $1.
If you have questions, please call the DPW dispatch at (518) 584-3356 for additional details about the Congress Park Carousel.
You can also check out the City of Saratoga Springs' Carousel page for more info on the facility.