Get Directions to Congress Park in Saratoga Springs, NY
Congress Park is located on Broadway in the heart of downtown Saratoga Springs, NY. Whether you are coming from the north or south, you can easily find your way using the directions to Congress Park below.
More Info: General Info | Attractions | Carousel | Weddings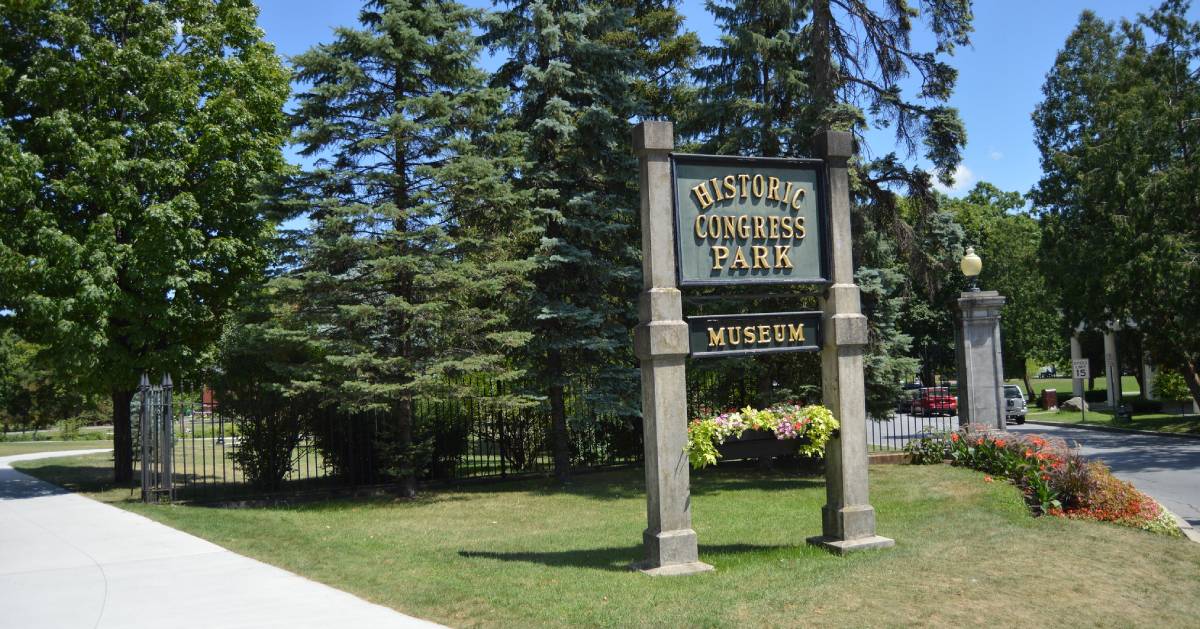 Directions
From the North:
Get off Exit 15 of the (I-87 S) Adirondack Northway and head west on NY-50. Stay on the road as it becomes Broadway and you enter downtown Saratoga. When you reach Spring Street on your left, you'll be at the northern entrance of Congress Park.
From the South:
Take Exit 13N of the (1-87 N) Adirondack Northway heading north toward Saratoga Springs. Merge onto US-9 for 4 miles. This route will bring you toward South Broadway. Turn right onto Circular Street and you'll reach the southern entrance of Congress Park.
Parking
Free all day parking can be found across the street along Spring Street. A parking garage on Putnam Street also offers free parking nearby.