Congress Park Attractions
Explore these one-of-a-kind attractions in Congress Park! In addition to the Saratoga Springs History Museum and the gorgeous Canfield Casino, Congress Park attractions include mineral springs and the historic carousel.
More Info: General Info | Directions | Carousel | Weddings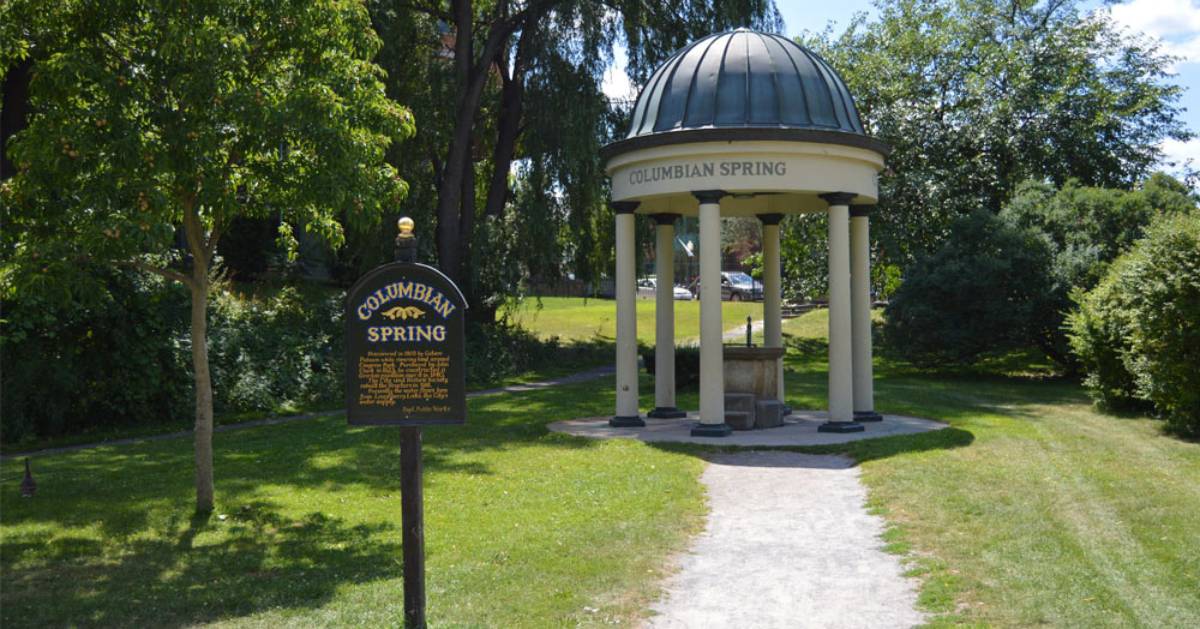 Enjoy a Taste of the Springs
Mineral springs abound in and around the Congress Park area. Enjoy a tasting at these Saratoga 'springs':
Congress Spring
Columbian Spring
Deer Park Spring
Hathorn #1
TIP: Click here for more information on all of the Saratoga Mineral Springs »
Ride the Congress Park Carousel
Congress Park houses a gorgeous carousel for children and adults alike to enjoy. Open seasonally, this beautiful antique ride was restored to its original splendor and will continue to be enjoyed for centuries to come. The Congress Park carousel costs $1 per ride, and parents are welcome to ride along with their children.
Explore History at the Canfield Casino
Nestled within the gates of Congress Park lies the famed Canfield Casino, a historic 1870s gambling casino that's now a National Historic Landmark. Although no longer used for gambling, the property is steeped with beautiful architectural detail and plays host to countless events and weddings. Fun fact: Scenes were shot at the Canfield Casino for the 2003 feature film Seabiscuit.
While you're at the park, take a tour of the Saratoga Springs History Museum, located in the Canfield Casino. Visitors can learn more about the prolific history of Saratoga Springs. Explore the Exhibition Room, the High Stakes Gambling Room, Belter Room, Walworth Museum, and the Saratoga Springs History Hall of Fame.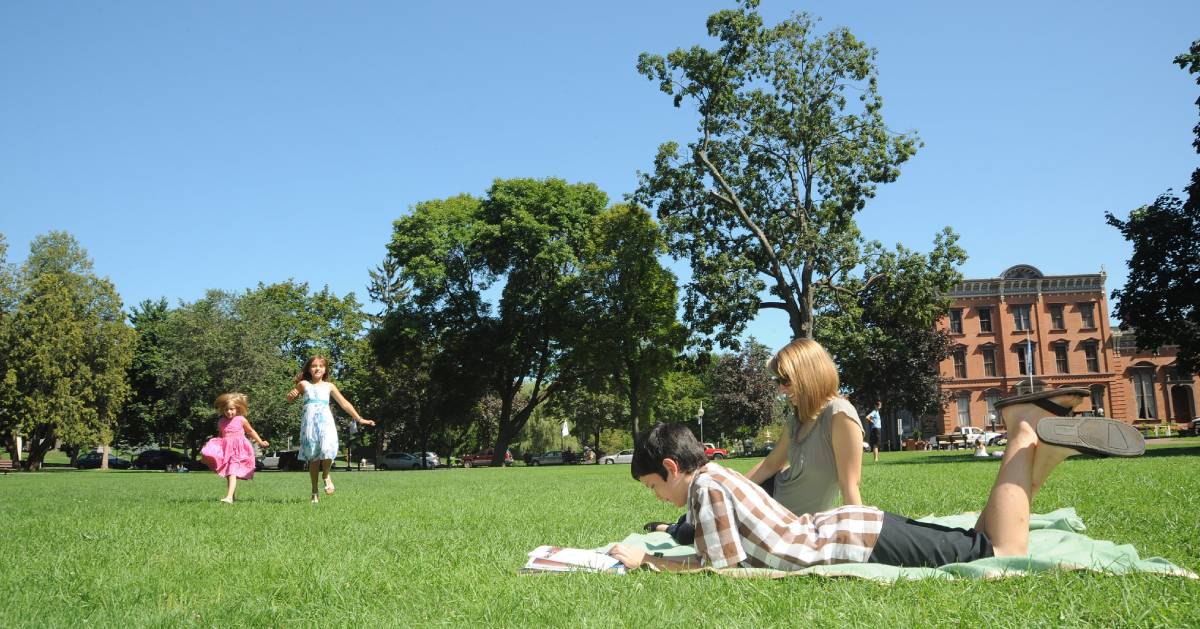 Looking for even more history? A War Memorial in Congress Park was built in 1932, and it's located on the site of the old Victorian bandstand. This memorial honors veterans from WWI. In addition, there is a Walk of Honor in front of the memorial, featuring a sidewalk of bricks engraved with the names of local war veterans.