Congress Park in Saratoga Springs, NY
Health, history, and horses come together at Congress Park in Saratoga Springs. Located along Broadway, Circular, and Spring Streets, this beautiful public park offers fun, relaxation, and a fountain or two.
More Info: Attractions | Directions | Carousel | Weddings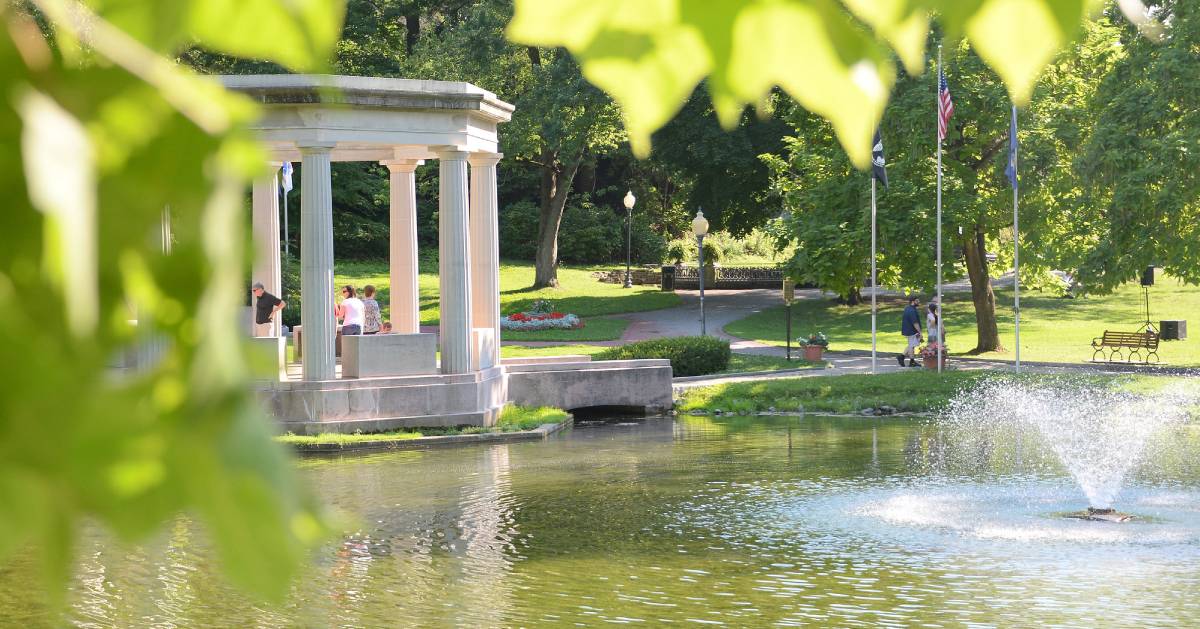 Enjoy Recreational Activities & Events at the Park
Congress Park is open to the public year round, and it's a great spot to relax for a few hours or enjoy events and activities. Here are just some of the things you can do during your visit:
Picnic in the Park - Green grass, lush gardens and countless fountains and springs make Congress Park the perfect setting for a scenic summertime picnic.
Strolling - To stay in shape or just to see the sites, jogging and walking around Historic Congress Park is a great way to spend the early morning or afternoon hours in Saratoga Springs. Plan a walking tour »
Snowshoeing - During winter, bring your snowshoes and go on a trip through Congress Park. The terrain is easy and perfect for beginners.
Events - When Track season is here and the horses return to Saratoga, Congress Park is full of activity and special events of all kinds. From live music concerts to art shows to summer festivals, there is always something happening in the park! Check out our Saratoga events calendar to stay updated.
The Carousel - The historic wooden carousel in Congress Park is open during the day all summer long, drawing out giggles from young and old alike.
Mineral Springs - There are a few mineral springs to check out in Congress Park where you can taste the waters of Saratoga.