Discover the History Behind the Congress Park Carousel in Saratoga
Did you know that the horses in Saratoga Springs' Congress Park were not always there? No, not real horses, but the basswood beauties that make up the Congress Park Carousel. Learn a little about the history of this popular Saratoga attraction below!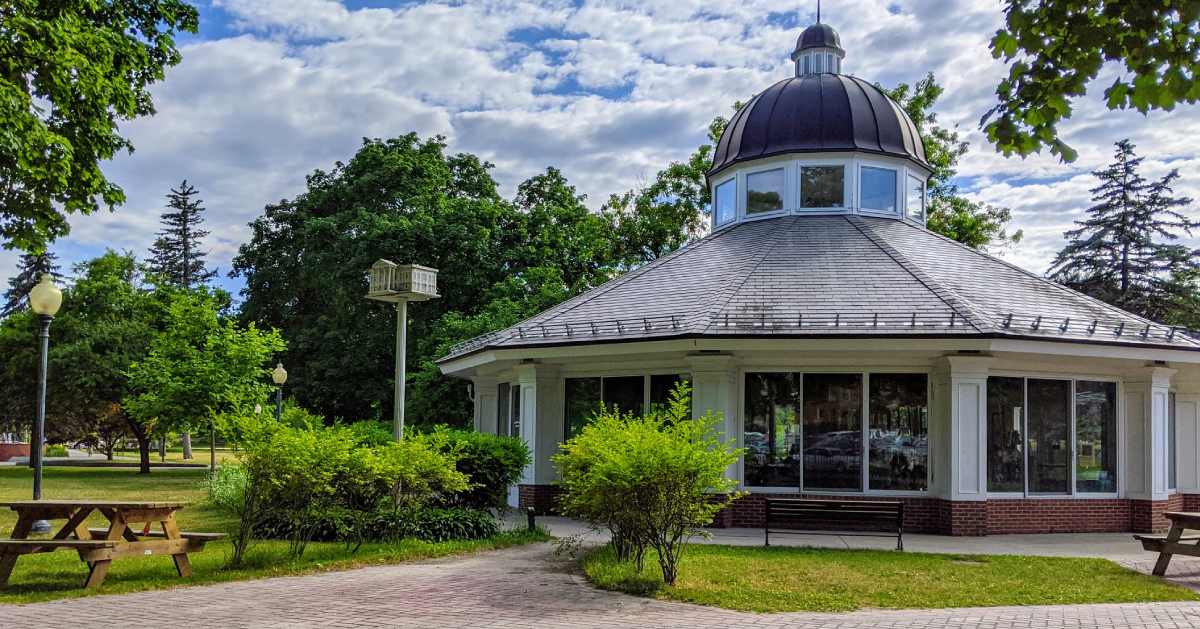 The Horse Carver
In 1910, woodcarver Marcus Charles Illions carved 28 horses to craft a carousel with the intention of "wowing" children of all ages. Illions is widely considered to be one of the greatest carousel carvers in the world, and his ponies are most known for their dazzling heads (each one carved by Illions himself) and well-decorated bodies. These 28 horses even featured real horsehair tails! For 77 years, children of all ages enjoyed riding Illions' carousel.
The Carousel Comes To Saratoga
In 1987, the future looked pretty unpromising for these gorgeous horses. At that time, Kaydeross Park on Saratoga Lake, home to Illions' ponies, was unfortunately being sold for development. Eventually, it was decided that the carousel was going to go straight to the auctioning table and the horses would be released from their paddock one by one.
Before these purebred horses were released into the wild, local townspeople and the former Department of Public Works Commissioner, Tommy McTygue, agreed to present a bid to keep the gang in Saratoga Springs. The only thing standing in their way? Money.
Working fast, McTygue and other volunteers went into town to local stores and residents to see if they could raise the necessary funds. In a few weeks, the Saratoga Springs community raised close to $120,000. The community offered the auctioneers $150,000 for the complete carousel, including the 28 horses.
After some negotiation, the bid was accepted and the carousel found its new home in Congress Park. The carousel underwent restoration after its move from Saratoga Lake and reopened in 2002.
The Carousel Today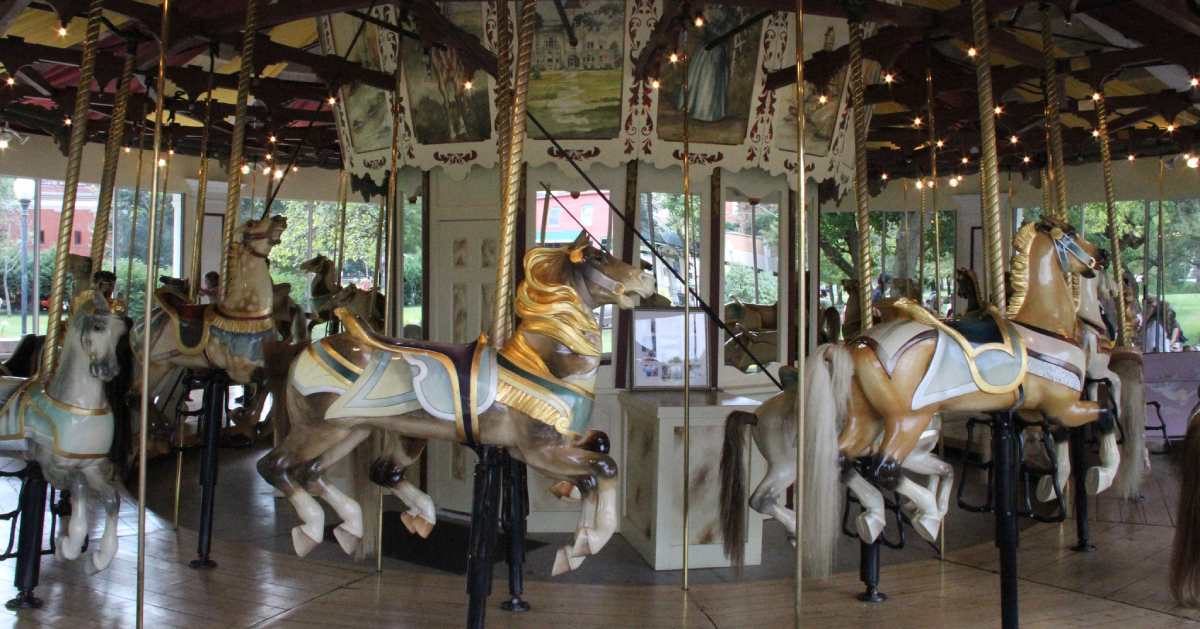 Today, the Congress Park Carousel is open seasonally, from the beginning of May through Columbus Day each year. For some good old fashioned fun, you can ride the carousel for just $1. When you go for a ride, listen for the traditional calliope and organ tunes.
In addition to its seasonal schedule, the Congress Park Carousel is open for many special events in Saratoga Springs, including the Victorian Streetwalk in December and First Night Saratoga on New Year's Eve. It can also be booked for parties, weddings, and other private functions.
Call (518) 587-3550 x2555 for additional details on hours, rain dates and other information on the Congress Park Carousel.
Learn more about Congress Park »