Saratoga Springs' 33rd Annual Victorian Streetwalk
Celebrate the magic of an old-fashioned Victorian Streetwalk and Christmas in Saratoga Springs on Thursday, December 5, 2019! Each year on the Thursday after Thanksgiving, downtown Saratoga closes to traffic and all of Broadway is blanketed in Victorian holiday magic for the annual Saratoga Springs Victorian Streetwalk.
Please Note: We are currently in the process of updating our info for 2019. In the meantime, you can still view 2018 details for an idea of what to expect.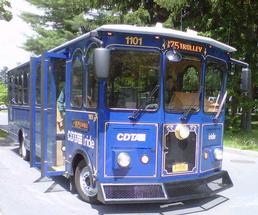 CDTA is running free shuttle buses every 20 minutes from 4:30pm to 10pm: Saratoga Indoor Ice Rink Weibel Avenue (drop off/pick up corner of Caroline Street and Maple Avenue), Empire State College West Avenue (drop off/pick up Woodlawn Avenue at the parking lot), NYRA lot Nelson and Union Avenue (drop off/pick up at parking lot between Spring Street and Phila Street), and National Museum of Dance (drop off/pick up at parking lot 99 South Broadway).
« Back to Annual Holiday Events