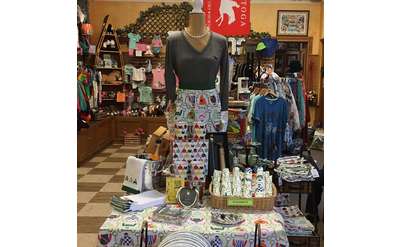 Impressions of Saratoga
Area's finest selection of Saratoga sportswear and memorabilia for all ages. A vast array of souvenirs, collectibles, fine crafts, dollhouse miniatures, gifts for horse lovers, jewelry, cards and gifts are showcased in this historic location.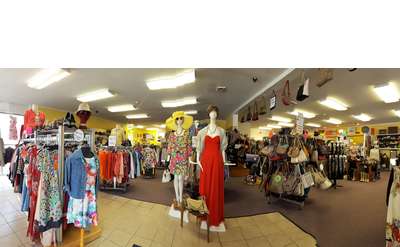 New 2 You Fine Consignment Boutique
New 2 You Fine Consignment Boutique provides next to new, brand name designer apparel. Designer apparel includes Jeans, Dresses, Sweaters, Coats, Footwear, Handbags and Jewelry. Supporting women, juniors and men. A 3000 sq. ft. shopping destination.
Caroline and Main
Caroline and Main, located right on Broadway in Saratoga Springs, is the place to go for stylish women's apparel, fun accessories, unique gifts, and modern decor. Pop into their shop to find styles you'll love with clothing, shoes, and so much more!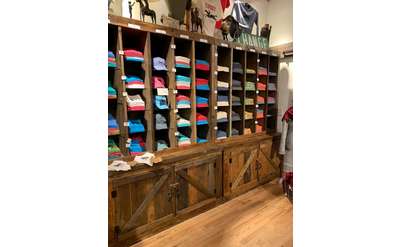 Dark Horse Mercantile
The Dark Horse Mercantile offers high quality merchandise in the heart of Saratoga Springs centered around The Dark Horse. Items seek to inspire racing fans and Saratoga lovers by reminding us anything is possible, even when the odds are against you.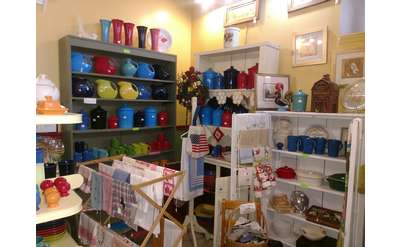 Daisy Dry Goods: Antiques & Gifts
Located in the heart of Ballston Spa, Daisy Dry Goods is one of the area's top shops for fine antiques, vintage collectibles, and unique personal gifts for the special people in your life. Stop in and check out their amazing selection of items!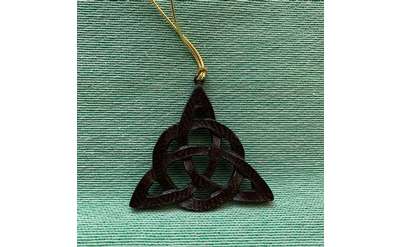 Celtic Treasures
Celtic Treasures in downtown Saratoga is a fully stocked Irish and Catholic gift/import store offering apparel, homewares, specialty foods, and gifts for graduations, Easter, weddings or baby showers, First Communion, and other special occasions.
Maurices
Maurices is a women's clothing chain for current fashions in a range of sizes, plus footwear & accessories.
Razimus Jewelry
Razimus Jewelry is designed to provide offer a unique service to clients, transforming their sentimental garments into bespoke fabric jewelry that captures memories of people and places. Consultations available at Palette at 493 Broadway upon request
Lucia
Find your style at our boutique on Broadway, featuring a mix of contemporary and vintage womens clothing, jewelry and accessories, all at affordable prices!
Saratoga Saddlery Boutique
Saratoga Saddlery Boutique in Saratoga Springs sells equestrian lifestyle, outdoor, and ski fashion. In their equestrian tack shop, you will find quality riding apparel for all your riding needs.